New Orleans Bike Accident Attorney
New Orleans, known for its unique charm, is a city that embraces alternative modes of transportation, including bicycles. However, with the increasing prevalence of bike activities comes an inherent risk of bike accidents and injuries. Whether you're visiting New Orleans or live there, it's important to know that it consistently ranks as one of the most dangerous metro areas in the country for bicyclists.
In fact, per data from the League of American Bicyclists via the Nation Highway Traffic Safety Administration, there were on average 9.9 fatal bike crashes for every million residents here between 2017-2021. These New Orleans bicycle accident statistics highlight the need for not only improved safety measures but also more awareness of the rights and protections of bicycle riders.
Cyclists and their families who have been affected by these accidents can seek legal help by contacting a knowledgeable New Orleans bike accident attorney. With help from Gordon Mckernan Injury Attorneys, victims can navigate the complexities of filing a New Orleans bike accident claim and may be eligible for compensation.
For more information, continue reading below.
Understanding New Orleans Bike Accidents: Causes and Consequences
Every attorney at our law firm is well-informed about the causes and consequences of bike accidents, which can be of great help in your New Orleans bike accident claim. With that being said,
One of the primary causes of bike accidents in New Orleans is driver inattention. With the city's bustling streets and constant distractions, drivers often fail to notice and yield to bicyclists. This negligence can result in serious collisions and devastating injuries.
Another prevalent factor in bike accidents is drunk driving. New Orleans is known for its lively nightlife, and unfortunately, some individuals make the dangerous decision to get behind the wheel while impaired. Impaired drivers pose a significant risk to bicyclists, as their impaired judgment and decreased reaction time increase the likelihood of accidents.
Aggressive driving is also a concern in New Orleans. Some motorists demonstrate hostility towards cyclists, failing to share the road and even intentionally endangering them. This hostile behavior can lead to severe injuries and even fatalities.
Furthermore, bike accidents in New Orleans can have serious consequences. Bicyclists are incredibly vulnerable, lacking the protections offered by motor vehicles. As a result, they often suffer from severe injuries, such as:
traumatic brain injuries,
spinal cord injuries,
and broken bones.
It's important to note that these injuries can have long-lasting physical, emotional, and financial consequences.
Seeking Justice and Compensation: Legal Options for Bike Accident Victims in New Orleans
After being involved in a bike accident in New Orleans, victims have various legal options available to seek justice for their injuries.
One of the first options for bike accident victims is to consult with a New Orleans bicycle accident attorney who specializes in handling a New Orleans bike accident claim. In other words, a bicycle accident attorney in New Orleans will be familiar with local laws and regulations pertaining to bike accidents, enabling them to provide reliable guidance throughout the legal process.
In addition to that, you or someone you know may be entitled to seek compensation for a wide range of damages resulting from the accident. These can include:
medical expenses,
pain and suffering,
lost wages,
property damage,
and rehabilitation costs.
Important Note: In cases of severe injuries, such as spinal cord injuries or traumatic brain injuries, victims may also pursue compensation for long-term care and ongoing medical treatment.
The Importance of Legal Assistance after a Bike Accident
Seeking legal assistance is of utmost importance if you were involved in a bike accident in New Orleans.
Insurance companies, for instance, have teams of lawyers on their side whose main goal is to minimize their liability and pay out as little as possible. They may try to take advantage of your lack of legal knowledge and offer settlements that do not adequately cover the damages you have suffered.
By having a dedicated bike accident attorney in New Orleans, you can level the playing field and ensure that your rights are protected. An attorney can gather evidence, handle negotiations with insurance companies, and advocate for fair compensation on your behalf.
To make things clearer, not having legal representation can leave you at a severe disadvantage, potentially resulting in accepting a settlement that is far less than what you deserve. Do not let insurance companies take advantage of you – seek the help of an experienced bike accident attorney to fight for your rights. Your New Orleans bike accident attorney will fight for your best interests, seeking compensation for the damages done.
Understanding the Legal Process for Bike Accident Claims
As you can probably see by now, it's important to understand the legal process for pursuing a New Orleans bike accident claim. To help you out even more, here's a step-by-step guide to help you navigate through the process:
1. Initial Consultation: The first step is to schedule a consultation with a bike accident attorney in New Orleans. During this meeting, you will discuss the details of your case, including any injuries sustained, property damage, and the circumstances surrounding the accident.
2. Gather Evidence: Your attorney will assist you in collecting evidence to support your claim. This may include photos of the accident scene, medical records, witness statements, and any other relevant documentation.
3. Proving Negligence: To have a successful claim, you must prove that the other party involved in the accident was negligent. This means showing that they failed to exercise reasonable care and that their negligence caused your injuries.
4. Liability Strategies: Your attorney will develop strategies to establish liability, which may involve examining traffic laws, accident reconstruction, and gathering expert testimony.
5. Negotiate with Insurance Companies: Your attorney will negotiate with the insurance company to seek fair compensation for your injuries, medical expenses, lost wages, and other damages. They will work to minimize any attempts by the insurance company to settle for less than what you deserve.
6. File a Lawsuit: If a fair settlement cannot be reached through negotiations, your attorney may advise filing a lawsuit. They will guide you through the litigation process and represent your interests in court.
7. Seek Fair Compensation: Your attorney will advocate for your rights and pursue fair compensation on your behalf. This may include compensation for medical bills, pain and suffering, lost wages, and any other damages resulting from the bike accident.
By understanding the legal process for bike accident claims in New Orleans, you can be prepared to navigate through each step with the assistance of an experienced bike accident attorney from our Nola law firm.
Choosing the Right New Orleans Bike Accident Attorney
When it comes to choosing the right New Orleans Bike Accident Attorney, there are a few important factors to consider, one of them being experience. Dealing with bicycle accident cases requires specialized knowledge and understanding of the laws and regulations specific to these types of accidents.
Another important aspect is the ability to negotiate with insurance companies. After a bike accident, dealing with insurance companies can be overwhelming and challenging. It's crucial to have a New Orleans Bike Accident lawyer who is skilled in negotiating with insurance companies to ensure that you receive the compensation you deserve for your injuries and damages.
A reputable attorney should also offer free case evaluations, allowing you to discuss the details of your case and determine the best course of action without any financial obligation. Additionally, a contingency fee arrangement is a strong indicator of a reputable attorney. This means that you only pay legal fees if your attorney successfully recovers compensation for you.
At Gordon Mckernan Injury Attorneys, we meet all these criteria and more. With our experience, knowledge, and track record of successful settlements, we're well-equipped to handle bicycle accident cases in New Orleans.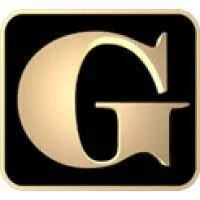 Contact a Bike Accident Attorney Near New Orleans Today
If you've been involved in a bike accident, don't hesitate to reach out to Gordon Mckernan Injury Attorneys for a FREE consultation. We understand the stress and uncertainty that comes with being injured in an accident. This is why a New Orleans bicycle accident attorney is on standby, ready to help you.
Filing a claim with Gordon Mckernan Injury Attorneys is easy! Simply follow the steps below.
Get Your Free Consultation
Fill out our quick and easy form to find out if your case qualifies. Our consultations are free and confidential, and we are here to help whether you hire us or not! 
An Attorney Will Reach Out
Our team will evaluate your case and decide on the best course of action. One of our lawyers will get back to you promptly and begin the process of winning your case! 
Get Gordon! Get It Done!
Once your case has been evaluated and deemed a good fit for our firm, our team will go to work immediately on gathering evidence, building your case, and getting you the compensation that you deserve.