Louisiana Wrongful Death Attorneys
If you have lost a loved one due to an accident, injury, or illness, we want you to know that you have our sincerest condolences and our prayers go out to you and your family for your loss. We understand that these fatal accidents come about so unexpectedly and they leave those involved stunned and grieving—with an empty space that feels as if it will never be filled.
When the accident was the result of negligence or careless actions, you might be experiencing deep feelings of anger or other strong emotions. We know that nothing can take away the inexplicable pain and anguish after losing a loved one, but when you are ready to explore your legal options, our Louisiana wrongful death lawyers, are here for you. Until that time, please know that you have our deepest sympathy and condolences.
Click to contact our Louisiana Wrongful Death Lawyers Today
What Is a Wrongful Death Lawsuit?
When someone dies due to an act of carelessness, violence, or neglect, their surviving family members can file a wrongful death claim to seek justice on behalf of the deceased. Usually, a personal representative of the deceased's estate will be appointed to represent their interests and those of their loved ones.
However, not all deaths qualify for wrongful death claims. That's why it's important to choose an experienced Louisiana wrongful death lawyer who can take on your claim with confidence and give you legal advice on how to proceed.
Our Louisiana Wrongful Death Lawyers Proven Track Record
Boasting an exceptional record of securing more than $2.5 Billion in total settlements, Gordon McKernan Injury Attorneys' team stands out as a formidable presence. With an impressive count of 200+ Personal Injury Million+ verdicts and settlements in personal injury cases, we consistently deliver justice on behalf of our clients.
What distinguishes us is our unparalleled expertise, supported by 679+ years of combined legal experience. By choosing us, you not only benefit from our G Guarantee, but also from the enduring legacy of excellence embodied by Gordon McKernan Injury Attorneys.
Catastrophic Injury vs Wrongful Death
One second is all it takes to tragically alter someone's life. Even a small negligent act can result in catastrophic injuries that can eventually lead to wrongful death.
Keep in mind that wrongful death is typically considered a catastrophic event instead of a catastrophic injury. Catastrophic injuries are those that result in permanent disability or long-term medical conditions that significantly impact a person's quality of life, such as:
Spinal cord injuries
Or amputations
Wrongful death is considered a catastrophic event because it involves the unexpected loss of a loved one, and can cause financial and emotional devastation for the surviving family members. In other words, it doesn't typically fall under the category of catastrophic injuries as it does not affect the physical or mental health of the deceased.
Wrongful Death Claim vs Catastrophic Injury Claim
It's important to note that a catastrophic claim and a wrongful death claim are not the same things because they arise from different circumstances.
A catastrophic injury claim is a legal action brought by a person who has sustained a severe and permanent injury that has resulted in significant disability or impairment. This type of claim seeks compensation for damages such as medical expenses, lost income, and pain and suffering.
A wrongful death claim, however, is a legal action brought by the surviving family members of a person who has died as a result of someone else's negligence, recklessness, or intentional actions. This type of claim goes after compensation for damages such as funeral and burial expenses, lost income, and loss of companionship and support. 
Although both catastrophic injury claims and wrongful death claims involve life-changing damages, they're distinct legal actions with different procedures and requirements. This is why it's important to consult with an experienced Louisiana wrongful death lawyer to make sure you're taking the best legal action possible.
Who Can File a Wrongful Death Claim in Louisiana?
Louisiana Civil Code §2315.2 specifies that after a wrongful death, one of the following family members may file suit to recover damages:
The surviving spouse and/or children of the deceased
If there are no surviving spouse or children, the surviving parents of the deceased
If neither spouse, children, nor parents survive, the surviving siblings of the deceased
If neither spouse, children, parents, nor siblings survive, the surviving grandparents of the deceased
All of the above family members also include those family members by adoption as well
The same statute also stipulates a one-year statute of limitations on bringing a wrongful death claim. While the right of action defined in the statute is heritable, that inheritance doesn't change the statute of limitations. This means that if your brother died due to negligence, then your sister-in-law later on, you could bring a wrongful death suit against the liable party—but you'd need to file a claim within a year of the original death.
Common Causes of Wrongful Death
Under Louisiana law, wrongful death is defined as when "a person dies due to the fault of another." The liable party could be a person or an entity like a corporation or workplace. Wrongful deaths can happen due to negligence or an intentional act, including a crime. Other common causes of wrongful death include:
Injuries during childbirth
Medical malpractice
Premises accidents, such as slips and falls
Occupational hazards or exposure
Neglect and abuse in nursing homes or assisted living care facilities
Criminal acts, such as stabbings, shootings, or other violent acts
Damages to Seek Compensation for After a Wrongful Death
In a successful case, the wrongful death damages a plaintiff receives are intended for one of three purposes:
Economic Damages
After the death of a family member or loved one, there are a number of costs that the survivors incur, including
Funerary costs and medical bills
Loss of the deceased's benefits such as medical insurance or retirement
Loss of the deceased's future income
Loss of inheritance due to the unforeseen death
Each of these economic, or monetary damages, has a dollar value that can be calculated and compensation sought for.
Non-economic Damages
Non-economic damages are those which refer to losses without an exact monetary value. These damages include those that can be considered priceless, or outside of economic concerns. For example, the list of non-economic damages you could be awarded include
Emotional anguish, pain, and suffering
Loss of companionship with the deceased
Loss of consortium with the deceased
Loss of enjoyment of life
Punitive Damages
In rare and extreme cases of negligence or wrongdoing, the judge or jury may award punitive damages in a wrongful death case. These damages are awarded to the plaintiff, but they're meant as a punishment or deterrent for the defendant against future behavior. Punitive damages are generally only awarded in cases where the defendant grossly neglected their duty of care, leading to death.
The Four Elements of Proving a Wrongful Death Case
Like any personal injury case, plaintiffs in wrongful death cases must prove four separate elements of the defendant's neglect in order to prove liability:
Negligence. First, the plaintiff and their lawyer must prove that their relative's death was caused by the careless, reckless, or negligent actions of the defendant, either in whole or in part.
Breach of Duty. The plaintiff will also need to prove that defendant (A) owed a duty of care to the victim, and (B) breached that duty of care. For example, medical doctors have a duty to maintain their patient's health, and drivers have a duty to others on the road to drive safely and obey traffic laws.
Causation. Third, the plaintiff must show that the defendant's breach of their duty of care to the victim led to the victim's death, in whole or in part.
Damages. Finally, the plaintiff must prove that the death of their loved one generated quantifiable damages, which may include the damages listed above.
Proving each of these points in court requires strong and convincing evidence, some of which might require expert witness testimony. A wrongful death lawyer in Louisiana can help you build your case, find and call witnesses, and prove your claim.
When to Call a Wrongful Death Attorney in Louisiana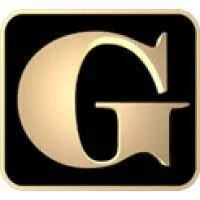 After your loved one has been killed in an accident, you could be experiencing grief, frustration, or even anger. You deserve answers after their death, and you deserve remuneration for their loss. Our team here at Gordon McKernan Injury Attorneys understands that no amount of money can ever bring them back, but a wrongful death settlement can help you pick up the pieces of your life and continue on.
If you're mourning the wrongful death of a loved one, call the Louisiana wrongful death lawyers at Gordon McKernan Injury Attorneys today. Here at our Louisiana law firm, we offer free legal consultations at 888.421.2593 where we provide advice and consolation as we hear your side of the story. We'll get started on your case right away, and you won't have to pay us a dime until we win your case, that's the G Guarantee.
Louisiana Wrongful Death Lawyer Near Me
888.501.7888
Frequent Answered Questions