Louisiana Car Traffic Deaths Up in 2021
According to our car accident experts who studied a report from the Louisiana Department of Transportation (DOTD), a staggering 997 people died in motor vehicle crashes in 2021. This tragic toll breaks the record previously set in 2007, and is over a hundred more people than died last year in crashes.
The Governor of Louisiana, John Bel Edwards, called the rising trend of driving-related deaths "alarming … the fact that there are an average of three deaths per day on Louisiana highways is unacceptable. If travelers obey the traffic laws, wear their seatbelts and be patient with one another, we could see these numbers go down considerably."
Here at Gordon McKernan, our injury attorneys agree with the governor's assessment. Far too many fine people are killed every year on Louisiana roadways. Let's take a look at three simple steps we can all take to make the roads safer for everyone.
Obey Traffic Laws
The DOTD report went on to state that "risky driving behaviors," including distracted driving and alcohol- and drug-impaired driving, are the cause of most highway fatalities.
From 2017–2020, 40% of all highways deaths involved alcohol. Remember the legal limit of 0.08% BAC, or about one drink an hour, and always have a designated driver before you go out. If you're involved in a drunk driving accident, you could face steeper fines and a harsher sentence.
In recent years, distracted driving has become a major factor in deaths on Louisiana roads. Operating a motor vehicle while eating, talking with passengers, adjusting the stereo, or rubbernecking can all be considered distracted driving, but by far the worst offender is texting while driving. Louisiana has made texting and driving a crime, so it's a practice that's illegal and ill-advised.
Of course, traffic laws also include matters such as right-of-way, traffic signals, bicycle and motorcycle laws, and more. If you're not sure you're current on your understanding of Louisiana's traffic laws, the Louisiana Highway Safety Commission (LHSC) has a pretty good primer on the matter.
Wear Your Seatbelts
While wearing your seatbelt may not save you from being involved in a crash, study after study has shown that it can save your life during a crash. Still, only 88% of Louisianans report that they always wear a seatbelt. This gap is a big contributor to the statistic that motor vehicle crashes are a leading cause of death for people aged 1–54 in the U.S.
Louisiana law has defined a seatbelt requirement for all drivers and passengers aged 13 and older that is primary-enforced. This means that police officers can stop and give a ticket to anyone they see not wearing a seatbelt, regardless if they were breaking other traffic laws at the time. That's right—those Click it or Ticket! billboards are telling you the truth!
Be Patient with One Another
We've all been frustrated while driving, but resorting to anger on the road is only a recipe for disaster. Aggressive and reckless driving behaviors, including speeding, tailgating, blowing through red lights, and cutting other cars off, are both common and extremely dangerous. The Fatality Analysis Reporting System has reported that 56% of the fatal crashes between 2003–2007 were attributable to aggressive driving.
Remember the ultimate goal of every drive: to get to your destination safely. Even though other drivers may be acting like fools, driving defensively will help you get where you're going in one piece. Practice defensive driving to help Louisiana roads stay safe for everyone.
What If I'm in a Louisiana Car Accident?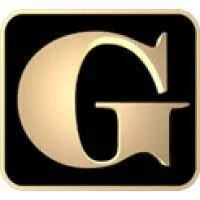 Tragically, car accidents still happen—even when we take every precaution. If you've been involved in a car accident in Louisiana, you need an advocate on your side to hold the other party accountable for their part in your injuries. Gordon McKernan Injury Attorneys are experienced Louisiana car wreck attorneys who can help you find the compensation you need to heal and move on with your life.
If tragedy has struck your family, and you've lost someone you love to someone else's aggressive, reckless, or negligent driving, our Louisiana wrongful death lawyers are here to help you find the compensation you need to pay for their funeral and to account for the help they can no longer provide.
Give our team of experienced lawyers a call at 888.501.7888 for a free consultation about your case. We think of our clients as our family, so you can trust that we'll do everything we can for your case.