Camp Lejeune Contaminated Water Lawyer
Americans depend on the brave men and women in uniform to keep us safe from threats, foreign and domestic. It's only right that they're given safe, comfortable accommodations during their service. Sadly, this isn't always the case.
If you or a loved one was one of the nearly 1,000,000 service members who lived and worked at Camp Lejeune between August 1953 and December 1987, you probably drank contaminated water at the site. This contamination puts you at a higher risk of developing cancer and other serious diseases, which means you need a knowledgeable mass tort lawyer on your side!
Even though nearly three decades have passed since the contamination at Camp Lejeune, justice is still out of reach for many of the people who are still suffering its effects. Things are slowly changing for the better, but there's still a long road ahead—that's why, if you were affected, you should call an experienced personal injury lawyer today.
---
Water Contamination at Camp Lejeune
The contamination at Camp Lejeune was discovered in 1982, when water tests uncovered a number of carcinogenic substances in the water at surprisingly high levels:
Trichloroethylene (TCE) and perchloroethylene (PCE) are industrial solvents that increase the risk of developing multiple cancers, including

Liver cancer
Kidney cancer
Non-Hodgkin lymphoma
Pancreatic cancer
Cervical cancer
Hodgkin's disease
Multiple myeloma
Colon cancer
Prostate cancer
Laryngeal cancer
Esophageal cancer

Benzene is a known carcinogen that promotes

Myeloid leukemia
Non-Hodgkin lymphoma
Multiple myeloma
Chronic lymphocytic leukemia

Vinyl chloride is produced by burning PVC pipes and other plastics. It can cause cancers including

Angiosarcoma
Colon cancer
Testicular cancer
Liver cancer
Lung cancer

Toluene is known to increase the risk of the following diseases:

Lymphoid Leukaemia
Lymphosarcoma
Non-Hodgkin lymphoma
Hodgkin's lymphoma
The amounts of these toxic chemicals in Camp Lejeune's water were found to be hundreds to thousands of times higher than the maximum deemed safe by the Environmental Protection Agency (EPA).
For example, the EPA's maximum safe level of TCE in drinking water is 5 parts per billion (ppb). The Hadnot Point treatment plant in Camp Lejeune was found to have water with TCE levels as high as 1,400 ppb, or 280 times the maximum safe level. The same was true for over 70 chemicals at Camp Lejeune.
In addition to the above contaminants, other studies showed the water that possibly millions of service members and their families drank, bathed in, and used daily was also contaminated with heavy metals, pesticides, and other toxins.
---
How Did the Water Get Contaminated?
Since its founding in 1941 on the coast of North Carolina, Camp Lejeune, like many other military bases at the time, dumped oil and other industrial by-products into their storm drains. From there, those chemicals leached into the groundwater, and eventually into resident's drinking water.
If that wasn't bad enough, Camp Lejeune is also situated near a dry-cleaning business. This dry cleaner dumped their wastewater into drains for many years, further contaminating the base's water with TCE and other cleaners.
The bulk of this contamination happened when environmental regulations were much weaker, so Camp Lejeune's water wasn't tested until 1980. However, news of the contamination wasn't public until 1984—so during those four years, residents of Camp Lejeune drank, bathed in, and otherwise used heavily-contaminated water.
---
What Injuries Should I Watch out for If I Was Stationed at Camp Lejeune?
If you lived or worked at Camp Lejeune, you might experience any of the following conditions:
Kidney cancer
Non-Hodgkin lymphoma
Multiple myeloma
Liver cancer
Parkinson's disease
Kidney illness
Systemic sclerosis
Heart defects
Pancreatic cancer
Breast cancer
Rectal cancer
Prostate cancer
Esophageal cancer
Brain or spinal cord cancer
Infertility or miscarriage
---
Camp Lejeune Justice Act of 2022
For years, service members and their families who were impacted by the contamination at Camp Lejeune were unable to seek restitution from the government for their injuries. That all changed with the passage of the Honoring Our PACT Act of 2022, which enables veterans and their families to file a claim for financial damages if they were exposed to contaminated water between 1953 and 1987.
President Biden signed this bill into law on August 10, 2022, finally opening the door for those brave men and women who worked at Camp Lejeune and their families to seek compensation for the damages they've endured.
The Camp Lejeune Justice Act establishes a time frame of two years from its passing during which veterans, their families, and other victims of Camp Lejeune's contaminated water supply can begin legal action. If you think you were exposed to contaminated drinking and groundwater at Camp Lejeune, call a toxic tort lawyer today who can help you with your case.
---
Who Is Eligible for a Camp Lejeune Water Contamination Lawsuit?
If you meet all of the following requirements, you could be eligible for disability benefits from the U.S. Department of Veterans Affairs (VA):
You served at Camp Lejeune or MCAS New River for at least 30 cumulative days between August 1953 and December 1987
You didn't receive a dishonorable discharge
You have been diagnosed with one or more of the following conditions:

Adult leukemia
Aplastic anemia and other myelodysplastic syndromes
Bladder cancer
Kidney cancer
Liver cancer
Multiple myeloma
Non-Hodgkin's lymphoma
Parkinson's disease

You are in one of the following military classes:

Veteran
Reservist
Guardsman
---
Why You Need a Toxic Tort Lawyer for Your Camp Lejeune Injury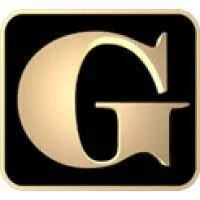 While the door is open now for veterans and their families to seek damages, you'll still need to file a claim, gather evidence, and prove your damages in court in order to win compensation. The experienced team of Louisiana personal injury lawyers at Gordon McKernan Injury Attorneys can help you with all of those and more.
Our dedicated toxic tort attorneys are here for you as you fight to get the compensation you deserve from your injuries. Give us a call at 888.501.7888 for a free consultation as to your legal options, and begin your path to healing today.
Camp Lejeune Water Contamination Mass Tort Lawyer Near Me
888.716.2572
Filing a claim with Gordon Mckernan Injury Attorneys is easy! Simply follow the steps below.
Get Your Free Consultation
Fill out our quick and easy form to find out if your case qualifies. Our consultations are free and confidential, and we are here to help whether you hire us or not! 
An Attorney Will Reach Out
Our team will evaluate your case and decide on the best course of action. One of our lawyers will get back to you promptly and begin the process of winning your case! 
Get Gordon! Get It Done!
Once your case has been evaluated and deemed a good fit for our firm, our team will go to work immediately on gathering evidence, building your case, and getting you the compensation that you deserve.