New Orleans Industrial Accident Lawyers
New Orleans is a vibrant city that thrives on its rich industrial heritage and robust manufacturing sector. Situated in the heart of Louisiana, New Orleans boasts a strategic location with easy access to major transportation networks, including a bustling port system and extensive pipeline network. With its low business costs and abundant natural resources, the city has become a hub for a diverse range of industries, including petrochemicals, oil refining, manufacturing, and more.
New Orleans has the unique opportunity where innovative technologies, a skilled workforce, and a favorable business environment converged to create endless opportunities for growth and success. While these thriving industries offer high-paying, stable jobs to thousands of New Orleans citizens, they also come with a personal cost to these hard-working men and women. Too often, the owners and management of these companies focus more on lining their pockets than ensuring their workers' safety, causing hundreds of industrial accident injuries every year.
New Orleans industrial accidents are caused by a combination of lack of training and oversight, minimal or missing safety equipment, outdated facilities, poor safety protocols, and other factors. Industrial accidents are a form of disaster caused by accidents, negligence, or incompetence at workplaces with heavy machinery and other industries. If you or a loved one has been involved in a New Orleans industrial accident, you understand the devastating impact it can have on your life.
From catastrophic injuries to financial hardships, these accidents can leave you feeling overwhelmed and uncertain about the future. At Gordon McKernan Injury Attorneys, our team of experienced New Orleans industrial accident lawyers is here to help you navigate the legal process and fight for the compensation you deserve. With our deep understanding of New Orleans' industrial workplaces and our commitment to representing injured workers, we will advocate for your rights and work tirelessly to secure the best possible outcome for your case. Contact us today for a free consultation, and let us be your trusted allies in this challenging time.
Biggest New Orleans Industries
New Orleans is affectionately known as "The Crescent City" or "The Big Easy," and it is a vibrant and culturally rich city thanks to its renowned live music scene, delicious cuisine, and unique blend of French, African, and American cultures. Also, several industries play a significant role in the culture and economy of New Orleans. Here are some of the biggest industrial industries in the city:
Port and Maritime
The Port of New Orleans is a major economic engine for the city and the state. It serves as an international gateway for imports and exports, handling a diverse range of cargo, including containerized goods, petroleum products, and agricultural commodities. The port supports various industries, such as shipping, logistics, and manufacturing. This is a prime example of an environment which severe New Orleans industrial accidents can occur.
Energy and Petrochemicals
The Gulf Coast region, including New Orleans, is known for its significant presence in the energy sector. The city houses several oil and gas companies, refining facilities, and petrochemical plants. The proximity to offshore drilling sites and the Mississippi River's strategic location makes New Orleans a hub for energy-related activities. The workers of these plants and drilling sites suffer various industrial accidents and injuries.
Aerospace and Aviation
The Michoud Assembly Facility, located in New Orleans East, is a prominent aerospace manufacturing complex owned by NASA. It produces components for rockets and spacecraft, contributing to the nation's space exploration efforts. The facility supports the local economy and creates jobs for thousands of workers.
Other than these heavy hitters, there are New Orleans workers in defense, mining, lumber, and other industries as well. All of these industries bring economic opportunity and well-paying jobs, but these jobs are also physically demanding and dangerous. All too often, workers are victims of industrial accidents due to negligence from management, ownership, and their own coworkers. If you or a loved one were a victim of an industrial accident, call our New Orleans Industrial Accident Attorneys to get you the compensation you deserve.
Common New Orleans Industrial Accidents
Tragically, injuries at industrial sites are all too common. Heavy machinery, caustic chemicals, and other hazards at industrial sites subject workers to daily risk of injury. Some of the more common disasters at New Orleans industrial sites include:
Being struck by objects or machinery
Chemical spills
Crashes and collisions
Exposure to harmful substances
Fires
Machinery malfunctions
Over-exertion or muscle strains
Plant Explosions
Slips, trips, and falls
Common New Orleans Industrial Accident Injuries
At processing plants, oil refineries, and other industrial facilities can be much more dangerous than other workplaces. When industrial accidents do happen, they're more likely to be catastrophic due to the nature of the machinery and chemicals involved.
When an employer fails to maintain a safe working environment or follow property safety protocols, their employees can suffer debilitating injuries, including
Spinal cord damage resulting from falls, crashes, or crushing injuries can lead to partial or complete paralysis, require ongoing medical care, and necessitate expensive assistive devices
Severe burns from chemical exposure, fires, and explosions can lead to debilitating pain, damaged tissue, and permanent disfigurement.
Accidents that can lead to amputations and limb loss include heavy equipment malfunctions, explosions, crashes, and others.
Traumatic brain injuries (TBI) are caused by any hard blow to the head and can cause serious permanent mental and physical disability.
Eye injuries, up to and including blindness, are fairly common on industrial sites and can be devastating and permanently disabling
Other common industrial injuries include broken bones, back and neck injuries, hernias, and others
You Need a New Orleans Industrial Accident Lawyer to Advocate For You
If you or a loved one has been injured in an industrial accident, don't wait for your employer or insurance to pay out fair compensation. Those companies only care about their bottom lines, meaning they aren't looking out for your safety or well-being.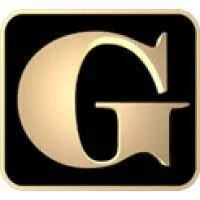 In contrast, Gordon McKernan Injury Attorneys are here to help our clients become whole again. We've helped hundreds of New Orleans industrial accident victims recover over $2.5 Billion in our law practice. Give us a call today for a free legal consultation. When you call us, a dedicated New Orleans industrial accident lawyer will listen to your story and provide legal advice on how we can help and your next steps. If you sign with us, you won't owe us a dime until we win your case, guaranteed.
Filing a claim with Gordon Mckernan Injury Attorneys is easy! Simply follow the steps below.
Get Your Free Consultation
Fill out our quick and easy form to find out if your case qualifies. Our consultations are free and confidential, and we are here to help whether you hire us or not! 
An Attorney Will Reach Out
Our team will evaluate your case and decide on the best course of action. One of our lawyers will get back to you promptly and begin the process of winning your case! 
Get Gordon! Get It Done!
Once your case has been evaluated and deemed a good fit for our firm, our team will go to work immediately on gathering evidence, building your case, and getting you the compensation that you deserve.