For many years, firefighting agencies and manufacturers have been aware of the risks associated with Aqueous Film-Forming Foam, also known as AFFF, which is a type of fire fighting foam. Even though this substance works well to extinguish fires, it's still very dangerous to use. If you or someone you know was hurt or exposed by this defective product, you may be able to get help by filing or a mass tort claim.
Nothing can ever fully erase the devastation of being exposed to harmful firefighting foam, but an experienced personal injury lawyer may be able to help with some of the pain and suffering. Read on to learn how AFFF can cause serious health issues, and if you or a loved one may qualify for a mass tort claim, then get in touch with one of our AFFF lawyers today!
---
What is AFFF Used For?
Aqueous Film-Forming Foam is a synthetic, water-based surfactant. It's used to suppress Class B fires: fires in flammable liquids such as petroleum or gasoline. This type of foam is effective in putting out fires and wards off the oxygen necessary to continue burning.
Since AFFF is successful in fighting petroleum and jet fuel fires, it's been used by the military, private and public airports, and civilian fire departments for not only fire suppression, but training exercises as well. Additionally, AFFF has been around for decades and sold by major chemical manufacturers such as:
Even though it's been used for decades, AFFF contains chemicals that are known to present serious risks to both human and environmental health. If you or someone you know developed an illness or cancer after being in contact with this toxic product, compensation for lost wages, medical bills, as well as pain and suffering can possibly be given.
---
Risks of AFFF Fire Extinguisher Exposure
Aqueous Film Forming Foam contains perfluorooctanoic acid (PFOA) and perfluorooctanesulfonic acid (PFOS), which are substances also known as PFAS. These man-made chemicals have been used in consumer and industrial products for over 60 years. They can contaminate both groundwater and soil, and have unfortunately been linked to an increased risk of cancer.
PFAS is also known as a "forever chemical" because the elemental bonds of carbon and fluorine are very strong and hard to break down in the environment and in the human body. So when the carcinogens in AFFF are consumed by people, they remain in the body for a long time.
---
AFFF Exposure Symptoms:
Breast cancer
Pancreatic cancer
Kidney cancer
Bladder cancer
Prostate cancer
Bladder cancer
Leukemia
Lymphoma
If you're a firefighter, military personnel, airport employee, or work in the chemical industry where firefighting foam is used, you're encouraged to explore your legal options. Illnesses such as cancer that was possibly caused by AFFF, especially on the job, will more than likely need further investigation by a skilled AFFF attorney or workers compensation attorney.
---
Who is Eligible to File a Firefighting Foam Lawsuit?
As you've read, being exposed to Aqueous Film Forming Foam has been connected to serious medical issues. People who have been around it, and later dealt with specific medical problems, may be eligible to file a mass tort claim.
According to the Environmental Working Group (EWG), there are over 2,000 sites in 49 states that have been contaminated with PFAS. Therefore, this is not an issue isolated to specific geographical areas. Additionally, scientists are still learning more and more about AFFF exposure and the individuals who developed cancer and other illnesses. To qualify as a plaintiff for an AFFF lawsuit, you will more than likely have to meet two basic criteria:
Exposure to PFAS: must be able to show proof of PFA usage, or that you were or were exposed to firefighting foam on a daily basis. If AFFF was used regularly at your job (ex: firefighter, airport maintenance crew, factory worker, etc.) you should be able to meet this requirement without any issue.
Cancer: being exposed to PFAS in firefighting foam alone is not always a valid claim. Potential plaintiffs in AFFF claims will need to show that they were diagnosed with certain types of cancer after their AFFF exposure. The types of cancer that are most strongly associated with firefighting foam are testicular and kidney cancer. Prostate and Pancreatic cancer have also been linked to AFFF use.
---
Who is at Risk for AFFF Exposure?
Any individual with long-term, occupational exposure to AFFF foam could be at risk of developing cancer from exposure to PFAS. This would include:
Fire fighters
Airport workers
Chemical industry workers,
Military service members
Although many of these cases may be referred to as "firefighting foam lawsuits," the greatest number of claimants are former and active members of our military.
---
What Makes AFFF Dangerous? PAFS & Cancer
Aqueous film forming foams (AFFF) are synthetic foams designed for Class B fires—those involving flammable liquids. They are also a major source of PFAS pollution around the world.
PFAS, or per- and polyfluoroalkyl substances, are widely used and long-lasting chemicals that are widespread in the environment. They have been found in people and animals around the world, as well as in food, soil, air, and water. They're also linked to a variety of health issues, which has led to efforts to ban or limit chemicals containing PFAS.
---
Is AFFF a hazardous waste?
According to the U.S. Occupational Safety and Health Administration (OSHA), AFFF constitutes a hazardous material due to its hazards of skin and eye irritation. In addition, wastewater containing AFFF is regulated under the Clean Water Act.
Because of the risks, PFAS fire fighting foam is already banned in Colorado, New Hampshire, New York, Washington, and California, and other states are considering banning them as well.
---
How do you safely dispose of AFFF?
It is not safe to dispose of AFFF at sea or through any sewer systems. It's recommended to solidify it and ship it to a certified disposal company or non-hazardous waste landfill. You can also return it to the manufacturer, if possible.
---
Get Help with Your AFFF Foam Lawsuit!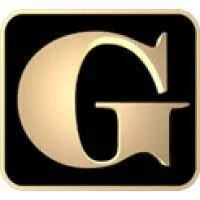 Since toxic tort claims associated with AFFF can vary, it may be hard to figure out if a claim can be made. The team at Gordon McKernan Injury Attorneys has handled toxic tort claims for a long time, and even though AFFF lawsuit settlement amounts vary, we'll be there to support you and fight for you to get the compensation you deserve!
If you or someone you know has been affected by AFFF, contact us today at 888.501.7888! We know what it takes to effectively settle or win a case like this, and want to talk with you about your legal options. Even better, we won't charge you a dime until we win or settle your case, that's the G Guarantee!
Call Our AFFF Foam Mass Tort Class Action Lawyers
888.716.2572