Wrongful Death Lawyers in Gonzales
If you've lost a loved one or family member to an accident, injury, or sudden illness, you could be experiencing intense emotions. In fact, losing a family member in an accident is one of the hardest ordeals you might ever experience.
In this difficult time, Gordon McKernan Injury Attorneys in Gonzales offer our heartfelt condolences for your loss. Wrongful death accidents can happen so suddenly, they leave the family of the victim reeling and unsure of their next steps.
Nothing can remove the pain of losing your loved one—but filing a wrongful death lawsuit can help hold the responsible party to account, as well as help you move on with your life. When you're ready to seek justice for your loved one, give the Louisiana wrongful death lawyers at Gordon McKernan Injury Attorneys a call. Not only will we provide comfort for your loss, we'll help you figure out what your next steps are and what to expect in a wrongful death settlement.
What Is Wrongful Death?
In the Louisiana Civil Code, wrongful death is defined as any death "due to the fault of another." Whenever someone dies due to the negligent actions, carelessness, or violence of another, their surviving family can seek damages on the victim's behalf. They can also appoint someone to represent the deceased's estate and their interests during the coming negotiations or court appearances.
In many ways, a wrongful death claim is similar to a personal injury claim, except that the victim isn't able to seek damages themselves. Thus, their family is left to seek damages for the victim's pain, suffering, and other damages.
However, keep in mind that not every death is eligible for a wrongful death claim. Before filing suit, find an experienced Louisiana wrongful death lawyer for guidance and a better understanding as to your legal options.
Click to contact our Gonzales Wrongful Death Lawyers Today
Proving a Wrongful Death Case in Gonzales
Like many other personal injury cases, a wrongful death claim requires the plaintiff or their lawyer to prove four facts to establish the liability of the defendant and collect damages.
The negligence of the defendant must have caused the victim's death.
The defendant must have owed a duty of care to the victim, and have breached that duty through their actions or inactions. Examples of instances where people owe a duty of care to each other include while driving or receiving healthcare.
This breach of duty must have directly caused the death of the victim, either in whole or in part.
The victim's death must have generated damages.
Compelling evidence is required to prove each of these points. This evidence can take many forms, including bills from the hospital and funeral home, death certificates, police reports, photographs of the scene, and even witness testimony. Sometimes, you'll even need to provide expert testimony to establish liability in your case.
An experienced wrongful death lawyer will be able to help you find and collect the evidence and testimony you need to build a strong case. They can also help you prove your claim and recover damages, either in the settlement stage or during litigation. While no amount of money will return your loved one to you, or fully heal your grief, it can help you begin to heal.
Gonzales Wrongful Death Causes
Since wrongful deaths are nearly always caused by personal injuries, they share many of the same causes. The responsible party for a wrongful death can be one person, or they can be a corporation or even a government agency. Common causes behind wrongful death accidents include
Who Is Eligible to File a Wrongful Death Claim?
Not just anyone is eligible to file a wrongful death claim—Louisiana law stipulates that only certain family members have the right to action:
The surviving spouse or children of the deceased, or
If there are no surviving spouse or children, the surviving parents of the deceased, or
If there are no surviving spouse, children, or parents, the surviving siblings of the deceased, or
If there are no surviving spouse, children, parents, or siblings, the surviving grandparents of the deceased
What Is the Time Limit on Filing a Wrongful Death Lawsuit?
In Louisiana, the statute of limitations for wrongful death cases is one year past the original death. The right to bring a suit is heritable, meaning it can pass down the list if someone higher on the list dies before bringing a suit. However, the deadline for filing a case will generally not be extended. So if you wait longer than a year to file a wrongful death claim, the court may not hear your case at all.
Damages to Expect from a Wrongful Death Case
In a wrongful death case, damages are the money and other considerations awarded to a plaintiff as compensation for their loved ones' death and suffering. Those damages generally exist under one of three broad categories.
Economic damages include monetary costs suffered by the victim and their surviving family, such as

Hospital bills
Funeral costs
Loss of benefits the deceased would've provided
Loss of future income from the deceased
Loss of inheritance due to the untimely death

Non-economic damages are those without monetary value:

Loss of companionship and relationship with the deceased
Loss of enjoyment of life
Emotional anguish, pain, and suffering, also known as a survival claim

Punitive damages are rarely awarded in wrongful death cases. They exist not to compensate the plaintiff, but to punish the defendant for egregiously negligent behavior and dissuade them from repeating such behavior in the future.
When Should I Call a Gonzales Wrongful Death Lawyer?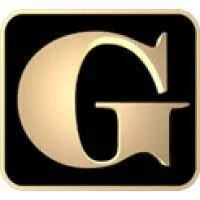 After experiencing the death of a loved one, you could be experiencing many emotions all at once. It can be hard to parse those out while you grieve, much less try to find them justice from the responsible party. The wrongful death lawyers at Gordon McKernan Injury Attorneys understand where you are, and we're here to help.
Give our Gonzales wrongful death lawyers a call at 888.501.7888 if you're mourning a wrongful death near Baton Rouge. We provide our clients free consultations as to their legal options, and if we're hired, you can trust that we'll fight hard for you. If we don't win your case, you won't owe us a dime—no costs, no expenses, no fees, nothing.
Gonzales Wrongful Death Lawyer Near Me
888.271.3687
Filing a claim with Gordon Mckernan Injury Attorneys is easy! Simply follow the steps below.
Get Your Free Consultation
Fill out our quick and easy form to find out if your case qualifies. Our consultations are free and confidential, and we are here to help whether you hire us or not! 
An Attorney Will Reach Out
Our team will evaluate your case and decide on the best course of action. One of our lawyers will get back to you promptly and begin the process of winning your case! 
Get Gordon! Get It Done!
Once your case has been evaluated and deemed a good fit for our firm, our team will go to work immediately on gathering evidence, building your case, and getting you the compensation that you deserve.