Louisiana Ranked in Top 10 for Worst Roads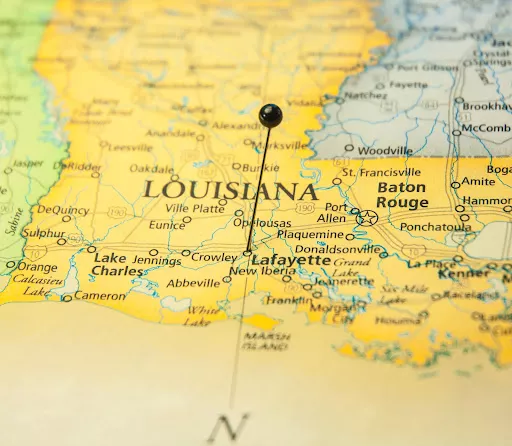 If you've driven for any length of time in Louisiana, you've probably noticed the poor state of our roads. In fact, a new study has found that Louisiana is the second-worst state in the country as far as quality of roads is concerned, behind only Rhode Island.
Our poor road quality doesn't help when it comes to safety either: Louisiana is ranked seventh-worst in terms of road safety due to a number of worrying statistics. These rates were calculated using a combination of these factors:
the fatality rate per 100,000 people
the fatality rate per 100,000 licensed drivers
the fatality rate per 100 million vehicle miles traveled
road danger rating
The auto accident lawyers with Gordon McKernan Injury Attorneys help hundreds of Louisianans deal with the consequences of our poor roads and safety every year.
Louisiana's Road Quality Is Second-worst in the Nation
Louisiana's roads are very poor, with heavy cracking and rutting on around 15% of all roads in the state. While work has been done recently to improve the roads around the state, and more work is planned in Baton Rouge, Acadiana, and elsewhere in the state, the fact remains that Louisiana's roads are in bad shape.
The lack of proper maintenance on Louisiana's roads has likely led to a higher crash rate independent of any other factors. Worn-out road surfaces lead to less traction when driving, which translates to longer stopping distances and a greater likelihood of skidding and losing control.
Reckless Drivers Also Play a Part
Of course, accidents still happen, even on the best roads in the world. Drivers themselves are the cause of the majority of car wrecks, truck wrecks, and other highway accidents in Louisiana. The following driver behaviors are some of the most dangerous, claiming thousands of lives and changing thousands more every year:
These drivers and others contribute to the grim statistics: Louisiana had a fatality rate of 24.23 per 100,000 licensed drivers in 2020. It's up to all of us to keep our roads safe as we drive.
What Should I Do If I'm Involved in a Wreck?
If you've been hit by another car or a tractor trailer on a Louisiana highway, you could be hurt, disoriented, and unsure of what to do next. Before following any of the steps below, pull over or try to reach somewhere relatively safe if you can.
Call 911 for paramedic and police help. The paramedics can examine you for injuries you could be unaware of, and the officer on the scene can take your statement. Their report will be useful in your claim process.
Report the accident to your insurance provider, but don't accept any preliminary offer they may give you. Insurance companies will try to settle your claim as quickly and as cheaply as possible, but that's rarely enough for you to heal.
Call a Louisiana car accident injury lawyer with Gordon McKernan Injury Attorneys. We have decades of experience helping the people of Louisiana recover the compensation they need to move on with their lives.
If you've been the victim of Louisiana roads, call Gordon McKernan Injury Attorneys today at 888.501.7888 for a free consultation about your car accident. A dedicated lawyer will listen to your claim and get started processing your case.