Top 10 Most Dangerous Trucking Companies in the US
Recent research has shown the importance of trucks to the American economy: over 70% of all goods shipped in the U.S. spend some of their time on a truck. Because they hold so much economic power, trucking companies must be held to certain standards, not only to ensure their workers are treated well but to ensure the safety of everyone who shares the road with trucks.
Trucks are much larger than passenger cars, meaning that in a wreck, they pose a great danger to other drivers. When carriers or their employees act negligently, they can cause deadly truck wrecks causing millions in damages. Most trucking companies take their responsibilities seriously, but others—including some of the largest in the country—are cavalier about safety, leading to wrecks, injuries, and wrongful death.
Below, we'll discuss some of the most dangerous trucking companies operating in the United States today. If you've been the victim of a wreck involving one of the companies below, you could be entitled to financial compensation for your injuries.
FedEx
FedEx is one of the biggest shipping companies in the country, and actually owns two separate subsidiaries: FedEx Freight and FedEx Ground. Together, they employ over 160,000 drivers in a fleet of more than 100,000 vehicles that collectively handle over 100,000 shipments daily. In the two-year stretch between the middle of 2020 and 2022, FedEx's subsidiaries have been involved in over 1,160 crashes, 109 of which were fatal.
UPS
UPS's fleet of 134,000 vehicles and 127,000 drivers was involved in 1,082 crashes in the same time period, of which 74 were fatal.
Swift Transportation, Inc.
Swift Transportation, Inc. is about the same size as FedEx Freight, with 15,000 drivers and 16,000 vehicles. However, according to the Federal Motor Carrier Safety Administration (FMCSA), nearly 15% of their vehicles have been cited for safety violations. In the past two years, Swift's trucks have been involved in 289 crashes and 28 fatal crashes.
Werner Enterprises
Werner Enterprises employs thousands fewer drivers than FedEx Freight, but has a similar accident record: from 2020 to 2022, their trucks were involved in 271 crashes, including 16 fatal ones.
Averitt Express
Averitt Express, based in Tennessee, is about half the size of Werner Enterprises but has experienced about the same number of fatal crashes in the past two years.
US Xpress
US Xpress is also based in Tennessee and has a fleet of 7,000 trucks strong with about 2,000 of them belonging to independent contractors. While they can technically turn down jobs from dispatch, they can face serious consequences if they do, making them more like employees than contractors. US Xpress drivers and contractors were involved in 20 fatal crashes between 2020 and 2022.
XPO Logistics Freight
XPO Logistics Freight has a higher-than-average hazmat-related OOS violation rate, even though they only employ 11,000 drivers. Their trucks were also involved in 21 fatal crashes and 181 injury-causing crashes in the past two years.
Estes Express Lines
Estes Express Lines' 8,000 drivers were involved in 163 crashes from 2020 to 2022, 15 of which were fatal.
Schneider National Carriers
Schneider National Carriers' 12,500 drivers were the cause of over 200 crashes in the past two years, 20 of which were fatal.
JB Hunt Transportation
JB Hunt Transportation is another major trucking company, with 25,700 drivers for a fleet of 22,500 vehicles. They were involved in 543 crashes between June 2020 and June 2022, and 50 of those resulted in fatalities.
Why Is Truck Driving so Dangerous?
One of the main reasons it's vitally important that truckers and trucking companies follow safety rules is the sheer size and weight of trucks. Trucks are many times heavier than passenger cars, which means not only that they're harder to stop or evade a wreck, but that they're much more dangerous if involved in a wreck.
Any traffic accident has the ability to incapacitate or kill its victims. A truck accident is much more likely to do so due to simple physics. That's why it's important for truck drivers to take regular breaks and follow special rules of the road, so that they don't drive drowsy, drive distracted, or drive aggressively.
What to Do If You've Been Hit by a Truck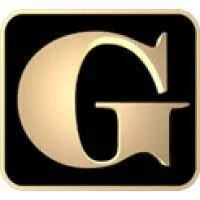 If you or a loved one has been in an accident with a tractor-trailer, you're probably dealing with mounting medical bills, debilitating pain, and maybe even an inability to work. If your loved one died in an accident, you're busy planning their funeral and trying to figure out how to pay for it. If the accident was caused due to the trucker's negligence or the negligence of the trucking company, you could be entitled to financial compensation to help pay for your damages. An experienced truck wreck accident attorney with Gordon McKernan Injury Attorneys can help you hold those parties accountable and help you move on with your life. Call us at 888.501.7888 for a free consultation today.