Aggressive Driving Accident Lawyer in Louisiana
If you or a loved one has been the victim of an aggressive driver, you could be eligible for compensation for the damages they caused. A Louisiana car accident lawyer from Gordon McKernan Injury Attorneys can fight for your rights against insurance and the defendant's lawyers, ensuring you get the compensation you deserve for your injuries.
When you work with Gordon McKernan Injury Attorneys, you'll have a personal injury lawyer who handles your case from start to finish, and who's dedicated to results. In fact, if we don't win your case, you won't pay us a dime—that's the G Guarantee.
A dedicated attorney from our Louisiana law firm will help with all of the following in your case:
Discovering and reviewing evidence
Interviewing witnesses
Identifying responsible parties
Filing claims, motions and other paperwork
Negotiating with insurance
Arguing your case in court
Being injured in a wreck is traumatic enough—getting the compensation you deserve shouldn't be any harder than it has to be. That's why the aggressive driving accident lawyers with Gordon McKernan Injury Attorneys are here for our clients, and dedicated to your success. Contact us today for a free consultation.
Click to Contact Our Aggressive Driving Accident Lawyers in Hammond Today
What Constitutes Aggressive Driving?
Every user of the road has a responsibility to everyone else to drive defensively and conscientiously, keeping the roadway safe for everyone. Aggressive drivers shirk this fundamental duty by treating their commutes like competitions. They fail to view other motorists as the human beings they are, causing disasters.
We believe that aggressive drivers should be held financially liable for the damages they cause, including property damage, personal injuries, and pain and suffering. That's why we're dedicated to protecting the rights of aggressive driving accident victims.
Aggressive driving can take many forms. Anytime you're driving, be on the lookout for others exhibiting the following behaviors, and be sure to avoid them yourself:
Tailgating
Keeping a proper following distance from the car in front of you is absolutely vital. Driving can be unpredictable, and the time it takes you to stop increases as your speed does. A good rule of thumb is to count the seconds between when the car in front of you passes something, say a sign, and when you do—there should be at least four seconds between you and the other vehicle. If not, you're following too closely.
Unfortunately, if you've driven much on I-10, I-12, or other Louisiana highways, you've probably seen plenty of cars driving far too fast with little to no distance between them. This practice, known as tailgating, significantly increases the likelihood of rear-end collisions.
Rear-end collisions caused by tailgating are a major cause of injury, especially for the passengers of the front vehicle. A rear-end crash can also lead to a pile-up causing hours of delays. Through no fault of their own rear-end crash victims can suffer spinal cord injuries, traumatic brain injury (TBI), whiplash, and other serious injuries.
Improper Passing
The white and yellow lines painted on American roadways don't just serve to delineate the different directions of traffic—their dashed and solid patterns also indicate when it is and is not safe to pass a slower vehicle. Ignoring these indicators, or otherwise passing when it isn't safe, greatly increases drivers' risk of head-on collisions.
Passing zones are planned with an eye toward visibility toward oncoming traffic, speed limits, and other factors. If the center line doesn't indicate a passing zone, it's because it's not safe to pass. In addition, if the car in front of you is going the speed limit, you shouldn't pass even if allowed. Head-on collisions are some of the most dangerous wrecks you can be involved in, and improper passing is a common cause of them.
If you've been hurt in a crash with a driver who was improperly passing, you need a car wreck lawyer who can help you build a case against them and recover compensation.
Excessive Speeding
While many drivers edge past the posted speed limit during their daily commutes or on road trips, some drivers take speeding too far, for example by going 95 MPH in a 55 MPH zone. Anyone moving that fast hasn't simply "lost track of the speedometer;" they're aggressively trying to get around traffic and putting everyone on the road at risk.
The fact of the matter is, speed kills. As a car or other vehicle goes faster, the force they contribute to a collision increases—plus, the driver will have less time to react in order to avoid a collision. These effects make for a possibly-deadly combination.
Disregarding Traffic Signals
Ignoring other signals on the road also counts as aggressive driving. For example, blowing through stop lights, pushing yellow lights, or ignoring yield signs because of impatience or ignorance are aggressive, dangerous practices.
If you've been hit by a driver who failed to stop or yield the right of way, they could be held liable for your injuries.
Road Rage
Road rage rears its ugly head almost daily on Louisiana roads, especially during rush hour and other high-traffic periods. When people have had a long day at work, their minds are frayed and tempers can flair on the commute home.
Road rage is any behavior intended to intimidate other drivers, impede their movement, or run other cars off the road. If you've been hit by a raging driver, they are at-fault for your accident and you could get compensation from them for your damages.
How to Prove Negligence in an Aggressive Driving Case
In order to receive compensation for your injuries, you must prove to insurance or a court that the aggressive driver was responsible for them. The team at Gordon McKernan Injury Attorneys will work with you to hold these drivers accountable by gathering evidence that the driver was negligent in their aggression, and that the following four facts hold true:
The aggressive driver owed you a duty of care to drive safely.
By driving aggressively, the driver breached that duty.
As a result of the breach of duty, the liable driver caused the crash in which you suffered injuries.
The crash caused you damages that can be remedied by compensation.
What to Do After an Accident with an Aggressive Driver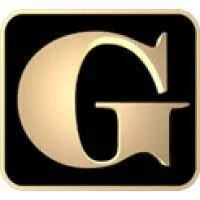 After any accident, the first thing you should do is call 911. The paramedics arriving at the scene can assess your injuries, and their reports and the police report will serve as evidence in your claim.
As soon as you can, call Gordon McKernan Injury Attorneys at 888.501.7888 for a free legal consultation, or fill out our easy-to-use online form. We are dedicated to your well-being, unlike the defendant and their insurance. Call us today to get started on your path to healing.
Aggressive Driving Accident Injury Lawyer Near Me
888.501.7888
Areas in Louisiana We Serve
Filing a claim with Gordon Mckernan Injury Attorneys is easy! Simply follow the steps below.
Get Your Free Consultation
Fill out our quick and easy form to find out if your case qualifies. Our consultations are free and confidential, and we are here to help whether you hire us or not! 
An Attorney Will Reach Out
Our team will evaluate your case and decide on the best course of action. One of our lawyers will get back to you promptly and begin the process of winning your case! 
Get Gordon! Get It Done!
Once your case has been evaluated and deemed a good fit for our firm, our team will go to work immediately on gathering evidence, building your case, and getting you the compensation that you deserve.