Talcum Powder Lawyer in Louisiana
Talcum powder is a widely-used powder with a variety of uses in keeping the skin dry and rash-free, from changing diapers to lining latex gloves and feminine hygiene. While talcum powder is quite useful and generally regarded as safe to use, the mineral it's made from, talc, is commonly mined near asbestos, a known carcinogen.
Because of its colocation with asbestos in talc mines, studies have found asbestos contamination in talcum powder from a variety of manufactures, but most notably Johnson & Johnson. Further studies have linked talc use with ovarian cancer, finding that women who used talcum powder for feminine hygiene were 33% more likely to develop ovarian cancer than a control group.
There's evidence that Johnson & Johnson could have known about the cancer risks of its toxic talc products since at least 1971 and done nothing about it, leading to thousands of cases of preventable cancer.
If you've developed cancer after using talcum powder, you could be eligible for financial compensation. Gordon McKernan Injury Attorneys is a Louisiana law firm representing people who trust Johnson & Johnson's claims that their products were safe to use and developed cancer as a result.
Click to contact our Talcum Powder Cancer Attorneys Today
Talcum Powder Lawsuits Against Johnson & Johnson
To date, over 35,000 lawsuits have been filed against Johnson & Johnson alleging that they knew about asbestos contamination in their talc products and failed to notify the public. Because of the high costs of settled and pending cases, Johnson & Johnson created a subsidiary to attempt to dodge some of its liabilities. The new subsidiary then filed for federal bankruptcy protection, which means all current talc lawsuits against Johnson & Johnson are on hold while the subsidiary's bankruptcy ruling is being decided.
These actions and others by Johnson & Johnson are fairly common in mass tort lawsuits, as large companies attempt to minimize their liability via nefarious market tactics. However, signs are still looking good for victims of talcum powder's carcinogenic effects, and J&J aren't the only company possibly liable. Others include retailers such as Target, Walmart, CVS, and Walgreens, as well as suppliers of talc such as Whittaker, Clark & Daniels.
---
How Do I Know If I Qualify for a Talcum Powder Lawsuit?
It's likely that the pending lawsuits regarding asbestos exposure from talc will be consolidated under a legal instrument known as multi-district litigation (MDL). MDLs allow plaintiffs to share evidence and other resources against a single defendant while still having their cases tried separately. To determine if you're eligible for a lawsuit against a supplier, manufacturer, or retailer of talc products, one or more of the following should apply:
You've developed ovarian cancer after using talc-containing products around the genital area regularly. Note that baby powders made from cornstarch are talc free, and so aren't eligible for these lawsuits.
The following products have been implicated in ovarian cancer lawsuits concerning talc exposure:

Johnson's Baby Powder
Shower to Shower
Gold Bond No Mess Powder Spray
Gold Bond Body Powder
Gold Bond Extra Strength Body Powder
You've used a talc-containing product and developed mesothelioma, a rare cancer affecting the mesothelium, a lining tissue around the lungs, stomach, and heart. The talc products could be cosmetic, such as baby powder, or in industrial uses like pottery, adhesives, chalk, and more. Top manufacturers and suppliers of industrial-grade talc include the following companies:

Imerys Talc North America
Whittaker, Clark & Daniels
Vanderbilt Minerals
Determining whether you qualify for a talcum powder injury lawsuit can be complicated. It's best if you call an experienced Louisiana personal injury lawyer for a free consultation about your particular case.
---
Be Vigilant for Signs of Cancer
Asbestos can cause cancer years or even decades after exposure, so it's important to stay vigilant of the symptoms of mesothelioma and ovarian cancer, especially if you've made a habit of using talcum powder as a cosmetic or if you've been exposed to it in an industrial setting.
Ovarian, uterine, and endometrial cancer in women
Women should watch out for persistent symptoms of ovarian cancer or endometrial cancer that include, but are not limited to:
Bloating
Pelvic or abdominal pain
Difficulty eating
Active bladder
Mesothelioma
In addition, talcum contaminated with asbestos can cause mesothelioma and other asbestos-related diseases. Be aware of the following symptoms, and see a doctor if they persist:
Fatigue
Weight loss
Loss of appetite
Coughing
Shortness of breath
---
Talcum Powder Statute of Limitations
Talc injury lawsuits in Louisiana are subject to the standard statute of limitations the state imposes on personal injury cases: one year from the date of discovering the injury. If you or a loved one has developed cancer after using talcum powder regularly, you should call a lawyer as soon as you're diagnosed in order to have the best chance of maximizing your compensation. If you wait too long, your case could be dismissed out of court.
---
Join the Johnson & Johnson Talcum Powder Lawsuit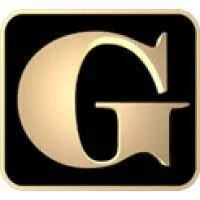 Cancer is one of the worst conditions you can experience. If it's happening to you due to the negligence of a big company like Johnson & Johnson, it can be even worse. Consumers implicitly trust the companies they buy from that their products are generally safe to use. When a manufacturer or distributor breaks that trust, they can be held liable in a court of law and made to pay victims' damages.
If you've developed cancer after using talcum powder or otherwise being exposed to talc, you could be entitled to financial compensation. Call the Louisiana talc injury lawyers with Gordon McKernan Injury Attorneys at 888.501.7888 for a free consultation about your case. We'll fight to help you get the compensation you deserve.
Call Our Talcum Powder Cancer Mass Tort Lawyers
888.501.7888