Houma Slip and Fall Accident Attorney
Houma is undeniably a wonderful place to live and visit, known for its unique charm and welcoming community. However, even in such an idyllic setting, slip-and-fall accidents can happen unexpectedly, causing injuries and disruption in your life. When these unfortunate incidents occur, it's essential to have the right support on your side.
Should you find yourself in the unfortunate situation of a slip-and-fall accident in Houma, remember that you don't have to face it alone. At Gordon McKernan Injury Attorneys, we're here to fight for your rights and pursue justice on your behalf, allowing you to get back to enjoying all that this wonderful community has to offer.
Our Houma slip-and-fall attorneys are on standby, but in the meantime, we encourage you to continue reading below.
Definition of a Slip and Fall Accident
A slip and fall accident is a type of personal injury incident caused by the negligence of another person's property, resulting in injuries. These accidents can occur unexpectedly and can cause a range of injuries, from minor bruises to severe fractures and head trauma.
Common Causes of Slip and Fall Accidents
Slip and fall accidents can occur for various reasons, often due to hazardous conditions on the property. Some common causes include:
Slippery or Wet Surfaces
Wet or slippery floors, whether from spills, leaks, or inadequate maintenance, are a leading cause of slip-and-fall accidents. This can happen in places like restaurants, stores, or even sidewalks after rain.
Uneven Flooring
Uneven or poorly maintained flooring, including cracked sidewalks, loose tiles, or torn carpets, can pose a tripping hazard, leading to accidents.
Poor Lighting
Inadequate lighting in hallways, stairwells, or parking lots can make it difficult for individuals to see potential hazards, increasing the risk of accidents.
Damaged Stairs, Ramps, or Escalators
Neglected or poorly maintained stairs, ramps, or escalators can lead to dangerous falls, especially in public buildings or shopping centers.
Foreign Objects on the Floor
Objects left in walkways, such as cords, debris, or merchandise, can cause individuals to trip and fall.
Inadequate Maintenance
Property owners are responsible for keeping their premises safe by maintaining them and addressing any hazards or repairs that may arise. Failure to do so can lead to accidents.
Liability in Slip and Fall Accidents
All Houma slip-and-fall accident attorneys will admit that determining liability in slip-and-fall accidents is a critical aspect of seeking compensation. Key factors include:
Property Owner's Responsibility to Maintain Safety Standards
Property owners and occupiers have a legal duty to maintain their premises in a reasonably safe condition for visitors. This duty extends to addressing known hazards promptly.
Reasonable Care for Visitors
Property owners must exercise reasonable care to prevent injuries to individuals lawfully on their property, including guests, customers, or tenants.
Proving Negligence in Court
To pursue a successful slip-and-fall claim, Houma slip-and-fall lawyers must help establish that the property owner or occupier was negligent, meaning they failed to meet their duty of care, resulting in your injuries. This often involves demonstrating that they knew or should have known about the hazardous condition and failed to take appropriate action.
Injuries Resulting from Houma Slip and Fall Accidents
Injuries resulting from slip and fall accidents in Houma can vary widely, but some common ones include:
Soft Tissue Injuries
Soft tissue injuries, such as sprains, strains, and contusions, are frequently associated with slip-and-fall accidents. While they may seem minor, they can still cause significant pain and impairment.
How Can a Houma Slip and Fall Attorney Help Your Case?
When you've been a victim of a slip and fall accident in Houma, seeking legal representation is crucial. Houma slip-and-fall lawyers play a pivotal role when it comes to navigating the complex legal process and obtaining the compensation you deserve. Their responsibilities include:
Investigating the circumstances of your accident
Gathering evidence, such as photographs, witness statements, and medical records
Identifying responsible parties and potential sources of compensation
Negotiating with insurance companies on your behalf
Representing you in court if a fair settlement cannot be reached
As you can see, Houma slip-and-fall attorneys can significantly increase your chances of a successful outcome.
What's the Time Frame for Suing a Property Owner After a Fall?
When it comes to seeking compensation after a trip and fall or slip and fall accident, there are two main avenues: an insurance settlement or a personal injury lawsuit. For many of our clients, we pursue a claim through the property owner's insurance coverage, aiming to negotiate a fair and just settlement without the need for a lawsuit or trial.
However, in certain situations, litigation becomes necessary to secure fair compensation. In such cases, Louisiana Civil Code Article 3492 typically provides a one-year window from the date of the injuries to initiate a lawsuit. This time frame allows us to take legal action and seek the compensation you deserve through the courts.
Wrongful Death in Fall Accidents: Seeking Justice for Your Loved Ones
Although slip and trip injuries may seem minor, they have the potential to cause catastrophic and tragically fatal outcomes in certain cases.
If you've lost a family member due to a fall accident in Houma, there may be avenues for seeking justice on behalf of yourself and your family. Louisiana Civil Code Article 2315.2, the state's wrongful death statute, allows immediate family members to pursue compensation when their loved one's death results from a property owner's negligence. Potential recoverable damages may include:
Medical bills
Funeral and burial expenses
Loss of income and benefits
Loss of services previously performed by the deceased
Non-economic, emotional losses experienced by surviving family members
In these cases, our representation usually includes surviving spouses, children, and/or parents. We acknowledge the significant impact these losses can have on families and are dedicated to assisting you in seeking justice and financial assistance during this challenging time.
What If I'm Accused of Causing My Own Fall?
In numerous slip and fall cases, property owners may attempt to argue that the victim's actions contributed to their injuries/damages. However, our firm understands how to address and minimize the impact of these accusations.
According to Louisiana Civil Code Article 2323, you can still pursue a case even if you had some involvement in causing your injuries. However, it's important to note that shared liability may potentially reduce the value of your claim. Our team of Houma slip-and-fall attorneys can help navigate this complex situation and work towards a fair resolution for your case.
Contact a Slip and Fall Attorney Near Houma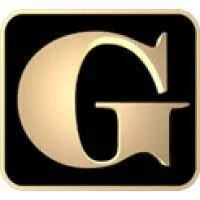 If you've been injured in a slip and fall accident in Houma, it's essential to take action promptly. At Gordon McKernan Injury Attorneys, we have skilled Houma slip-and-fall lawyers who can discuss your case and explore your options for seeking compensation.
Furthermore, our team has extensive legal experience and a track record of successfully recovering over $2.5 Billion for our clients. So, we're confident in our ability to help you hold accountable those responsible for your slip and fall injuries.
And here's the cherry on top – if we don't secure a victory for you as our client, you won't owe us a single penny. That's the unbeatable G Guarantee!
It's time to Get Gordon and Get it Done. Call us today for a FREE consultation!
Filing a claim with Gordon Mckernan Injury Attorneys is easy! Simply follow the steps below.
Get Your Free Consultation
Fill out our quick and easy form to find out if your case qualifies. Our consultations are free and confidential, and we are here to help whether you hire us or not! 
An Attorney Will Reach Out
Our team will evaluate your case and decide on the best course of action. One of our lawyers will get back to you promptly and begin the process of winning your case! 
Get Gordon! Get It Done!
Once your case has been evaluated and deemed a good fit for our firm, our team will go to work immediately on gathering evidence, building your case, and getting you the compensation that you deserve. 
Frequent Answered Questions