ExxonMobil Refinery Accident Lawyers in Louisiana
ExxonMobil is among the largest manufacturing employers in Louisiana and so many in our state depend on the company for our livelihoods. While the positive economic impacts of ExxonMobil's operations north of Baton Rouge are hard to deny, the work can be risky—ExxonMobil employees have been exposed to toxic chemicals, burned by fire and explosions, and more.
When an employee is injured at their workplace, it's common to file for a workers' compensation claim. But if a non-employee is injured on a jobsite, a personal injury suit might be more appropriate.
ExxonMobil Refinery Accidents over the Years
The ExxonMobil refinery in Baton Rouge has been the site of a number of dangerous chemical leaks, fires, explosions, and more. Some of the accidents occurring in the last generation include
A 1993 fire and explosion killed 2 workers, and contaminated the city with smoke, ash, asbestos, and other debris. ExxonMobil was found completely at fault for this incident, which was caused by a ruptured piping elbow, in 2019. The 8,500 plaintiffs to the suit sought damages for a number of injuries, including asbestos exposure, skin and eye irritation, nausea and vomiting, breathing troubles, and others.
A pipeline oil spill in April 2012 released at least 80,000 gallons of oil into the rivers of Pointe Coupee Parish and shut down the refinery for a few days. Only a few months later, the Baton Rouge refinery began leaking naphtha on June 14, 2012. Naphtha contains benzene, a very harmful chemical. While ExxonMobil originally reported that 1,364 pounds of naphtha had leaked, a later investigation revealed that over 28,000 pounds of benzene, as well as tons of other chemicals, had leaked in the incident.
ExxonMobil's Baton Rouge refinery experienced a fire on April 13, 2020 due to igniting hydrocarbons in a pipe rack. While there were no immediate injuries, the blaze caused great concern for the surrounding North Baton Rouge community.
On July 19, 2022, a worker was injured at ExxonMobil's Baton Rouge plastics plant. While the details of their injury are unknown, this is an ongoing case and an investigation into its cause is pending.
Click to contact our Louisiana ExxonMobil Refinery Accident Lawyers Today
Common Types of Industrial Injuries
Manufacturing injuries are thankfully relatively rare, as a result of years of regulation, diligence, and safety protocols. However, manufacturing, oil refining, and other industrial work can still be dangerous. Here are some of the more common injury claims we've seen over our years of Louisiana law practice:
Falls from heights such as catwalks and ladders
Plant equipment injuries
Severed or crushed arms, legs, fingers, toes, or other extremities
Chemical burns, heat burns, friction burns, and other types of burns
Toxic fume and smoke inhalation, or other dangerous chemical exposure
What Causes Refinery Injuries?
Refinery injuries can be caused by a number of factors, but the overwhelming majority are caused by poor equipment maintenance, poor equipment or personnel supervision, inadequate safety equipment, OSHA violations, or some combination of these four.
Poorly maintained equipment and facilities can be more brittle, fall apart easily, or fail to contain hazardous materials. Poor supervision can lead to corner-cutting and other unsafe work practices, which make injury more likely.
Safety equipment, when used correctly, saves countless lives. When improperly used, or when not used at all, workers put themselves and others at risk. That's why the Occupational Safety and Health Administration (OSHA) mandates the use of certain safety equipment and protocols for all jobs.
What to Do If You've Been Involved in a Refinery or Plant Accident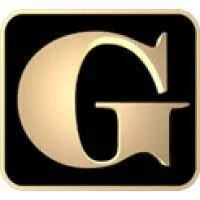 If you or a loved one has been harmed in a plant or refinery accident in Louisiana, you could be eligible for compensation. After your injury, you could be facing mounting medical bills, lost work and wages, temporary or permanent disability status, or an inability to work. You need a lawyer who can help you get the compensation you deserve from your employer so that you can continue to live your life.
The industrial accident lawyers with Gordon McKernan Injury Attorneys are compassionate, knowledgeable attorneys who have our clients' best interests at heart. We've practiced personal injury law in Louisiana for decades with 679+ years of combined legal experience, so we know what it takes to help you find the compensation you seek. Give us a call at 888.501.7888 for a free legal consultation.
ExxonMobil Refinery Accident Lawyer Near Me
888.501.7888
Filing a claim with Gordon Mckernan Injury Attorneys is easy! Simply follow the steps below.
Get Your Free Consultation
Fill out our quick and easy form to find out if your case qualifies. Our consultations are free and confidential, and we are here to help whether you hire us or not! 
An Attorney Will Reach Out
Our team will evaluate your case and decide on the best course of action. One of our lawyers will get back to you promptly and begin the process of winning your case! 
Get Gordon! Get It Done!
Once your case has been evaluated and deemed a good fit for our firm, our team will go to work immediately on gathering evidence, building your case, and getting you the compensation that you deserve.