Ocean maelstroms have captured people's attention for a long time. From ancient sailors' tales to modern scientific discoveries, these underwater vortexes come with great awe and mystery. 
Although maelstroms are essentially big rotating ocean currents, it's their complex formation and behavior that makes them so fascinating. Furthermore, some maelstroms develop because of temporary environmental conditions, while others exist in areas that are so conducive to their existence that they've existed for hundreds of years.
If you or someone you know was involved in a maelstrom maritime accident, Gordon McKernan Injury Attorneys wants to help as much as possible so you can gain the compensation you deserve. 837
Click to Contact Our Offshore Maelstrom Injury Lawyers Today
First Things First—Are Maelstroms Real?
Yes, maelstroms are real and they can be dangerous. While they may not be as deadly as the maelstroms described in ancient sailors' tales or science fiction stories, they can still pose a threat to ships and boats. The strong currents and swirling water of a maelstrom can make it difficult for boats to navigate and can even cause them to capsize.
Take note—not all maelstroms are dangerous and their behavior can vary depending on the conditions. As a matter of fact, some maelstroms may only be a few meters in diameter and may not pose a threat, while others can cause major problems for ships that pass through them.
How Do Maelstroms Form: What You Need to Know
Curious to know what causes a maelstrom? Maelstroms are a combination of tidal currents and the topography of the ocean floor. The tidal currents develop by the gravitational pull of the sun and moon on the Earth's oceans. These currents are compressed, and their velocity rises when they pass through confined passages or straits, which starts the water spinning. This spinning water is what creates a maelstrom, which can range in size from a few meters to several kilometers in diameter.
Currently, there are three permanent maelstroms:
Saltstraumen—the world's strongest maelstrom located off the coast of Norway
Moskstraumen—a system of whirlpools that is close to the Lofoten Islands off the Norwegian coast
Corryvreckan—a whirlpool that's located off the coast of Scotland in the Gulf of Corryvreckan
What are Whirlpools in the Ocean?
Maelstrom whirlpools in the ocean are similar to maelstroms, but they are smaller and less powerful. They are created much like maelstroms, but they're typically caused by underwater obstacles or changes in water depth.
Another type of ocean whirlpool is created by underwater caves or sinkholes. When water flows into these underwater features, it can create a spinning current that can suck objects into the cave or sinkhole.
Are Maelstroms Dangerous for Maritime Workers?
The majority of today's vessels are big enough to navigate maelstroms and come out unscathed. However, accidents still happen and can cause catastrophic injuries or even wrongful death. 
Some ships may be able to navigate through maelstroms, but doing so can be terrifying for everyone on board. Cruise ships that come into contact with maelstroms must be able to endure enormous waves that can violently rock the large vessels from side to side. As a result, the ship's passengers are placed in dangerous situations as both persons and objects are blown around by the waves.
Maelstrom Wrongful Death: What You Should Do
After a wrongful death, one of the following family members may initiate a lawsuit to seek compensation under Louisiana Civil Code 2315.2
*Keep in mind that all of the relationships listed below include those created through adoption.
The surviving spouse and/or children of the deceased
If there are no surviving spouses or children, the surviving parents of the deceased
If neither spouse, children, nor parents survive, the surviving siblings of the deceased
If neither spouse, children, parents, nor siblings survive, the surviving grandparents of the deceased
All of the above family members also include those family members by adoption as well
Perhaps what's most important about this statute is that it enforces a one-year statute of limitations on bringing a wrongful death claim. Although the right of action defined in the statute is heritable, that inheritance doesn't change the statute of limitations.
Injured in an Offshore Accident? Gordon Mckernan is Ready to Fight for You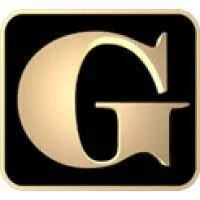 If you have injuries from a maelstrom while offshore, there's a chance that steps could have been taken to protect you. Call Gordon McKernan Injury Attorneys today for help from a team of maritime lawyers who are knowledgeable and experienced. Now, we're ready to assist you. Call our maelstrom accident lawyers today at 225.888.888 for a free consultation.
Offshore Maelstrom Injury Lawyer Near Me
225.888.8888
Filing a claim with Gordon Mckernan Injury Attorneys is easy! Simply follow the steps below.
Get Your Free Consultation
Fill out our quick and easy form to find out if your case qualifies. Our consultations are free and confidential, and we are here to help whether you hire us or not! 
An Attorney Will Reach Out
Our team will evaluate your case and decide on the best course of action. One of our lawyers will get back to you promptly and begin the process of winning your case! 
Get Gordon! Get It Done!
Once your case has been evaluated and deemed a good fit for our firm, our team will go to work immediately on gathering evidence, building your case, and getting you the compensation that you deserve.