Nursing Home Neglect Lawyers in Baton Rouge
Placing your loved one in the care of a nursing home or assisted living facility in Baton Rouge can be a tough decision, but if they're unable to care for themselves it's best that they get professional help. The vast majority of assisted living centers in Louisiana are staffed with caring, well-trained caretakers who can offer their patients round-the-clock care if necessary. Nursing homes are also expected to be secure, safe, and comfortable for your loved one to live out their twilight years.
However, nursing facilities still exist that regularly abuse or neglect their patients. The abuse may have any number of causes—poorly-trained staff, inadequate funding, poor management, or others—but the result is the same: your infirm loved ones injured, depressed or anxious, or in pain. If you believe your senior family members are suffering neglect at their nursing home, don't hesitate to contact one of the injury lawyers at Gordon McKernan Injury Attorneys here in Baton Rouge to hold responsible parties accountable.
Click to contact our Nursing Home Neglect Lawyers in Baton Rouge Today
Know the Signs of Nursing Home Abuse
When you visit your parent, grandparent, or other family member in their nursing home, be on the lookout for the signs of nursing home abuse. Sometimes, they can tell you if they're being abused, but the most vulnerable patients are those incapable of expressing themselves verbally. If this is your loved one, watch for these signs:
Unexplained injuries, such as bruises, scrapes, or bleeding
Psychological problems like depression or anxiety
A loss of appetite
A sudden loss of mobility
Malnutrition symptoms, such as weakness, exhaustion, or sudden weight loss
Symptoms of dehydration
Unsanitary living conditions
Poor personal hygiene
Sudden financial problems
Changes in legal documentation, such as power of attorney, will, and others
If you suspect your disabled, infirm, or elderly loved one has been the victim of neglect or abuse in their assisted living facility, nursing home, or residential care facility, call Gordon McKernan Injury Attorneys at 225.888.8888. We're experienced nursing home neglect and abuse lawyers and are here to help you find justice for your loved one's undue pain and suffering.
Who Is Liable for Nursing Home Abuse?
If you or your lawyer can demonstrate that the nursing home or its employees acted negligently toward someone in their care, they could be held liable for the damages your family has suffered. Any of the following could be grounds for filing a nursing home abuse claim:
Negligent hiring practices resulting in unqualified staffing or staff with a known history of abuse. Nursing homes have a duty of care to their residents to ensure their personnel are qualified caretakers, with the necessary degrees and certifications for their position, as well as no record of prior abuse. When a nursing home hires employees without background checks, the home itself can be held liable if the residents suffer abuse.
Under-staffing can lead to resident neglect due to the simple lack of staff. The average staff-to-resident ratio at assisted living facilities in the U.S. is 1 to 1.64, according to the Centers for Disease Control and Prevention (CDC). If this ratio is too low, staff can be more likely to suffer burnout or low morale, which can worsen neglectful behavior.
Inadequate training can lead to injury when staff don't know how to properly help residents who are badly disabled or unwilling to comply with requests regarding their care. When employees fail to receive proper training, they can fail to provide the level of care expected by the resident's family and required by law.
Other nursing home residents can also cause injury to nursing home residents or visitors. In these cases, the nursing home can be held responsible for the injuries because they have a duty to maintain a safe environment.
Errors in medication can cause major injuries or even death. If your loved one is hurt by an error in drug dosage or prescription, the nursing home, the prescribing physician, pharmacy, or pharmacist could be held liable.
Unlawful behavior by staff or administration can also cause injury. The Federal Nursing Home Reform Act guarantees nursing home residents multiple rights, including the right to privacy and dignity. If a nursing home or its employees breach those rights, they can be held liable for damages.
Types of Abuse in Nursing Homes
Tragically, there are many types of abuse that nursing home residents can suffer. These include the following:
Physical abuse can include battery, assault, force-feeding, excessive use of restraints, and over-medication.
Emotional abuse includes threats, isolation, insults, manipulation, gaslighting, and other behaviors.
Sexual abuse can be perpetrated by a staff member, another resident, visitor, stranger, or even family member.
Financial abuse can happen when the person in charge of the patient's finances exploits their trusted position to essentially steal from the patient. These can include cashing checks without consent, forcing signatures, tricking a resident into signing a will or other document, and more.
Neglect is sadly quite common. Neglect can include failing to help the resident with their hygiene; failure to provide them with food, water, or shelter; failure to provide proper medical treatment, and failure to acknowledge or repair unsanitary living conditions.
Reporting Elder Abuse
Louisiana has laws in place to protect elderly victims from abuse and compensate for any emotional or physical trauma that they suffer at the hands of a careless or malicious worker. It is crucial to have a basic understanding of Louisiana's nursing home injury laws if you think you could potentially have a case.
Failure to act in accordance with the Abuse and Neglect of Adults Act by not reporting elder abuse and nursing home neglect is a misdemeanor in Louisiana. In addition, the person liable may be fined $500 and face up to six months of jail time. This law applies to family, visitors, and any staff at the assisted living facility. If you suspect a loved one is being neglected or abused in their assisted living facility, report your concerns to Elderly Protective Services as soon as possible.
How Long Do I Have to File a Negligence Claim?
After discovering a sign of abuse and neglect, you will have one year from that date to file a negligence claim. This short time frame does not offer much allowance to sort out matters, so it is imperative to reach out to a lawyer as soon as possible.
What Do I Do If My Loved One Is Being Abused in a Nursing Home?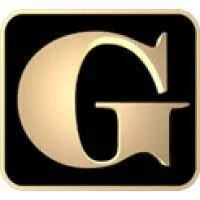 If you suspect your loved one is the victim of abuse at their assisted living facility, call an experienced abuse attorney right away. The Baton Rouge nursing home injury lawyers with Gordon McKernan Injury Attorneys have 679+ years of combined legal experience helping residents of nursing homes and their families hold bad actors accountable for their neglect and abuse. We promise we'll do everything in our power to help you and your family. Give us a call today at 225.888.8888.
Baton Rouge Nursing Home Abuse Lawyer Near Me
888.716.2572
Filing a claim with Gordon Mckernan Injury Attorneys is easy! Simply follow the steps below.
Get Your Free Consultation
Fill out our quick and easy form to find out if your case qualifies. Our consultations are free and confidential, and we are here to help whether you hire us or not! 
An Attorney Will Reach Out
Our team will evaluate your case and decide on the best course of action. One of our lawyers will get back to you promptly and begin the process of winning your case! 
Get Gordon! Get It Done!
Once your case has been evaluated and deemed a good fit for our firm, our team will go to work immediately on gathering evidence, building your case, and getting you the compensation that you deserve.