Nursing Home Neglect & Abuse Lawyer in Zachary
Nursing homes in Louisiana serve a vital role in helping families care for their older or infirm loved ones. Most families only move someone into a nursing home when they're unable to take care of them at home.
As caretakers of the vulnerable, nursing homes and their employees have a solemn responsibility to their patients and their families. Tragically, however, some nursing homes' negligence, indifference, or intentional acts harm their residents.
If you suspect that your loved one is being harmed by their caretakers in a Zachary care facility, contact an injury lawyer at Gordon McKernan Injury Attorneys. We've been helping victims and their families find the compensation they deserve from their abusers for over 30 years. We also offer free consultations, so you have nothing to lose but everything to gain by calling a qualified nursing home abuse lawyer.
Click to Contact Our Nursing Home Neglect Lawyers in Zachary Today
How Gordon McKernan Can Help in Your Nursing Home Abuse Case
Nursing home residents often need help with the most basic of tasks, such as eating, bathing, moving around, and getting dressed. Many times, families are unable to provide this level of care, so they place them in a nursing home to provide professional care.
Unfortunately, some facilities fail to provide an acceptable level of care, either through negligence in hiring and training practices, or through improper oversight that allows patient abuse and neglect. This abuse is tragically common in Louisiana nursing homes and around the country.
If your loved one has been abused at an assisted living facility, you can find those responsible and bring them to justice with help from an elder abuse lawyer with Gordon McKernan Injury Attorneys. Our Zachary personal injury lawyers have 679+ years of combined legal experience in Louisiana, and we understand how emotionally devastated you can be.
That's why we do everything we can to maximize your family's compensation. When you ask us for help, we provide the following services:
Coordinating a full investigation into the abuse to determine the liable party or parties
Determining whether formal complaints or reprimands have been levied, and against which parties (nursing home, caretakers, or other staff)
Working with experts to analyze your loved one's injuries and identify your claim's value
Advising you on hard decisions, including whether to accept a settlement offer
Arguing your case before a judge and jury if a settlement is unable to be reached
Types of Zachary Nursing Home Abuse
Nursing home and other forms of elder abuse fall under one of five main categories:
Physical abuse, which includes physical harm such as punching, kicking, pushing, or restraining a patient too roughly
Emotional or psychological abuse, or insulting, isolating, or threatening to control a patient
Medical malpractice includes prescribing the wrong medication or administering the wrong dose, failing to administer medications, or otherwise failing to medically care for the patient
Abandonment or neglect of a patient, leaving them unsupervised or alone for long periods of time
Sexual abuse of patients
Financial exploitation, which can include forging the patient's signature for purchases, taking out loans in the patient's name, and manipulating the patient into financially benefitting the abuser
How Do I Know If I Need a Nursing Home Abuse Attorney?
It's a nursing home's job to care for their infirm and elderly patients, which makes any malpractice they commit intolerable. If you're worried that your loved one may be experiencing nursing home abuse, it's key to stay aware and observant whenever you visit them. If your loved one is exhibiting any of the following signs, get in touch with a lawyer to discuss your options:
Behavioral changes, or mood changes like a sudden bout of depression or anxiety
Signs of neglect, such as an unkempt living area, or personal dirtiness
Common accidents or unexplained injuries, such as bedsores and bruises
Bruising around the genital area or a venereal disease
Withdrawn behavior
Lost appetite or loss of enjoyment
No one should have to worry about their parents', grandparents', or other family's wellbeing while they're at an assisted living home. If you suspect or notice signs of neglect or abuse, seek legal support immediately. Gordon McKernan Injury Attorneys can help you gather evidence for your claim.
Louisiana Nursing Home Injury Laws
To protect elderly victims from abuse, as well as to compensate them for any emotional or physical trauma they may experience at the hands of a nursing home worker, Louisiana has enacted laws that require reporting of this abuse to the state.
The Abuse and Neglect of Adults Act requires reporting of elder abuse and nursing home neglect, with a misdemeanor charge, $500 fine, and up to six months of jail time as punishment. This law applies to the victim's family, visitors, and all staff at their nursing home. If you suspect your loved one is being neglected or abused, report it to Elderly Protective Services immediately.
Louisiana's laws also stipulate a one-year statute of limitations for filing a negligence claim against the liable parties in civil court. Because of the short time frame, it's of utmost importance to contact a lawyer as soon as you find out about your relative's abuse.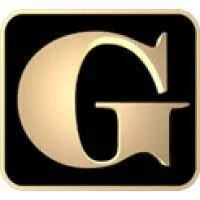 Contact a Zachary Nursing Home Abuse Lawyer
If you think your loved one is suffering nursing home neglect or abuse, call Gordon McKernan Injury Attorneys at 225.888.8888 for a free consultation. Our experienced nursing home abuse lawyers have 679+ years of combined legal experience serving families in Zachary and all over Louisiana, and we're confident that we have the guidance to help you through this tough time. Call us today.
Zachary Nursing Home Neglect & Abuse Lawyer Near Me
225.888.8888
Filing a claim with Gordon Mckernan Injury Attorneys is easy! Simply follow the steps below.
Get Your Free Consultation
Fill out our quick and easy form to find out if your case qualifies. Our consultations are free and confidential, and we are here to help whether you hire us or not! 
An Attorney Will Reach Out
Our team will evaluate your case and decide on the best course of action. One of our lawyers will get back to you promptly and begin the process of winning your case! 
Get Gordon! Get It Done!
Once your case has been evaluated and deemed a good fit for our firm, our team will go to work immediately on gathering evidence, building your case, and getting you the compensation that you deserve.