Tire Blowout Lawyer in Louisiana
One of the most common causes of highway accidents in Louisiana is blown-out tires. Blowouts can happen to anyone, driving any vehicle, at any time—and can cause major accidents, sometimes involving multiple vehicles and thousands in property damage, injuries, and more.
If you or a loved one has been involved in a tire blowout accident, you could be eligible for financial compensation to cover your medical bills, lost wages, property damage, and other costs. Call an experienced traffic accident lawyer in Louisiana today to get started on your case.
Click to contact our Tire Blowout Accident Attorneys Today
What is a Tire Blowout?
Simply put, a blowout occurs when a tire rapidly loses pressure. Blowouts can be explosive due to the speed at which the tire loses pressure, which differentiates them from a flat tire that slowly leaks air over time.
Because of their suddenness and explosive nature, tire blowouts can be extremely dangerous. They contribute to a high number of highway accidents, where the high speed of travel means that a loss of control can lead to a serious crash. In 2019, the National Highway Traffic Safety Administration (NHTSA) reported 612 highway fatalities due to tire failures alone.
While blowouts can occur in any vehicle with a rubber tire, they're particularly common in the heat of summer and on large vehicles carrying heavy loads like 18 wheelers or box trucks.
Causes of Tire Blowouts
Worn or weak tires, as well as heavier-than-average loads and hot weather, can lead to a blowout, but there can be a variety of contributing factors. The NHTSA lists the following as the most common causes of tire blowouts:
Heavy Loads
More weight on a vehicle means more pressure on the tires. That pressure can lead to increased wear on the treads, as well as uneven wear. This uneven increase in pressure can lead to a blowout in the over-weighted tire.
The risks of blowout are behind the weight restrictions in all vehicles, even passenger vehicles. If you've been hit by an overloaded car or truck experiencing a tire blowout, you could seek compensation for their negligence in overloading their vehicle.
High Temperatures
If you've been in Louisiana for any length of time, you know how hot the summers here can be. While the air can be quite hot, the pavement and asphalt of Louisiana's roads and highways get even hotter.
At the height of summer, pavement can reach 140 degrees or even 170 degrees, which softens and weakens the rubber on tires. When that rubber fails to contain the tire's air pressure, it can cause an explosive blowout.
Objects and Road Conditions
Highways are covered with debris that fell loose from traveling vehicles, blew in from the shoulder, loose nails or screw from construction, or even remains of previous accidents. Even without those risks, potholes, uneven lanes, and more can put major strain on your tires.
Any sudden impact or puncture can lead to a blowout. As you drive, keep a lookout for debris and hazardous road conditions and avoid them.
Under-inflated Tires or Worn Tires
Perhaps counterintuitively, tires that don't have enough air in them can more easily blow out than properly-inflated tires. When a tire is under-inflated, the weaker sides of the tire can come closer to, or even rest on, the road surface, leading to greater wear over time. When the sidewalls wear down enough, they can burst.
Luckily, most modern vehicles are equipped with tire pressure sensors that will notify the driver if they're under-inflated. Both commercial and private drivers are responsible for keeping their vehicle's tires properly inflated.
Tire Safety Is Vitally Important
Your tires are the only four points of contact your car has to the road. As such, they are vitally important to your safety while driving, and if you lose one through a blowout your and others' safety will be utterly at risk.
Statistics from the NHTSA throw the importance of maintaining your tires:
One out of every four cars is estimated to have an under-inflated tire
Only 19% of all drivers regularly check and inflate their tires
Tires can lose 1 psi a month, as well as vary by 1 psi for every 10°F of temperature change
As a result of the above, 612 traffic fatalities were tire-related in 2019.
What Do I Do If My Tire Blows out While I'm Driving?
If the worst happens and you have a blowout while driving on the highway, you might be unsure of what to do. Driver inexperience can be the difference between recovering from a blowout and becoming involved in a possibly deadly collision.
While tire failure feels different depending on if it's a front or back tire, the steps for responding safely remain the same:
Don't panic or overreact. Focus on keeping the vehicle in control and balanced.
Hold the steering wheel with both hands.
Maintain speed if you can safely, and slowly ease the accelerator.
Steer in the direction the car should go—usually toward the closest shoulder.
Slow down and pull over as soon as you can safely.
Determining Liability in a Blowout Accident
Like many other traffic accidents, determining who's liable for a blowout wreck can be complex. Generally, if driver negligence caused the blowout, they can be held liable for any damages or injuries resulting from the accident, including
Property damage
Lost income, both while you're recovering and if you're permanently disabled
Past and future medical bills
Your ongoing pain and suffering
and more
Besides the other driver, various other parties could be held at-fault in your blowout accident:
If a tire blowout caused a truck accident, the truck driver, trucking company, or the owner of the cargo could be held liable
If the accident was caused by a pothole or other road issue, the government body in charge of maintaining the road could be found at-fault
The tire manufacturers or tire retailers if they made or sold a defective tire
Regardless of who is responsible for your injuries and other damages, proving the fact in court can be a complicated and drawn-out process.
Louisiana Blowout Lawyers with Gordon McKernan Injury Attorneys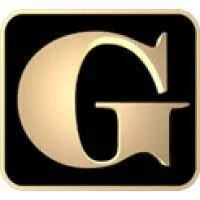 If you've been involved in a blowout accident, you could be in pain, dealing with expensive medical and repair bills, and unsure of where to turn. You need an experienced car accident lawyer to help you hold the people accountable for your injuries to justice.
Gordon McKernan Injury Attorneys has 679+ years of combined legal experience practicing personal injury law in Louisiana, and we've helped thousands of clients win over $2.5 Billion in compensation for their injuries. Call us today at 888.501.7888 for a free consultation about your legal options.
Tire Blowout Accident Lawyer Near Me
888.501.7888
Filing a claim with Gordon Mckernan Injury Attorneys is easy! Simply follow the steps below.
Get Your Free Consultation
Fill out our quick and easy form to find out if your case qualifies. Our consultations are free and confidential, and we are here to help whether you hire us or not! 
An Attorney Will Reach Out
Our team will evaluate your case and decide on the best course of action. One of our lawyers will get back to you promptly and begin the process of winning your case! 
Get Gordon! Get It Done!
Once your case has been evaluated and deemed a good fit for our firm, our team will go to work immediately on gathering evidence, building your case, and getting you the compensation that you deserve.