Houma Wrongful Death Attorney
In the quiet town of Houma, tragedy can strike unexpectedly, leaving families shattered by the wrongful death of a loved one.
When a life is taken due to the negligence of another, seeking justice may be a big part of the healing process. That's where we come in—Gordon Mckernan Injury Attorneys.
Below, you'll find a detailed guide created by a wrongful death lawyer from our law firm. It aims to help you navigate the complexities of a wrongful death case. Equally important, it will give you hope and support during this difficult journey.
We encourage you to continue reading through to the end. If you have any questions, a Houma wrongful death attorney at our firm is on standby, ready to help you.
The Heartache of Wrongful Death
Losing a loved one is a pain that words cannot fully express. When that loss is the result of someone else's wrongdoing, it can intensify the emotions. And leave you grappling with a sense of injustice.
Whether it was a fatal car accident caused by a reckless driver, a tragic workplace incident, or a medical error that claimed a life, understanding your rights is important. Then, taking appropriate legal action can help grant you some peace.
Click to Contact Our Houma Wrongful Death Attorneys Today
Gordon's Houma Wrongful Death Attorneys: A Team That Understands
We recognize that each wrongful death case is unique and requires the utmost sensitivity and compassion. This is why each Houma wrongful death attorney at our firm is committed to providing unwavering support. While also pursuing justice on behalf of grieving families.
So, if you're looking for a Houma wrongful death lawyer, we encourage you to get in touch with us. We understand that your pain is immeasurable. We're here to walk alongside you, guiding you through every step of the legal process.
Investigating a Wrongful Death Case
Investigating a wrongful death case requires much attention to detail and a deep commitment to uncovering the truth. A dedicated Houma wrongful death attorney from our team will leave no stone unturned.
By building a solid foundation of evidence, we can hold the responsible parties accountable for their actions and seek justice on your behalf.
Honoring Their Memory
While no legal action can ever replace the void left by a wrongful death, pursuing a wrongful death claim can provide financial relief. And a sense of closure. Compensation recovered may include:
Reimbursement for medical bills, hospital costs, and any treatment related to the incident.
Funeral and Burial Expenses:
Financial assistance to cover funeral services, burial or cremation, and associated costs.
Compensation for the wages and benefits the deceased would have provided to their family over their lifetime.
Damages are awarded to family members for the loss of emotional support, guidance, and affection.
Recognition of the emotional and mental anguish experienced by the surviving family members.
Time Is of the Essence:
In the state of Louisiana, there's a limited window of time to file a wrongful death claim. Acting promptly is crucial to preserving your rights and securing the evidence necessary to build a strong case.
By reaching out to us as soon as possible, you can take the first step toward justice and begin the process of healing.
Call a Houma Wrongful Death Attorney Today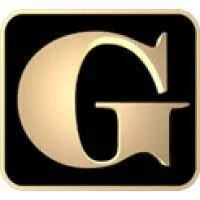 The wrongful death of a loved one leaves an indelible mark on your life. But it doesn't have to define your future. In Houma, we stand ready to fight for your rights. We want to bring peace to your heart and help you find closure through the pursuit of justice. Call a Houma wrongful death attorney today—call Gordon Mckernan Injury Attorneys. Let us be your unwavering ally as you embark on the journey toward healing.
Houma Wrongful Death Attorney Near Me
888.501.7888
Filing a claim with Gordon Mckernan Injury Attorneys is easy! Simply follow the steps below.
Get Your Free Consultation
Fill out our quick and easy form to find out if your case qualifies. Our consultations are free and confidential, and we are here to help whether you hire us or not! 
An Attorney Will Reach Out
Our team will evaluate your case and decide on the best course of action. One of our lawyers will get back to you promptly and begin the process of winning your case! 
Get Gordon! Get It Done!
Once your case has been evaluated and deemed a good fit for our firm, our team will go to work immediately on gathering evidence, building your case, and getting you the compensation that you deserve. 
Frequent Answered Questions