Lake Charles Wrongful Death Attorneys
Losing a family member due to someone else's negligence can be one of the most traumatic experiences you can go through. If this has happened to you, you might be deep in the depths of grief, or you could be angry or confused about how your loved one could be gone.
Not only are you mourning a loss—you also have to plan a funeral and burial, figure out how to pay your loved one's medical bills, and look for their last will and testament. It can be hard to know where to turn, or even what to do, after such a staggering loss.
If you're mourning a wrongful death in your family, know that you're in our prayers in this time of loss. We offer our sincerest condolences during this difficult time in your life. Nothing can cure the pain and anguish of losing a family member, but when you're ready to hold the person or group responsible for your loss accountable, the Lake Charles personal injury lawyers at Gordon McKernan Injury Attorneys are here for you. We can help you find the compensation you need to begin moving on.
What Is a Wrongful Death?
Surviving family members of a victim of another party's neglect can file a wrongful death lawsuit to recoup costs and other damages resulting from their death. The family can also appoint a legal representative to represent the deceased, their estate, and their interests during settlement negotiations and court proceedings.
However, not all accidental deaths qualify for a wrongful death claim. That's a big reason why it's extremely important to hire an experienced Lake Charles wrongful death lawsuit lawyer to work on your claim and advocate on your deceased loved one's behalf.
Click to contact our Lake Charles Wrongful Death Lawyers Today
Who Can File a Lake Charles Wrongful Death Claim?
Louisiana law names a specific set, and a specific order, of family members who are eligible to file a wrongful death claim when someone dies. The following relations apply to both blood and adopted relatives:
The surviving spouse or children of the deceased or
The surviving parents of the deceased, if there are no children or spouse or
The surviving siblings of the deceased, if there are no children, spouse, or parents or
The surviving grandparents of the deceased, if there are no children, spouse, parents, or siblings
The law, Louisiana CC §2315.2, also stipulates a one-year statute of limitations on wrongful death lawsuits. This means that people who attempt to file a wrongful death suit later than a year after the original death will have their case thrown out of court. It's important to file a wrongful death claim, or to call a Lake Charles wrongful death law firm who can help, as soon as possible.
Common Causes of Wrongful Death Claims in Lake Charles
Louisiana defines a wrongful death as a person dying "due to the fault of another." That fault can be the result of wrongdoing, such as a crime, or of negligence. The defendant in a wrongful death case can be an individual or an entity, such as a governmental agency, corporation, or other business. There are many possible causes of wrongful deaths in Lake Charles, including
Car accidents, including those caused by distracted drivers and drunk drivers
Criminal attacks, like shootings, stabbings, muggings, and others
Defective or dangerous products, including pharmaceuticals, car parts, spoiled food, and others
Occupational Accidents
Premises accidents
Some of the most common causes of wrongful death claims in Lake Charles are workplace accidents, which can vary from job to job, depending on the industry. Considering some of the most common jobs in Lake Charles include nurses and other hospital positions, construction workers, plant workers, welders, cashiers, security officers, and other jobs like these, there are many potential accidents that can occur, which could lead to a wrongful death. Some of these accidents and causes include: slip and falls, exposure to dangerous chemicals, defective products, subpar safety measures, criminal activity and more!
If any of these accidents, or a different accident, caused the death of a family member or someone you loved, you deserve compensation for the pain they suffered and for your grieving. Call Gordon McKernan Injury Attorneys in Lake Charles for help today.
Damages Available for the Family of Wrongful Death Victims
In successful wrongful death, and indeed all personal injury cases, damages are awarded in one of three main categories:
Economic damages are those economic costs borne by the family of a wrongful death victim. They can include

Medical bills
Funeral and burial costs
Loss of the future income of the deceased
Loss of medical insurance, retirement benefits, and other monetary benefits of the deceased
Loss of inheritance due to the unforeseen death

Non-economic damages are those which lie outside economic concerns, such as

Pain and suffering or emotional anguish, also known as a survival claim

Loss of consortium and companionship
Loss of life's enjoyment

Finally, in cases of extreme neglect malfeasance, the court may award punitive damages. These damages, though awarded to the plaintiff, are not intended to right their wrongs; rather punitive damages are intended to punish the defendant. This type of damage is fairly rare.
Proving a Wrongful Death Lawsuit in Lake Charles
In order to legally hold liable the person or entity responsible for your loved one's death, and to recover damages from them, you or your lawyer must prove the following to insurance or to court:
You must prove that the death was caused by negligence on the part of the defendant;
You must prove that the defendant owed the victim a duty of care, and that they breached that duty through their action or inaction;
You must prove that the defendant's breach of duty contributed, either in whole or in part, to the victim's death;
You must prove that your loved one's death generated damages, either economic or non-economic.
Each of these points requires strong and convincing evidence. Some of them might require expert witnesses to testify. A wrongful death lawyer in Lake Charles can help you find and call those witnesses, build your case, and prove your loved one's wrongful death claim.
Call a Lake Charles Wrongful Death Attorney Today!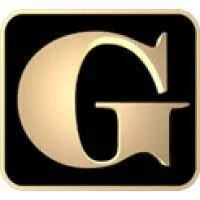 If you're mourning the wrongful death of a family member, you deserve compensation for the pain they suffered and the pain you're currently suffering in their absence. Gordon McKernan Injury Attorneys understand that nothing will bring your loved one back, but we can help you begin to put your life back together with a wrongful death settlement.
Call the Lake Charles wrongful death lawyers at Gordon McKernan Injury Attorneys at 337.888.8888 for a free consultation. An experienced Louisiana wrongful death claim lawyer will listen to what happened, provide consolation, and offer legal advice on your next steps. We treat every one of our clients like family, and you can trust we won't rest until we get you the damages you deserve. If we don't, you won't owe us a dime.
Lake Charles Wrongful Death Lawyer Near Me
888.532.1573
Filing a claim with Gordon Mckernan Injury Attorneys is easy! Simply follow the steps below.
Get Your Free Consultation
Fill out our quick and easy form to find out if your case qualifies. Our consultations are free and confidential, and we are here to help whether you hire us or not! 
An Attorney Will Reach Out
Our team will evaluate your case and decide on the best course of action. One of our lawyers will get back to you promptly and begin the process of winning your case! 
Get Gordon! Get It Done!
Once your case has been evaluated and deemed a good fit for our firm, our team will go to work immediately on gathering evidence, building your case, and getting you the compensation that you deserve.