Trusted Lake Charles Car Accident Attorneys
Situated on the heavily trafficked I-10 and home to such tourist draws as the Mardi Gras museum and the numerous nearby casinos, Lake Charles and the roads around it play host to millions of vehicles each year. While this can be great for the local economy, so many cars will inevitably lead to more car accidents in Louisiana.
In 2021, Calcasieu Parish had the third highest highway fatality rate in the state at 49, just behind Orleans and East Baton Rouge. While this alarming number only covers the worst cases where someone loses their life, even non-fatal car crashes can leave the victims with severe injuries and massive medical bills. 
If you or a loved one have been the victim of a car accident, you need a personal injury attorney in Lake Charles who knows the laws in Louisiana, the insurance companies that operate there, and the court system. At Gordon McKernan Injury Attorneys, we've helped recover over $2.5 Billion in compensation over 679+ years of combined legal experience working with these exact entities. Call us at 337.888.8888 and one of our dedicated team will review your case and give you a free consultation about how best to proceed.
Steps to Take After a Lake Charles Car Accident
A car or truck accident is a chaotic experience that can be over in an instant, but the minutes, hours, and days after can seem to last an eternity. With all the confusion, it is difficult to plan for the future, let alone think about a possible injury claim. But collecting a few key pieces of evidence and taking the proper steps after your car crash can mean all the difference when you and your lawyer sit down to negotiate with the insurance company.
The most important thing to pay attention to is your safety. If you were hit on the highway, like somewhere on I-10, get yourself and your vehicle, if possible, away from the flow of traffic and oncoming motor vehicles. Once you know you are in relatively safe place, your next steps should be to:
Call 911: Yourself or others may need medical assistance, and the police will compile a report which you and your lawyer will need later.
Take photos: Photographic evidence of the circumstances and the subsequent damage, as well as your injuries, can make or break a car accident case, so document everything well.
Collect information: Make sure to get the name, phone number, and address of the other driver and any witnesses, even if the police have already talked to them.
Visit the doctor: Even if you feel like you weren't hurt, visit your doctor for an examination. They may find something you hadn't, and they will properly document the damage to your person, something you must prove in a personal injury claim.
Call a reputable Lake Charles car accident attorney: The most important step you can take after a car crash is to call an injury lawyer who has dealt with car accidents in Lake Charles before. Their experience and knowledge will make the whole process a lot easier.
The effects of a traffic accident can leave you shaken, so having someone who knows what to expect is important. At Gordon MCKernan, we are not just here to win your case, but to help you through a traumatic time and get you back on your feet. If you give our Lake Charles office a call, we'll hear your story and give you our best advice on what your next steps should be.
Click to contact our Lake Charles Car Accident Injury Lawyers Today
Common Types of Injuries from Car Accidents
Despite recent advances in safety technology, a car accident can still cause many types of injury to the human body, ranging from mild to severe, and in the worst cases, death. Every collision happens due to different circumstances, so the effects it can have on those involved will also vary, but some of the most common types of injuries sustained in a car accident include:
However bad your injuries may be, if they are the direct result of the reckless behavior or negligence of another driver, you shouldn't also have to pay for the recovery process. For decades, we have been holding the parties responsible for traffic accidents in Lake Charles accountable, and when it happens to you, we'll do the same. Call us or fill out our online case evaluation form, and see how our law firm can help you today.
Common Causes of Lake Charles Car Accidents
Failure to signal. Tailgating. Speeding. There are seemingly endless ways a motorist can put others in danger, and most of us have seen a lot of them first-hand. No matter how safe a driver you may be, the carelessness of others can sometimes result in an accident anyway. Some of the most common ways that car accidents occur are
Reckless driving, like speeding or cutting others off.
Distracted driving, like texting or eating while driving.
Drowsy driving, or worse, falling asleep at the wheel.
Driving under the influence of drugs or alcohol.
Mechanical failure, like a tire blow-out or stuck gas pedal.
Poor Weather Conditions, which should be accounted for, and extra care taken.
While this is by no means a comprehensive list, it illustrates how many ways an auto accident can happen. Driving defensively is a good practice, but when a collision does occur, the Lake Charles car accident lawyers at Gordon McKernan will be there to help you recover and get the financial help to get back to your life.
What Can I Include in my Car Accident Claim?
The emotional toll an auto accident can take on an individual is often heavy, but the financial costs can be just as bad. Especially if you or a loved one was seriously hurt, or worse died, the monetary costs stemming from the wreck can be into the millions of dollars. When the accident can be proven to be the fault of the other driver, those costs can be included in an injury claim, and if successful, will be paid by the responsible party.
The expenses that can be covered by a personal injury claim fall into two main categories. Economic, or "special" damages, are easy to put a dollar amount to. The other category of non-economic, or "general" damages, pertains to the victim's internal or emotional state. Some examples of both pursuable damages include:
Special Damages:
Medical bills
Therapy bills
Lost wages
Reduced income
Repair bills (through a property damage claim)
General Damages:
Reduced quality of life
Pain and suffering
Loss of consortium with a spouse
During your free case consultation, one of our Lake Charles car accident attorneys will be able to put our years of experience to use and tell you specifically what damages can be included in your claim.
What will a Lake Charles Car Accident Attorney Do for Me?
In short, a car wreck lawyer is there to give you sound legal advice and to be your representative when negotiating a settlement or arguing in court. To do these things effectively, they must first compile evidence, including any photos of the scene and the police and doctor's reports, to paint a picture of what exactly happened during your accident. Then they must prove that your injuries were a result of the car crash itself, and not some other unrelated event.
Throughout the process they will file the correct documents, including the claim itself, with the appropriate institutions. Finally, when it comes time to negotiate or litigate, they will do so on your behalf.
The legal world can be complex and confusing, so it is almost always in your best interest to hire a knowledgeable car accident attorney from Gordon McKernan Injury Attorneys to help guide you through it.
Don't Let a Lake Charles Car Wreck Stop You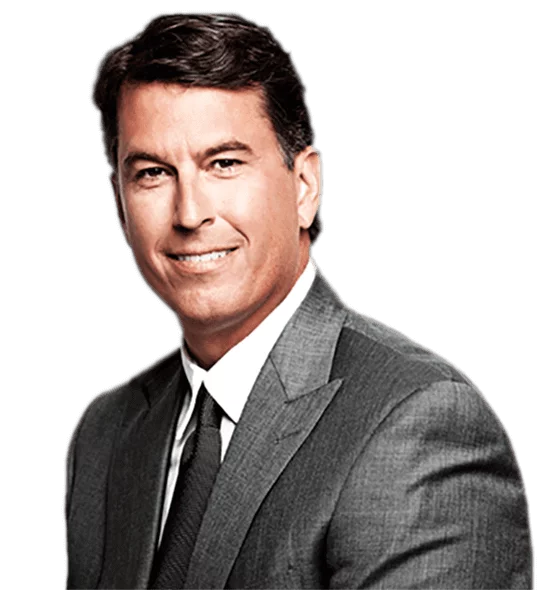 While we can't turn back the clock and undo the trauma that you have endured as a result of your auto accident, our car accident injury lawyers can help ease the aftermath by making sure you receive fair compensation.
If you're hurt in a car wreck, contact Gordon McKernan Injury Attorneys at 337.888.8888, or click the button below to call our Lake Charles office. Our experienced team will work hard to get you the restitution you need to heal. And with the G Guarantee, you can rest easy, because you won't pay a dime unless we win your case. Get Gordon and get it done.
Lake Charles Car Accident Injury Lawyer Near Me
225.351.1718
Filing a claim with Gordon Mckernan Injury Attorneys is easy! Simply follow the steps below.
Get Your Free Consultation
Fill out our quick and easy form to find out if your case qualifies. Our consultations are free and confidential, and we are here to help whether you hire us or not! 
An Attorney Will Reach Out
Our team will evaluate your case and decide on the best course of action. One of our lawyers will get back to you promptly and begin the process of winning your case! 
Get Gordon! Get It Done!
Once your case has been evaluated and deemed a good fit for our firm, our team will go to work immediately on gathering evidence, building your case, and getting you the compensation that you deserve. 
Frequent Answered Questions