Car Accident Lawyer in Lake Charles
At the law firm of Gordon McKernan Injury Attorneys, our Lake Charles car accident lawyers handle personal injury and wrongful death cases for the people of Lake Charles and throughout Louisiana. Over the past three decades, we've built a record of success: we've recovered over $2.5 Billion for our clients in verdicts and settlements. We are committed to our clients' needs and helping their case achieve the best outcome possible.
If you've been involved in a Lake Charles car accident, you might not know where to turn for answers. You need a Louisiana traffic accident injury attorney who'll fight for your rights. We've got the experience and the drive to help you recover your rightful compensation. Give us a call today at 337.888.8888 or fill out our easy-to-use online form for a free legal consultation.
Click to Contact Our Car Accident Injury Lawyers in Lake Charles Today
What Causes Car Accidents in Lake Charles?
In Lake Charles, car accidents are caused by a variety of factors, but nearly all of them involve driver negligence. In 2021, Calcasieu Parish had the third-highest highway fatality rate in the state at 49, just behind Orleans Parish and East Baton Rouge Parish.
Car accidents can result in thousands of dollars of property damage, serious, long-lasting injuries, and even wrongful death. The most common causes of accidents in and around Lake Charles include the following:
Types of Car Accident Cases We Handle
A car accident can come from any direction and, depending on your crash, can cause a variety of different injuries. The following are just a few of the car wreck claims that Gordon McKernan Injury Attorneys can help you with:
You should always drive defensively wherever you drive—that will help you avoid possibly deadly car accidents. If you are involved in a collision, the Lake Charles car accident lawyers with Gordon McKernan Injury Attorneys are here to help you recover the financial help you need to get back to your life.
Dangerous Lake Charles Roads
Some Lake Charles roads are more dangerous than others, whether that's due to increased traffic, unmaintained road surfaces or other infrastructure, or other reasons. As you're driving around or through Lake Charles, be wary when on the following roads and intersections as they have shown to be common areas for accidents:
22nd Street
Enterprise Boulevard
N. Shattuck Street
N. McNeese Road @ Nelson Road
US-190 @ I-210 Ramp
SR-14
SR-3186
SR-1138-2 @ Holly Hill Road
Central Parkway
Lake Charles Car Accident Claims
There are three main types of car accident claims. Depending on the circumstances of your accident, as well as the other party's liability, you could pursue compensation for your damages under negligence, product liability, or wrongful death. No matter the case, we can help you investigate your case and collect the maximum compensation possible.
Negligence
Negligent drivers cause accidents by failing to observe their duty of care to other people on the road. This duty of care involves paying attention while driving, driving defensively, and other behaviors that help everyone stay safe while driving.
Any driver who places the people around them in an unsafe situation is being negligent. The most common negligent cases that we help the victims of include
Drunk drivers
Distracted drivers
Aggressive drivers
Product Liability
Even when everyone is considerate of everyone else on the road, wrecks can still happen due to defective car parts. When basic components, such as seat belts, brakes, or tires, fail, the ensuing wreck can be the fault of the manufacturer or mechanic that installed a faulty part.
If you've been injured because of a defect in the other driver's car or your own, you could be eligible for compensation through a product liability case. These cases can be complicated, so be sure to hire an experienced product liability attorney from Gordon McKernan Injury Attorneys.
Wrongful Death
Tragically, car accidents can claim lives. If you've lost your partner, parent, child, or another family member in a car crash, you may be entitled to compensation through Louisiana's wrongful death laws, which allow victims' families to seek compensation for costs including
Funeral and burial costs
Lost wages from the deceased's inability to work before their death
Medical expenses from before the deceased's death
Loss of consortium
What Can I Include in My Car Accident Claim?
The emotional toll an auto accident can take on an individual is often heavy, but the financial costs can be just as bad. Especially if you or a loved one was seriously hurt, the monetary costs stemming from the wreck can be into the millions of dollars. When the accident can be proven to be the fault of the other driver, those costs can be included in an injury claim, and if successful, will be paid by the responsible party.
The expenses that can be covered by a personal injury claim fall into two main categories. Economic, or special damages, are easy to put a dollar amount to. The other category of non-economic, or general damages, pertains to the victim's internal or emotional state.
Special damages can include
Medical bills
Therapy bills
Lost wages
Reduced income
Repair bills (through a property damage claim)
General damages can include
Reduced quality of life
Loss of consortium with a spouse
The damages you can claim depend on the particulars of your accident. During your free case consultation, one of our Lake Charles auto accident attorneys will help you determine which damages apply in your case.
How Do the Courts Determine Liability After a Lake Charles Car Accident?
Louisiana courts determine liability in car accident cases with a legal doctrine called pure comparative negligence: more than one party can be found liable for a collision, in which case each party must pay a share of the damages based on that liability.
Applying the concept of pure comparative negligence to your case means the following:
Multiple parties could owe you compensation for your losses:

Other drivers or their passengers
If the other driver was on the clock, their employer
Government entities that fail to maintain safe infrastructure
Car manufacturers or auto repair shops

Even if you're found partially liable for the accident, you could still be awarded a portion of your sought damages. For example, if you're found to be 40% liable in an accident costing you $10,000, you could still be awarded $6,000.
The more parties involved in a suit, the more complicated your case will be. That's why it's vitally important you hire a competent car accident lawyer in Lake Charles as soon as possible.
Don't Let a Lake Charles Car Wreck Stop You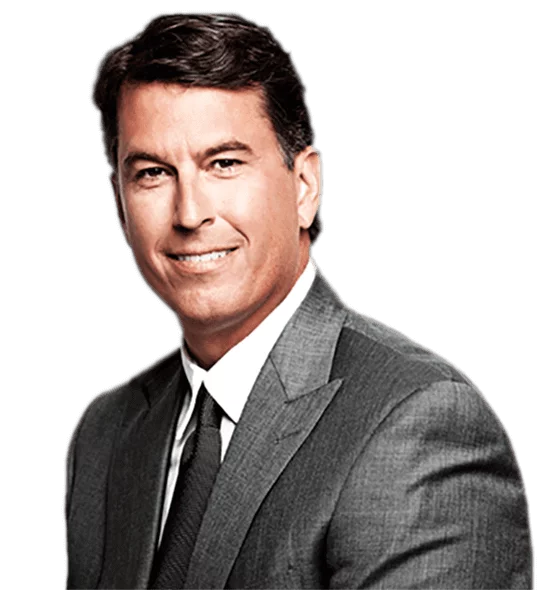 While we can't turn back the clock and undo the trauma that you have endured as a result of your auto accident, our car accident injury lawyers can help ease the aftermath by making sure you receive fair compensation.
If you're hurt in a car wreck, contact Gordon McKernan Injury Attorneys at 337.888.8888 or click the button below to call our Lake Charles office. Our experienced team will work hard to get you the restitution you need to heal. And with the G Guarantee, you won't pay a dime unless we win your case.
Lake Charles Car Accident Injury Lawyer Near Me
337.888.8888
Filing a claim with Gordon Mckernan Injury Attorneys is easy! Simply follow the steps below.
Get Your Free Consultation
Fill out our quick and easy form to find out if your case qualifies. Our consultations are free and confidential, and we are here to help whether you hire us or not! 
An Attorney Will Reach Out
Our team will evaluate your case and decide on the best course of action. One of our lawyers will get back to you promptly and begin the process of winning your case! 
Get Gordon! Get It Done!
Once your case has been evaluated and deemed a good fit for our firm, our team will go to work immediately on gathering evidence, building your case, and getting you the compensation that you deserve. 
Frequent Answered Questions