Construction Accident Lawyer in Baton Rouge
Since Louisiana is a booming state, it's easy to understand why Baton Rouge is known to have so many construction sites. However, construction sites that stay busy have dangers that could cause serious injuries to both workers and tourists.
Have you ever been hurt on a construction site? Are you stuck as to what to do next? Allow the Baton Rouge personal injury attorneys at Gordon McKernan Injury Attorneys to assess your case and get you the compensation you deserve!
Click to Contact Our Baton Rouge Construction Accident Lawyers Today
Common Louisiana Construction Site Injuries
Construction site injuries can be catastrophic, resulting in lifelong consequences for the victims. Due to the multitude of hazards present on construction sites, injuries can range from a traumatic brain injury caused by falling objects or falls from heights to spinal cord injuries, amputations, broken bones, chemical and electrical burns, and even wrongful death.
These injuries can hinder the victim's ability to perform their usual work tasks, including managing tasks on a construction site. If you have suffered construction site injuries, it's essential to consult with a construction accident lawyer to understand how the extent of your injuries may affect your claim.
Compensation After a Construction Accident: What to Expect
Construction site injuries can leave you with substantial bills. Worse, you may not have the ability to return to work after your accident. Your Louisiana construction accident claim can help you gain funds to pay for certain bills, including
Funds to help pay your medical
Compensation for lost wages
Payment for pain and suffering
We also encourage you to talk to us about any specific losses related to your injuries, such as lost enjoyment of life, lost ability to participate in specific activities with loved ones, or missed opportunities. In some cases, these losses can increase the compensation you receive.
What Should I Do After a Baton Rouge Construction Site Injury?
If you're involved in a construction site accident, it's crucial to report your injuries to the appropriate person immediately, unless you require immediate medical attention. As a worker, inform your employer of your injuries and follow your company's required steps to file for workers' compensation if necessary.
Even if you believe that you did not suffer significant injuries, a blow to the head or falling from any height can cause concealed injuries that may manifest later. Seeking medical attention will also provide evidence of when your injuries occurred, which can be crucial in your Louisiana construction accident case.
In addition, it's advisable to contact a lawyer for construction injury asap after your accident. Our Baton Rouge construction accident lawyers offer a free initial consultation to help you understand your legal rights. They can also provide an assessment of the compensation you may receive, enabling you to make informed decisions about settlement offers or additional compensation.
How Do I File a Wrongful Death Claim in Baton Rouge?
First: Filing a wrongful death lawsuit in Baton Rouge can only be carried out by certain survivors of the train accident victim.
All of the above relations also include those relations by adoption. The survivors of the victim who are able to file a claim are:
The surviving spouse and/or children of the deceased or
If both spouse and children are dead, the surviving parents of the deceased or
If the spouse, children, and parents are dead, the surviving siblings of the deceased or
If the spouse, children, parents, and siblings are deceased, the surviving grandparents of the deceased
Next: You must contact an attorney to file this claim within 1 year of the train accident because Baton Rouge follows a 1-year statute of limitations. This means your lawyer has 1 year to bring a wrongful death claim to the court.
Last: Call our Baton Rouge Wrongful Death Attorneys to understand your legal options and receive the advocacy you deserve.
Construction Accident Lawyer Near Me: Get Gordon!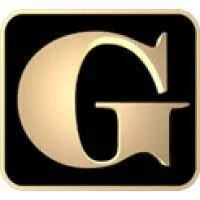 If you were seriously hurt in a construction accident, a construction accident law firm could help you better understand your legal options and let you know how much compensation you're entitled to. Call our construction accident attorneys at 225.888.8888 or email us a private message through our contact page to schedule your FREE consultation. We promise you won't owe us a dime unless we win your case—that's our G Guarantee!
Baton Rouge Construction Accident Lawyer Near Me
225.888.8888
Filing a claim with Gordon Mckernan Injury Attorneys is easy! Simply follow the steps below.
Get Your Free Consultation
Fill out our quick and easy form to find out if your case qualifies. Our consultations are free and confidential, and we are here to help whether you hire us or not! 
An Attorney Will Reach Out
Our team will evaluate your case and decide on the best course of action. One of our lawyers will get back to you promptly and begin the process of winning your case! 
Get Gordon! Get It Done!
Once your case has been evaluated and deemed a good fit for our firm, our team will go to work immediately on gathering evidence, building your case, and getting you the compensation that you deserve.