Workers' Compensation Lawyer in Baton Rouge
If you've been hurt at work, you understand just how devastating those injuries can be. Workplace accidents can result in major injuries and disability, both of which can have a major impact on the victim's life.
Any work-related injury can have long-term financial and emotional effects on victims and their families. Even the most minor injuries sustained on the job can result in expensive medical bills, lost work, lost income, and chronic pain. If you're dealing with the fallout from a workplace injury, call the Baton Rouge workers' compensation lawyers at Gordon McKernan Injury Attorneys for help.
Click to contact our Workers' Comp Lawyers in Baton Rouge Today
Proven Results of Our Baton Rouge Workers Comp Lawyers
With a remarkable track record of achieving over $2.5 Billion in total recoveries, our team at Gordon McKernan Injury Attorneys are experts in Louisiana law and know the ins and outs of workman's compensation. Having an impressive tally of 200+ Personal Injury Million+ verdicts and settlements in personal injury cases, we work hard to deliver justice for all of our clients in Baton Rouge. What sets us apart is our unparalleled expert knowledge, with 679+ years of combined legal experience. When you choose us, you're not only backed by our G Guarantee but also by the legacy of excellence represented by Gordon McKernan Injury Attorneys.
Common Types of Workers' Compensation Claims in Baton Rouge
Because the Baton Rouge area depends heavily on industrial workers to drive the economy, many workers' comp claims in East Baton Rouge Parish and the surrounding areas are from industrial work. Plant workers, chemical workers, and refinery workers are more likely than workers in most other industries to become injured on the job due to the dangerous nature of their work.
Even though these jobs come with known safety risks, the workers' compensation system is in place for those and other workers whose income will be disrupted when they're injured on the job. In Baton Rouge, the following injuries are, sadly, fairly common:
What Workers' Comp Coverage Am I Eligible For?
In Louisiana, the law allows for four types of workers' compensation, depending on the severity of your injuries:
Temporary total disability coverage is for injuries that leave you completely unable to work during your recovery. You could be eligible for these if you receive special certification from your doctor attesting to the fact that you are unable to work.
Temporary partial disability coverage applies to injuries that inhibit you from performing certain job tasks, such as lifting heavy objects, operating some machinery, and the like. If you're still able to work at a reduced capacity, TPD can help cover the discrepancy in your pay.
Permanent partial disability benefits can help cover costs related to the permanent effects of your accident. In addition, depending on your situation you could be eligible for additional compensation above the physical impairment caused by your work-related injury.
Total and permanent disability benefits can help cover costs associated with the permanent effects of your injury, including assistive equipment, surgeries, therapy, and other costs. If you've suffered an injury that results in a disability preventing you from working again, you could qualify for TBD coverage.
Know Your Entitlements: Baton Rouge Worker Compensation Benefits
Medical Benefits After an On-the-job Injury
Employers are required to provide their employees with medical care for any injuries that employees suffer while on the job. Generally speaking, if you're injured you'll be able to choose your own doctor or specialist to diagnose and treat your injuries. Your employer also has the right to choose a different doctor for a second opinion.
When you need medical care after a job injury, you don't have time to waste waiting for insurance, your employer, and all the other parties involved to get you the compensation you need to survive.
An experienced Baton Rouge workers' compensation lawyer can help you get the medical care you need by communicating with your insurance provider, employer, and doctor to ensure you're receiving proper treatment. The Baton Rouge workers comp lawyers with Gordon McKernan Injury Attorneys also ensure that approvals for the procedures you need are approved in a timely manner.
Vocational Retraining After a Work Injury
If you're unwilling to perform your usual work duties as a result of your work-related injury, you could be eligible for job re-training and assistance. This assistance can help you find other employment opportunities within the parameters of your capabilities and limitations as specified by your doctor.
Additionally, a skilled Baton Rouge workers' compensation lawyer can help ensure that you're not sent back into the workplace before you receive a medical release to return to work and are able to fully recover from your injuries.
Baton Rouge Worker Compensation Claims: Steps to Take for a Fair Resolution
If you have been injured on the job in Baton Rouge, it's important to take certain steps to ensure that you achieve a fair resolution for your worker compensation claim. Follow these steps to protect your rights and maximize your chances of obtaining the compensation you deserve.
Seek medical attention: Your health should be your top priority. Seek immediate medical attention for your injuries, even if they seem minor at first. Not only will this ensure that you receive proper treatment, but it will also create a record of your injuries, which will be crucial for your claim.
Notify your employer: Inform your employer about the accident as soon as possible. Provide them with written notice, detailing the date, time, and circumstances of the incident. Failure to notify your employer within a certain timeframe may result in the denial of your claim.
Gather evidence: Collect evidence to support your claim. This may include photographs of the accident scene, statements from witnesses, surveillance footage, and any other relevant documentation. These pieces of evidence can strengthen your case and prove that your injury was work-related.
File a claim: Submit a formal worker compensation claim to your employer's insurance company. The claim should include details of your injuries, medical expenses incurred, and any wages lost due to the injury. Be sure to adhere to any deadlines to avoid potential issues with your claim.
Consider legal representation: If you encounter any obstacles during the claims process or if your claim is denied, it may be beneficial to seek legal representation from experienced Baton Rouge workers' comp lawyers. They can navigate the complex legal process, negotiate with insurance companies, and fight for your rights.
Remember to act promptly and diligently when pursuing your worker compensation claim. By following these steps and seeking appropriate legal help if necessary, you can increase your chances of achieving a fair resolution for your injuries and obtaining the compensation you are entitled to.
Baton Rouge Worker Comp Laws: Important Regulations to Be Aware Of
It is important to be aware of the Statutes of Limitations on Workers' Compensation in Louisiana. According to the Louisiana Legislature website, injured workers must notify their employer of the injury within 30 days and file a claim within one year from the date of the accident or injury. Failure to adhere to these time limits may result in the denial of benefits.
Workers' compensation laws also cover disability benefits for employees who suffer temporary or permanent disabilities as a result of their work-related injury. Additionally, death benefits may be available to eligible dependents in the unfortunate event of a fatal workplace incident.
If you have been injured at work, it is essential to consult an experienced Baton Rouge worker's compensation attorney who can guide you through the legal process. They can help you understand your rights, navigate the complexities of the compensation laws, and ensure you receive the benefits you are entitled to under Baton Rouge worker comp laws.
A Baton Rouge Workers' Comp Lawyer Can Help You Get the Compensation You Deserve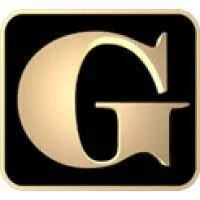 After you've been injured at work, no matter how minor that injury may seem, notify your employer immediately. You'll have a limited amount of time after the injury to make a claim, so file a report and see a medical professional as soon as possible. 
If you've been injured while on the job, the team of personal injury lawyers at Gordon McKernan Injury Attorneys is here for you. Call our Baton Rouge law firm today at 888.616.2068 to schedule a free legal consultation with one of our experienced Baton Rouge workers' comp attorneys.
Baton Rouge Workers' Compensation Lawyer Near Me
888.616.2068
Filing a claim with Gordon Mckernan Injury Attorneys is easy! Simply follow the steps below.
Get Your Free Consultation
Fill out our quick and easy form to find out if your case qualifies. Our consultations are free and confidential, and we are here to help whether you hire us or not! 
An Attorney Will Reach Out
Our team will evaluate your case and decide on the best course of action. One of our lawyers will get back to you promptly and begin the process of winning your case! 
Get Gordon! Get It Done!
Once your case has been evaluated and deemed a good fit for our firm, our team will go to work immediately on gathering evidence, building your case, and getting you the compensation that you deserve. 
Frequent Answered Questions