Scarring and Disfigurement Lawyer in Louisiana
An accident can leave you in debilitating physical pain, emotional turmoil, and dire financial straits. On top of that, many victims of personal injuries suffer permanent scarring and disfigurement that will impact the rest of their lives. If someone else has caused your disfigurement due to their recklessness or negligence, you could be entitled to financial compensation for your injuries and ongoing costs of treatment.
What Is Disfigurement?
Lasting, permanent damage to the body is called disfigurement. This classification includes scarring from burns, cuts, and scrapes; injuries resulting in limb amputation; animal bites; and more.
In many cases, the extreme physical damage of disfigurement can carry over into psychological trauma as well. For this reason, many disfigurement cases will seek compensation for both the physical and mental costs of the victim's injury.
Click to Contact Our Louisiana Scarring & Disfigurement Lawyers Today
Causes of Disfigurement
Nearly any accident can lead to disfigurement, especially if it's traumatic. Traumatic accidents lead to thousands of disfiguring injuries every year. Some of the most common disfiguring accidents include the following:
Types of Scars
Depending on the severity of your personal injury, you might suffer multiple types of scars. The type of scar you have, as well as the type of injury you suffered, will determine what treatment options are available.
Contracture Scars
Also known as post-burn scars, contracture scars result from burn injuries. Burn injuries can be relatively minor and affect only the surface of the skin, or they can be severe and penetrate to the bone, impairing muscle and nerve function.
Contracture scars are caused by the skin tightening as it heals after a burn. Treatment can include anything from ointments and physical therapy, to reconstructive surgery.
Keloid Scars
When the body produces an excess of collagen during the healing process, it can form raised, "puffy" keloid scars. The abnormal thickness of keloid scars is what gives them this appearance, and in fact are considered benign skin tumors.
Usually, keloid scars are merely unsightly, but they can get worse and hamper your skin's flexibility if left untreated. Treatment ranges from ointments and other topical applications to surgery.
Hypertrophic Scars
Similar to keloid scars, hypertrophic scars are caused by excess collagen. These scars are most common where the skin is tight or over muscle, such as on the upper back, shoulder, and chest.
Hypertrophic scars form when there is an infection in the wound as it's healing. They can usually be reduced with steroid injections or silicone sheets, or prevented by keeping the wound clean as it heals.
Emotional Effects of Scarring
Even if a victim's scar is unnoticeable due to its size or location, it can still be a traumatic reminder of the victim's injury. Scars can cause injury victims to relive their trauma over and over, triggering helplessness and fear.
If the scarring is noticeable, and especially if it's on the face, studies have shown that the victim's social life can be impacted. People tend to be more trusting of people without facial disfigurement, which can lead to decreased opportunities in obtaining jobs, keeping friends, and moving up in the world.
Possible Damages of a Disfiguring Injury
The disfigurement lawyers with Gordon McKernan Injury Attorneys understand just how devastating scars and disfigurement can be, not only physically but mentally and socially. Victims of scarring can find themselves treated differently, passed up for promotions, and suffering body dysmorphia and other self-image issues. These profound psychological effects, along with the physical pain and possible disability scarring can cause, generate damages that the victim can seek compensation for in court.
How to File a Disfigurement Claim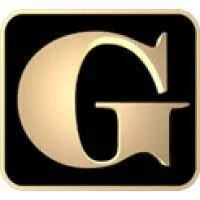 If you've suffered scarring or disfigurement after an accident, make sure it's mentioned by your doctor in your medical records. They should also note whether the effect is permanent or residual, and whether your scarring has any effect on your mobility. These notes will serve as important evidence in your claim. You should also document any doctors you've already seen about removing or otherwise treating the scar.
Finally, call Gordon McKernan Injury Attorneys at 888.501.7888 for a free legal consultation about your disfigurement case. We're a Louisiana law firm with 679+ years of combined legal experience helping victims of disfiguring accidents. We know what it takes to get the compensation you deserve for your injuries, and we'll fight for you to make sure you receive what you're owed.
Scarring & Disfigurement Lawyer Near Me
888.501.7888
Filing a claim with Gordon Mckernan Injury Attorneys is easy! Simply follow the steps below.
Get Your Free Consultation
Fill out our quick and easy form to find out if your case qualifies. Our consultations are free and confidential, and we are here to help whether you hire us or not! 
An Attorney Will Reach Out
Our team will evaluate your case and decide on the best course of action. One of our lawyers will get back to you promptly and begin the process of winning your case! 
Get Gordon! Get It Done!
Once your case has been evaluated and deemed a good fit for our firm, our team will go to work immediately on gathering evidence, building your case, and getting you the compensation that you deserve.