Catastrophic Injury Lawyer in Louisiana
In an instant, a serious personal injury can result in paralysis, loss of brain function or bodily control, and disfigurement. In addition, these injuries can cause psychological trauma like post-traumatic stress disorder (PTSD) and post-concussive syndrome. Surviving victims of catastrophic injuries often require long-term, expensive treatments, including hospital stays, surgeries, medication, and in-home care. Finally, catastrophic injuries can leave the victim without the ability to work or support their families.
Catastrophic injuries can threaten victims and their families with financial instability and other issues. When those injuries were caused by another party's negligence or recklessness, you need an experienced attorney to ensure you get the treatment, care, and financial compensation you need.
The catastrophic injury lawyers at Gordon McKernan Injury Attorneys are here to help Louisiana accident victims recover needed compensation from the parties responsible for their injuries. If you or a loved one has been seriously injured because of someone else, reach out to us for a free consultation today.
Click to Contact Our Catastrophic Injury Lawyers Today
What Is A Catastrophic Injury?
The state of Louisiana does not explicitly define catastrophic injury under the area of personal injury law. Instead, the term "catastrophic injury" generally refers to any serious injury that either affects vital parts of the body—for example, the brain, neck, or spinal cord—or that results in long-term physical disability. In short, a catastrophic injury is any which permanently impacts the victim's life.
Examples of injuries that have been classed as "catastrophic" include:
Brain injuries resulting from trauma to the skull or brain. These can lead to impairment of motor skills, memory loss, difficulty thinking or concentrating, headaches, and other major, long-term symptoms. These can also be called traumatic brain injuries (TBIs).
Spinal cord injuries can result in multiple forms of paralysis including muscle weakness or numbness (paresis), partial paralysis (paraplegia), total paralysis (quadriplegia), or other devastating complications. Tragically, these are often permanent—but with medical intervention, survivors might be able to regain partial or full function.
Amputation—or losing one or more limbs—is more common in serious accidents, especially traffic and industrial accidents. Sometimes a limb must be amputated after such an accident in order to save the victim's life, though their life will never be the same afterward.
Internal injuries to organs or other deep tissue can require transplants or result in permanent loss of the injured organ.
Severe burns can happen in industrial or traffic accidents when fuel ignites or electricity arcs. Serious burns can be incredibly painful and permanently disfiguring, and can require multiple surgeries and therapy. Burn victims are also at a higher risk of infection than many other injury victims.
Causes of Catastrophic Personal Injuries
When catastrophic injuries are the result of someone else's negligence, they tend to occur in accidents or as the result of unsafe conditions. All of the following are common causes of catastrophic injury claims:
Traffic accidents, especially car accidents, truck accidents, bus crashes, and motorcycle accidents
Dangerous premises, such as unsafe walkways or malfunctioning banisters, can lead to slip and fall accidents
Dangerous products are those with defects in their manufacturing or design, or those with improper packaging or inadequate warnings. They can lead to a product liability claim when someone is hurt by the product.
Work accidents, including failures in training, management, and adherence to safety protocols, can lead to dozens of catastrophic injuries, especially in industrial settings.
Assault, sexual assault, murder, and related crimes are punishable by the state, but victims or their families can also seek remuneration under personal injury law.
Aviation crashes are usually related to defects in parts and it's almost always recommended to get a Louisiana aviation accident attorney involved.
Damages in a Catastrophic Injury Case
In catastrophic injury cases, as in any personal injury case, victims may be entitled to three basic categories of damages:
Economic damages, or general damages, are those that can be easily calculated from receipts and other paperwork. Economic damages can cover the costs of treatment, lost wages, and other expenses. In catastrophic injury claims, experts estimate the total cost over the rest of the victim's life.
Non-economic damages, or special damages, are the costs of the victim's pain and suffering, the loss of their full enjoyment of life, emotional distress, and others. These costs are harder to calculate, so we'll enlist medical, psychological, and economic experts to determine the damages to seek.
Punitive damages are rarely awarded in extreme cases of neglect and wrongdoing. Whereas general and special damages serve to reimburse the plaintiff for their losses, punitive damages exist to punish the defendant and prevent them from repeating their actions.
How to File a Wrongful Death Claim: What You Need to Know
In reality, catastrophic injuries can, unfortunately, result in wrongful death. A wrongful death occurs when a person's death is directly brought on by the wrongdoing or negligence of another person or establishment.
The actions listed below should be taken if a loved one you care about has passed away due to catastrophic injuries (All of the below relations also include those relations by adoption).
First things first: It's very important to remember that a wrongful death lawsuit in Louisiana can only be carried out by certain survivors of the car accident victim. The survivors of the victim who can file a claim are:
The surviving spouse and/or children of the deceased or
If both spouse and children are dead, the surviving parents of the deceased or
If the spouse, children, and parents are dead, the surviving siblings of the deceased or
If the spouse, children, parents, and siblings are deceased, the surviving grandparents of the deceased
Then: Don't let it slip your mind, remember you need to get with an attorney to file this claim within 1 year of the motorcycle accident because Louisiana abides by a 1-year statute of limitations. Last but not least: Get in touch with our Louisiana Wrongful Death Attorneys to familiarize yourself with your legal options and get the help you rightfully deserve and need.
Call Gordon McKernan for Dedicated Representation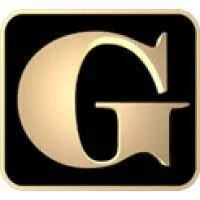 If you or a loved one has suffered a catastrophic injury because of someone else's negligence or wrongdoing, you could be entitled to financial compensation. The catastrophic injury lawyers at Gordon McKernan Injury Attorneys have 679+ years of combined legal experience helping injured people in Louisiana find healing, and we can help you too.
Give us a call at 888.501.7888 for a free consultation about your case. One of our dedicated catastrophic injury attorneys will listen to your story, provide legal advice, and get started on your claim right away.
Louisiana Catastrophic Injury Lawyer Near Me
888.501.7888