Hammond Wrongful Death Lawyers
If you've lost a family member or loved one in a Hammond accident, injury, or illness, you might be feeling the depths of grief. You have our sincerest condolences during this difficult time—know that your family is in our prayers for your unfathomable loss.
Wrongful death accidents can come about unexpectedly, and in their wake leave surviving family and friends stunned and grieving, with little idea as to the legal recourse they can seek. Aside from planning a funeral and burial, there can be questions about executing the deceased's will, or they may not have left one. These trying times can tax anyone, and if you find yourself in this situation, you might not know where to turn.
If your loved one's death was caused by negligence or carelessness, you might also be angry, frustrated, and confused. Nothing can take away the pain and anguish of losing a family member, but when you're ready to hold those responsible accountable for their actions, Gordon McKernan's personal injury lawyers in Hammond are here for you. Until then, you have our deepest sympathy and condolences.
A Wrongful Death Lawsuit May Help You Heal
After someone dies due to someone else's neglect, carelessness, or violent act, surviving family members can file a wrongful death suit to seek justice on their behalf. To represent the estate of the deceased and their interests, the family can appoint a legal representative in the proceedings.
However, it's important to know that not all accidental deaths qualify for a wrongful death claim. It's vitally important to hire an experienced Hammond wrongful death lawyer to take on your claim and advocate on your loved one's behalf.
Click to contact our Hammond Wrongful Death Lawyers Today
Filing a Wrongful Death Claim in Hammond
Not just anyone can file a wrongful death claim in Louisiana—CC §2315.2 specifies a specific set of family members, in a specific order, who are eligible to recover damages from a wrongful death (these relationships apply to both blood and adoptive relations):
The surviving children or spouse of the deceased or
The surviving parents of the deceased, if there are no spouse or children or
The surviving siblings of the deceased, if there are no spouse, children, or parents or
The surviving grandparents of the deceased, if there are no spouse, children, parents, or siblings
In addition, the law defines a one-year statute of limitations, or time limit, on bringing a wrongful death lawsuit. While the right of action, or the right to bring the suit, is heritable, the statute of limitations remains the same. This means that, if your son died in a wrongful death accident, you'll have one year from the day of his death to file suit—but only if he doesn't have a surviving spouse or children.
What Causes Wrongful Death in Hammond, Louisiana?
Wrongful death is defined as someone dying "due to the fault of another," either through negligence or wrongdoing, including a crime. The "another" in that definition can be a person, or it can be an entity like a corporation, government agency, or small business. Common causes of wrongful death in Hammond include
Car accidents, including drunk driving and distracted driving accidents—especially on Hammond Highway and I-12. These are two of the most dangerous highways in the area, and even in the state.
Accidents occurring due to the use of defective or dangerous products, including pharmaceuticals, car parts, spoiled food, and others
Occupational hazards, including from the following common Hammond jobs:

Industrial plant workers face a variety of dangers at work
Warehouse workers can be more at-risk for slips and falls and defective machinery
Nurses and other healthcare workers can contract infections easily due to their work environment
Maintenance and repair workers are susceptible to electrocution, cuts, and more
Construction workers face a multitude of dangers in their line of work that can lead to death
Police officers, security workers, and firefighters have dangerous jobs by nature, so they are at greater risk of injury at work

Premises accidents
Criminal attacks, like shootings, stabbings, muggings, and others
Sadly, wrongful deaths are all too common: over 130,000 people die of preventable deaths every year in the United States. If your loved one was killed by someone else's carelessness, you deserve remuneration for your pain.
What Damages Should I Seek After a Wrongful Death in My Family?
Plaintiffs in wrongful death cases are generally eligible for three types of damages, each intended for a specific purpose.
Economic damages refer to the monetary costs borne by the family after someone's death, including

Medical bills
Funeral costs
Loss of the deceased's future income
Loss of medical insurance, retirement, or other benefits the deceased would have provided
Loss of an inheritance, due to the unforeseeable death

Non-economic damages refer to damages that are outside of economic concerns, or are considered priceless. These include

Pain, suffering, and emotional anguish, also known as a survival claim
Loss of companionship and consortium with the deceased
Loss of the enjoyment of life

Finally, punitive damages are rarely-awarded, generally only in cases of extreme neglect or wrong-doing. Whereas the other two classes of damages exist to compensate the plaintiff for losses, punitive damages intend to punish the defendant and deter them from such neglectful behavior in the future.
How to Prove a Wrongful Death Lawsuit
In order to prove the person or entity responsible for your loved one's death is legally liable and owes damages, you and your lawyer must prove four separate points to the insurance company, judge, or jury:
First, you must prove that your relative's death was caused by the defendant's negligence, either through carelessness or recklessness, either in whole or in part.
You must also prove that the defendant

owed the victim a duty of care, and that
the defendant breached that duty in their actions.

You must also prove that the defendant's breach of duty contributed, either in whole or in part, to the victim's death.
Finally, you must prove that the death of your loved one generated damages, which include the damages listed above.
Proving each of these points requires strong and convincing evidence in court. Some of them might require expert witness testimony. A Hammond wrongful death lawyer can help you find and call those witnesses, build your case, and prove your wrongful death claim.
When Should I Call a Hammond Wrongful Death Attorney?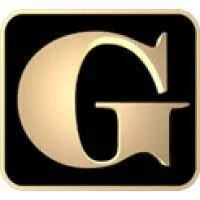 If your family member has been killed in an accident, you deserve answers: for how their death occurred, who's at fault, and how to account for your grief, frustration, and anger. Gordon McKernan Injury Attorneys understand that no amount of money can bring your loved one back, but you can start to put your life back together after their loss with a wrongful death settlement.
Call the Louisiana wrongful death lawyers with Gordon McKernan Injury Attorneys in Hammond today at 985.888.8888 if you're mourning a wrongful death. We offer free consultations and provide advice and consolation to our clients. We treat our clients like family, so you can trust that we won't rest until we get you the damages you deserve—and if we don't, you won't owe us a dime.
Hammond Wrongful Death Lawyer Near Me
888.271.3687
Filing a claim with Gordon Mckernan Injury Attorneys is easy! Simply follow the steps below.
Get Your Free Consultation
Fill out our quick and easy form to find out if your case qualifies. Our consultations are free and confidential, and we are here to help whether you hire us or not! 
An Attorney Will Reach Out
Our team will evaluate your case and decide on the best course of action. One of our lawyers will get back to you promptly and begin the process of winning your case! 
Get Gordon! Get It Done!
Once your case has been evaluated and deemed a good fit for our firm, our team will go to work immediately on gathering evidence, building your case, and getting you the compensation that you deserve.