Zachary Wrongful Death Lawyers
Losing a family member in an accident in Zachary is one of the most difficult things you can experience. If their death was caused by someone else, either through an unsafe work environment, a car crash or truck wreck, or in another way, it can be hard to know how to move on. If you're in the midst of grief from the wrongful death of a family member, you have our sincerest condolences in this difficult time.
Wrongful death accidents are nearly always unexpected, and they leave surviving family and friends stunned, grieving, and possibly even angry in their wake. You'll have to plan your loved one's funeral and burial, find their will and have it executed, or figure out their estate if they haven't left one. These ordeals can be taxing for anyone—and if you also need to bring the person responsible for their death to account, you might not know where to turn.
Nothing can take away the pain and emotional anguish of losing a loved one, but when you're ready to hold the other party accountable, the Zachary personal injury lawyers at Gordon McKernan Injury Attorneys are here for you. Until that time, know that you have our deepest sympathy.
What Causes Wrongful Death?
Nearly every personal injury accident has the potential to become a wrongful death. In the wrongful death victim's absence, it's up to their family to collect the compensation they would've been owed had they survived.
While every accident can cause a wrongful death, some are more deadly than others. In Zachary, the most common wrongful death accidents include car wrecks, truck accidents, and workplace accidents.
Fatal Accidents at Work
Sadly, one of the most common causes of wrongful death is work accidents. If your loved one was killed while working at the Georgia-Pacific or Exxon-Mobil industrial plants, or if they died as a result of an infection from a patient at Lane Regional Medical Center, it can be hard to know how to find justice. Of course, all jobs have risks associated with them—but that's why employers are required to carry workers' compensation insurance and have safeguards in place to keep their employees safe. If you think your family member's death was caused by negligence at their workplace, give Gordon McKernan Injury Attorneys a call.
Other Wrongful Death Causes
Louisiana law defines wrongful death as a death "due to the fault of another," either through wrongdoing or negligence. Wrongful death can be caused by a number of factors:
Click to contact our Zachary Wrongful Death Lawyers Today
Damages Generated by a Wrongful Death
After a wrongful death case, surviving family members can generally seek one or more of three main types of damages:
Economic damages cover all the monetary costs borne by the family before and after the victim's death, including

Medical and hospital bills
Funerary costs
Loss of future income from the deceased
Loss of work benefits from the deceased
Loss of inheritance due to the unforeseen death

Non-economic damages refer to damages that are outside of monetary or economic concerns, such as

Pain and suffering, also known as a survival claim
Loss of consortium
Loss of companionship
Loss of life's enjoyment

Rarely-awarded punitive damages serve to punish the defendant after committing an especially heinous offense, or being particularly negligent. Punitive damages exist to punish the defendant, rather than settle their debt to the plaintiff.
Who Can File a Wrongful Death Claim?
According to Louisiana Civil Code §2315.2, only a specific set of close family members to a wrongful death victim can file a wrongful death suit. The family members allowed to recover damages in Zachary in a wrongful death lawsuit are
The surviving spouse or children of the deceased, or
If no spouse or children survive, the surviving parents of the deceased, or
If no spouse, children, or parents survive, the surviving siblings of the deceased, or
If no spouse, children, parents, or siblings survive, the surviving grandparents of the deceased
In addition, the law defines a statute of limitations, or time limit, of one year to file a wrongful death claim. While the right to file this suit can pass down the list above if people die before bringing the suit, the statute of limitations does not extend. It is best to choose an experienced wrongful death lawyer to help you through the process.
Call a Zachary Wrongful Death Lawyer Today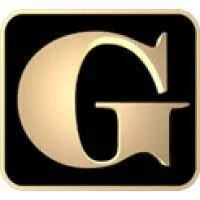 If your family member has died in an accident caused by someone else, their memory deserves justice. The Louisiana wrongful death lawyers at Gordon McKernan Injury Attorneys understand that no amount of compensation can bring them back to you, but a wrongful death settlement or judgement can help give you closure and let you begin to put your life back together in your loved one's absence.
As you're mourning a wrongful death in your family, call Gordon McKernan Injury Attorneys in Zachary at 225.888.8888, and we'll provide you a free consultation as to the legal avenues available. We consider our clients to be part of our own family, so you can trust that we won't rest until you get the compensation you deserve. If we don't win, we won't charge you any fees at all—not a single dime.
Zachary Wrongful Death Lawyer Near Me
888.421.2593
Filing a claim with Gordon Mckernan Injury Attorneys is easy! Simply follow the steps below.
Get Your Free Consultation
Fill out our quick and easy form to find out if your case qualifies. Our consultations are free and confidential, and we are here to help whether you hire us or not! 
An Attorney Will Reach Out
Our team will evaluate your case and decide on the best course of action. One of our lawyers will get back to you promptly and begin the process of winning your case! 
Get Gordon! Get It Done!
Once your case has been evaluated and deemed a good fit for our firm, our team will go to work immediately on gathering evidence, building your case, and getting you the compensation that you deserve.