Louisiana Car Crashes Expected to be Up in 2022
2022 is shaping up to be a record year for fatal crashes on Louisiana interstates. Even though the number of deadly crashes this year has so far been low, experts predict that the number will continue to grow through the end of the year.
One of the main reasons behind fatal crashes is drunk driving. In fact, the Louisiana Highway Safety Commission warned drivers not to drive after drinking during the Fourth of July holiday this year, because 100 were injured and 6 people killed in crashes due to alcohol last Independence Day.
If we're lucky, Louisiana will see a decrease in fatal crashes from 2021—but that's not the good news it may seem to be on the surface. 2021 had a marked increase in deadly crashes—up 15.9% from 2020—so even with a decrease in 2022, Louisiana's highways will likely have an above-average death toll.
What the Experts Think
Experts project that Louisiana interstates will be the sites of 149 fatal crashes in 2022, as well as 174 deaths, in 2022. If they're right, this year will be the deadliest since 2006, when the state had 153 fatal interstate crashes.
Nearly half of the projected interstate crashes, or around 67, are expected to be on I-10. Last year, Interstate 10 accounted for about 45.9% of all fatal interstate crashes. This number is 55.8% higher than the total in 2017, where I-10 had only 43 total fatal crashes.
While I-10 is the busiest, and therefore most dangerous, Interstate in Louisiana, the other Interstates criss-crossing our state are also projected to see higher death rates this year. I-49, for example, has seen crash rates more than double since 2017: while there were 9 fatal crashes that year, in 2021 there were 21.
What Are the Most Dangerous Parishes for Interstate Fatalities?
Of the parishes in Louisiana, three in particular stand out for their high rates of fatal Interstate crashes. First on that list is East Baton Rouge Parish, which is expected to be the site of 28 deadly crashes in 2022. Shreveport and the rest of Caddo Parish are projected to see 18 Interstate collisions this year. Coming in close behind, Lafayette Parish had 17 in 2021, and already has had 10 crashes this year.
These are also three of the most populous parishes in the state, which could explain their higher rates of Interstate fatalities. Whatever the reason, these crashes are important reminders to stay safe and always pay attention when driving, especially when on the highway.
What to Do If You're Injured in a Louisiana Interstate Car Accident
Interstate accidents tend to be more serious than accidents on surface streets, due to the higher speeds and greater amounts of traffic on them. If you're unfortunate enough to be in a traffic accident on a Louisiana Interstate, the first thing you should do is call 911.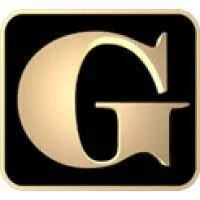 After you've been treated for your injuries and given your statement to the officer on the scene, call an experienced car accident injury lawyer at Gordon McKernan Injury Attorneys. We have 679+ years of combined legal experience helping Louisiana car crash victims recover the compensation they need to pay for their medical expenses, lost wages, and pain and suffering. We're confident we can help you too.
If you or a loved one has been injured in a Louisiana Interstate accident, call Gordon McKernan Injury Attorneys toll-free at 888.501.7888. One of our compassionate personal injury lawyers will provide you a free consultation as to your legal options, and get you the help you need to heal.