Talcum Powder Lawsuit Updates (2022)
Talc is a mineral that's widely used in baby powder, facial powders, beauty products, and other products for personal use, and in various other industrial uses, for hundreds if not thousands of years. During that time, it's mostly regarded as generally safe for use, but beginning in the 1970s, researchers began linking its use to ovarian cancer—a 2003 study found that women who used talcum powder were 33% more likely to develop ovarian cancer than those who didn't.
Even though Johnson & Johnson, one of the main manufacturers of talcum powder for the U.S. market, may have known about the risks of including talc in its baby powders and other products since 1971, they continued to sell their popular talc-based powders without warning consumers about their risks for decades. More recently, as these actions have been discovered, thousands of women have filed toxic torts against the company for compensation.
Gordon McKernan Injury Attorneys are representing Louisianans who trusted Johnson & Johnson, believing for decades that using their product was safe, and who were ultimately betrayed. If you or a loved one has been diagnosed with cancer after using talc-based products, you could be eligible for financial compensation. Give one of our talcum powder lawyers a call today for a free consultation.
Click to contact our Louisiana Talcum Powder Lawyers Today
Talc Products & Their Uses
Talc is widely used for its friction-reducing and moisture-absorbing properties in applications as disparate as cosmetics, personal hygiene, and manufacturing for decades. Some of the most popular products containing talc powder are Johnson's and Johnson's baby powders and Gold Bond's body powders, which prevent chafing and help condition the skin.
Risks of Talcum Use
Because of talc's cheapness and assumed safety, its use has been prevalent by unsuspecting men, women, and children in America for generations. However, due to the way talc is commonly mined, it is at risk of becoming contaminated with asbestos, a mineral proven to increase the risk of certain cancers.
Talcum powder has been linked to a significantly increased ovarian cancer risk. When used for feminine hygiene, talcum powder can travel to the ovaries, where it causes inflammation. Over time, that inflammation can lead to cancer.
In 1971, British researchers observed talc particles embedded in 10 of 13 ovarian tumors they removed. By 1982, a statistical link between the use of talcum powder for genital hygiene and ovarian cancer was officially established.
How Can I Detect Ovarian Cancer?
The symptoms of ovarian cancer can manifest variously, and if you suspect you may have cancer, you should speak to a doctor for a diagnosis. That being said, the American Cancer Society advises women to be on the lookout for the following persistent cancer symptoms, especially if they have a family history of ovarian cancer or if they've used talcum powder consistently for years:
Abdominal or pelvic pain
Bloating
Difficulty breathing
Overactive bladder
Ovarian cancer has been identified as the chief risk for those who've been exposed to talcum powder, talc can also increase the likelihood for other forms of cancer. These include asbestos-related diseases like mesothelioma or asbestosis, as well as endometrial cancer and others.
The State of Talcum Powder Lawsuits
Since 2016, tens of thousands of toxic tort claims have been brought against Johnson & Johnson alleging that they knew or should've known about the dangers of their talcum products and failed to notify or warn the public as to that danger. By August 12, 2022, the company announced it will stop selling its talc-containing products around the world by the end of 2023.
J&J also attempted to perform a bankruptcy action to avoid paying out the millions of dollars that have been awarded to victims of its talcum powders, forming a subsidiary called LTL Management that it transferred all talc liabilities to before filing for bankruptcy. On September 28, 2022, the 3rd Circuit court in Texas heard arguments as to whether this move, called the "Texas Two-Step," was permissible, and should give a judgement soon.
What Can I Do If I Develop Cancer After Using Baby Powder?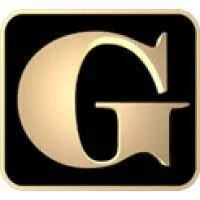 If you or a loved one has been diagnosed with ovarian cancer, types of endometrial cancer, or other types of cancer after using baby powder, call the dedicated mass tort lawyers with Gordon McKernan Injury Attorneys for a free consultation. We have 679+ years of combined legal experience helping Louisianans recover compensation for the injuries they've experienced after using toxic products and other accidents, and we can help you too.
Give our Louisiana law office a call at 888.501.7888 for a free legal consultation about your options. A personal injury lawyer will listen to your story and provide advice on how best to move forward in your path to healing.