Immigration Lawyer in Baton Rouge
Immigration law is huge, complex, and can be very confusing. The laws change regularly, and immigration reform always seems to be on the horizon. To face the ever-shifting landscape of immigrating to the United States, you need an immigration lawyer you can trust with the experience, knowledge, and skill to fight on your behalf.
If you're considering working or living in the United States, or even obtaining permanent resident status (your green card), you shouldn't try to handle the process on your own. Contact the immigration lawyers at Gordon McKernan Injury Attorneys to schedule a free consultation and get help protecting your rights as you pursue American citizenship.
Click to contact our Immigration Lawyers in Baton Rouge Today
Immigration Cases Gordon McKernan Injury Attorneys Can Handle
When you work with Gordon McKernan Injury Attorneys, you're working with an experienced team of immigration lawyers who are dedicated to your case. We've helped clients facing a number of immigration issues, including the following:
Poor and Inhumane Conditions in Detention Centers
When U.S. Immigration and Customs Enforcement (ICE) houses detainees awaiting trial, they may use their own facilities or contract local sheriff or police for their facilities. Due to the variety of detaining practices and jurisdictions, many detainees experience poor conditions ranging from poor facilities and overcrowding to being housed alongside violent criminals and others.
Detainees with medical conditions have the right to medical treatment at ICE's expense. For example, if a detainee has recently had surgery and requires medication, ICE should provide the medication. However, ICE can fail to provide needed medical services for detainees, which is where Gordon McKernan Injury Attorneys can help.
Deferred Action for Childhood Arrivals (DACA) Recipients
The DACA program was established in an executive memorandum by President Obama in 2012. It allows individuals who immigrated to the U.S. as children (under 16) before June 2007 to obtain a work permit and avoid deportation for two years. The period of deferred deportation can also be renewed.
DACA has been under political scrutiny basically since its inception, and while it is currently the policy of the U.S. government, that could change depending on future elections. If you apply for DACA benefits, or if you currently receive them, you need a lawyer who can help you stay abreast of the changes in this area of law and ensure that you can continue living and working in the United States.
Family-based Immigration
If you're already a U.S. citizen or permanent resident, you can apply for immigrant visas for your eligible family members as well. However, the Immigration and Nationality Act (INA) limits the number of family-based immigrant visas that are issued each year.
Allocating family immigrant visas is a multi-agency process involving the U.S. Department of State (DOS) and Citizenship and Immigration Services (USCIS). Both of these agencies play a role in determining your family member's eligibility for an immigrant visa.
The Baton Rouge immigration lawyers with Gordon McKernan Injury Attorneys can help you determine whether your family member is eligible for an immigrant visa through this program. Plus, we can help you file the necessary paperwork to bring them to the United States.
Other Immigration Services We Can Provide
If your application with USCIS was unjustly denied, or if you have new evidence helping your case, we can help you file a motion to reopen your application and have it reconsidered.
If you're looking for a temporary or seasonal job in the U.S., or if you need to extend your stay, we can help you properly submit the I-129 petition.
If you have been found inadmissible to the U.S., we can assist your waiver submission process.
We can also help you change your legal status to permanent residency, also known as getting your green card.
Becoming an American Citizen Through Naturalization
After fulfilling the requirements established in the INA, you could be eligible for naturalization, the process by which United States citizenship is granted to a foreign citizen or national. To qualify for naturalization, you'll need to meet at least one of the following criteria:
You've been a permanent resident of the U.S. for at least 5 years, and meet other eligibility requirements
You've been a permanent resident of the U.S. for at least 3 years, and meet other eligibility requirements to file as a spouse of a U.S. citizen
You have qualifying service in the U.S. armed forces and meet all other eligibility requirements
Your child could qualify if you're a U.S. citizen, the child was born outside the U.S., they're currently residing outside the U.S., and all other eligibility requirements are met.
If you qualify, you'll embark on a complicated process culminating in a citizenship examination and oath. Don't enter this process alone—trust the lawyers with Gordon McKernan Injury Attorneys to guide you through the process, help you appeal denials, and more.
What Do I Do If I'm About to Be Deported?
Immigrants in the U.S. can be deported any time they're judged not to have legal status in the country—even if they haven't done anything wrong. Just a few of the grounds for deportation include
An expired visa
Overstaying your visa
Filing your visa application incorrectly
Committing a crime or violating a law
Falsifying your immigration documents
Falsely representing yourself as an American citizen
Committing marriage fraud
Drug use or addiction
Attempting to evade an immigration checkpoint
Luckily, you'll receive a notice with a court date and time if you're about to be deported. If you receive this notice, contact an immigration lawyer and criminal defense lawyer immediately.
Call Gordon McKernan Injury Attorneys for a Free Immigration Consultation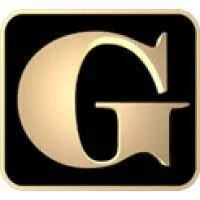 While no immigration attorney can guarantee a successful defense, having an experienced legal advocate by your side can improve your chances in court. Immigration procedures are complicated and bureaucratic, and you don't have the constitutional right to a lawyer in immigration proceedings.
Gordon McKernan Injury Attorneys know about the legal and social problems immigrants face and provide compassionate and aggressive representation. Give us a call at 225.888.8888 for a free consultation about your legal options today.
Baton Rouge Immigration Lawyer Near Me
888.271.3687
Filing a claim with Gordon Mckernan Injury Attorneys is easy! Simply follow the steps below.
Get Your Free Consultation
Fill out our quick and easy form to find out if your case qualifies. Our consultations are free and confidential, and we are here to help whether you hire us or not! 
An Attorney Will Reach Out
Our team will evaluate your case and decide on the best course of action. One of our lawyers will get back to you promptly and begin the process of winning your case! 
Get Gordon! Get It Done!
Once your case has been evaluated and deemed a good fit for our firm, our team will go to work immediately on gathering evidence, building your case, and getting you the compensation that you deserve.