Louisiana Broken Bones Attorneys
Bone fractures and broken bones are common injuries that can take weeks, months, and sometimes even years to heal. They can vary greatly in severity, based on the forces involved and other factors. In extreme cases, the bone can even shatter.
If you've broken a bone in an accident caused by someone else, you may be entitled to compensation to help pay for your injuries and treatment. Call Gordon McKernan Injury Attorneys at 888.501.7888 today for a free consultation about your case.
Common Symptoms of a Bone Fracture
Broken bones can cause excruciating pain, as well as intense swelling and an inability to move the area around the injury. Other common symptoms of broken bones can include the following:
Deformity, pain, and swelling at the site of the fracture
Difficulty moving or using the affected area normally
Bruising, redness, or warmth around the fracture
Fragments of bone breaking through the skin
Numbness and tingling
If you even suspect you've suffered a broken bone, don't hesitate. Seek medical attention as soon as possible to minimize the time you need to heal. In addition, be sure to call 911 if the injured person has any of the following symptoms:
Extensive or excessive bleeding
Pale, clammy, or blue extremities (below the affected joint)
Suspected broken hip, pelvis, or thigh
Suspected broken head, broken back, or broken neck
You cannot immobilize the injury at the scene
Do not try to move the injured person! Wait for professional medical help to arrive.
Click to Contact Our Louisiana Broken Bones Injury Attorneys Today!
Most Common Types of Bone Fractures
Broken bone injuries can vary widely, from hairline fractures to compound fractures and everything in between. How long it takes you to recover will depend on how severe the fracture is. Common Louisiana bone fractures include
Comminuted fracture: when the bone is crushed or broken into more than two pieces
Complete fracture: when the bone breaks completely into two
Compound (open) fracture: when the bone breaks through the skin
Greenstick fracture: when the bone cracks on one side
Hairline (stress) fracture: when the bone exhibits a small crack
Incomplete fracture: when the bone only partially breaks
Severe fractures can keep patients bed-bound for months, which can cause them to miss work. They might also not be able to perform household chores, shop for themselves, or suffer numerous other hardships.
The costs for treatment can add up, without a way for the victim to meet them. That's why it's imperative to find a knowledgeable Louisiana broken bones lawyer to help you find the compensation you need to heal from your injuries.
Top Causes of Broken Bones
The American Academy of Orthopaedic Surgeons (AAOS) lists the leading causes of bone fractures as the following:
Overuse through repetitive motion can lead to stress fractures
Osteoporosis is a disorder where the bones become brittle and weak, making them more prone to fracture
Trauma, or a sudden impact or force to the bone.
Of these three, trauma is the one you'll be most likely to seek damages for suffering. Below are some of the common instances in which bone trauma occurs.
Motor Vehicle Accidents
These include car accidents and truck accidents, on highways , surface streets, or even in parking lots. Accidents involving motor vehicles are especially dangerous to bones because of the extreme forces, speeds, and mass involved.
Slip and Fall Accidents
Slipping and falling on the hard ground can lead to a broken tail bone, fractured vertebrae, broken legs, and more. The damages from a slip and fall accident might be recoverable through Louisiana's premises liability statutes, especially if you slipped due to poor signage or uneven floors.
Workplace Accidents
If you've broken a bone while at work, you could be eligible for worker's compensation. Depending on the nature of your work and your injuries, you might be eligible for other compensation as well. An experienced workplace accident lawyer will help you fight for the maximum compensation you're entitled to.
Nursing Home Abuse
Most nursing homes and assisted living facilities provide good healthcare for aging family members in a safe environment. Sadly, however, nursing home neglect and abuse do happen at some facilities. In extreme cases, nursing home abuse can result in broken bones.
Compensation for a Broken Bone Injury
Broken bone injuries can lead to several types of damages, which is why it's important to secure a broken bone injury lawyer—they can help you discover what types of damages you're owed. When you call Gordon McKernan Injury Attorneys, you'll get a free consultation on your case and our lawyers will start the legal process right away.
Some of the damages you can seek after a broken bone injury include
Medical costs. Your lawyer might ask to access your medical records and bills to calculate the total cost of your bone fracture treatment. Damages in this category can include

Ambulance rides
Emergency care
Hospital stays
Imaging exams: X-rays, MRIs, and CT scans
Medication costs
Physical therapy and rehabilitation
The cost of a cast and follow-up appointments
The costs of supporting devices, like wheelchairs, slings, crutches, and the like

Property damage, if you broke your bone during another accident like a car accident. You may be able to receive compensation for repair or replacement costs of your property.
Loss of income if you're unable to work due to your bone fracture. You can also be compensated for your diminished earning capacity if you're unable to return to the same job after your injury.
Pain and suffering, or non-economic damages. These can cover losses as diverse as physical pain, emotional pain, and other types of suffering.
Why You Need a Broken Bone Injury Lawyer
Broken bones are complex injuries requiring specialized care. Likewise, their causes are complex cases that can take months or even years to settle or litigate.
You need a personal injury lawyer to help you figure out what damages you're eligible for, file the necessary motions to seek those damages, and to represent your interests at the negotiating table or even in court.
Louisiana Broken Bone Injury Lawyer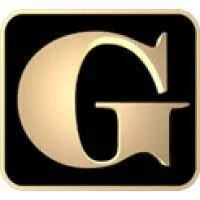 Under the Louisiana Civil Code, plaintiffs have a deadline of one year past their accidents to file a broken bone injury claim. If you or a loved one has broken a bone, call Gordon McKernan Injury Attorneys right away to get started on your personal injury claim.
At Gordon McKernan Injury Attorneys, we're passionate about each of our clients. Your needs are our needs, and we won't rest until we secure for you the compensation you deserve for your injuries. Give us a call today at 888.501.7888 for a free consultation. If we don't win your case, we won't charge you a dime. That's the G Guarantee!
Louisiana Broken Bones Injury Attorney Near Me
888.501.7888
Filing a claim with Gordon Mckernan Injury Attorneys is easy! Simply follow the steps below.
Get Your Free Consultation
Fill out our quick and easy form to find out if your case qualifies. Our consultations are free and confidential, and we are here to help whether you hire us or not! 
An Attorney Will Reach Out
Our team will evaluate your case and decide on the best course of action. One of our lawyers will get back to you promptly and begin the process of winning your case! 
Get Gordon! Get It Done!
Once your case has been evaluated and deemed a good fit for our firm, our team will go to work immediately on gathering evidence, building your case, and getting you the compensation that you deserve.