Pain & Suffering Calculation in Louisiana
If you've been harmed due to someone else's negligence, you're probably in pain, unable to work, and facing mounting medical bills. You could be wondering what options you have for maintaining your quality of life.
The good news is, you have the right to file a claim against the liable party for your expenses, including medical bills, damage to your property, current and future lost wages, and your pain and suffering.
While some costs are easy to calculate—you can simply add up your medical bills, or have your damaged property appraised—damages such as pain and suffering are not as clear. Louisiana law allows for multiple methods of calculating damages from pain and suffering, depending on the situation and what damages you want to seek.
Types of Personal Injury Damages
When you file a personal injury claim, the losses you experience because of your injuries are called damages. These damages tend to fall into one of two categories:
Economic damages are those which have a fixed monetary value, like the cost of surgery or of replacing your car after a wreck. These are fairly easy to calculate, since their value is documented on receipts, bills, and other paperwork. Economic damages are also referred to as monetary damages, special damages, or pecuniary damages.
Non-economic damages, also called general damages or pain and suffering, refer to more abstract concepts, such as the deterioration in your physical and mental health after your accident. Examples of non-economic damages include

Stress and anxiety
Symptoms of PTSD
Emotional distress
Loss of consortium
Loss of your enjoyment of life
Disability
Physical pain
Click to Contact Our Louisiana Pain & Suffering Damages Lawyers Today
How to Calculate Pain and Suffering Damages
In Louisiana, damages are typically calculated by comparing your case to other judgements' amounts. Your lawyer, judge, or jury will look for precedents, and use those as a foundation for the value of your accident damages.
For example, if you were harmed by asbestos inhalation, the court might look at previous asbestos injury cases and base your compensation on their average settlement amount, or $1 million to $1.4 million. Of course, this is simply a basis amount; the actual settlement you receive will depend on the specific facts of your case.
How to Prove Pain and Suffering
Calculating the value of your pain and suffering is only possible after you've proven your suffering to the court. While liability can be determined through investigation, only you know how you're feeling emotionally, physically, and spiritually.
Because of the personal nature of your pain and suffering insurance companies try to minimize their impacts. However, by presenting evidence, you can prove that your feelings are valid and that your pain is real. Some of the important evidence to collect includes
photos of the accident, as well as your injuries, scars, and bruises
medical records, x-rays, and related bills
notes or official statements from your doctors
testimony from witnesses, your family, and friends
police reports and 911 audio from the accident
You can also use your own testimony to convince the judge or jury of your pain and suffering, including a journal. Immediately after the accident, keep track of your pain levels and emotional state, and log how the accident has changed your life. That may make all the difference in court.
Have You Been Injured? Call Gordon McKernan Injury Attorneys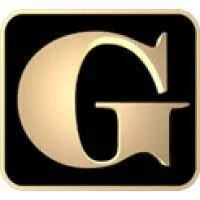 Immediately after an accident, you should always call 911 for medical attention. However as soon as you are able to, you or a family member should reach out to Gordon McKernan Injury Attorneys at 888.501.7888 for a free legal consultation to see if you are eligible for financial compensation.
Our personal injury attorneys have 679+ years of combined legal experience in Louisiana helping victims find the compensation they need to heal and are committed to our clients' safety, health, and well-being. Give us a call, toll-free, today to start your way back to health.
Pain & Suffering Claims Lawyer Near Me
888.501.7888
Filing a claim with Gordon Mckernan Injury Attorneys is easy! Simply follow the steps below.
Get Your Free Consultation
Fill out our quick and easy form to find out if your case qualifies. Our consultations are free and confidential, and we are here to help whether you hire us or not! 
An Attorney Will Reach Out
Our team will evaluate your case and decide on the best course of action. One of our lawyers will get back to you promptly and begin the process of winning your case! 
Get Gordon! Get It Done!
Once your case has been evaluated and deemed a good fit for our firm, our team will go to work immediately on gathering evidence, building your case, and getting you the compensation that you deserve.