Parking Lot Accident Lawyer in Louisiana
Parking lot accidents are surprisingly common in the United States. After some consideration, it's easy to see how they happen: parking lots are busy zones of activity, with cars pulling in and out of parking spots, pedestrians walking to and from their cars, and both navigating the narrow lanes. Accidents are bound to occur sooner or later.
If you've been in a parking lot accident, you're probably somewhere between annoyed and majorly injured. Parking lot collisions can be more dangerous than they seem, and if you've been hurt in one you deserve compensation from the liable party.
A Louisiana parking lot accident lawyer with Gordon McKernan Injury Attorneys can help you determine the liable party for your injuries, the compensation you're owed, and fight for that compensation in court.
Click to Contact Our Parking Lot Accident Lawyers in Louisiana Today
Common Types of Parking Lot Accidents
Many of the same accidents that occur on Louisiana roads also happen in parking lots, for many of the same reasons. Some of the most common accidents in parking lots include
Sideswipes
Backing into a pedestrian or other vehicle
Collisions caused by over- or under-steering
Collisions caused by a failure to see the other vehicle
Collisions caused by failure to read or follow parking lot signage
Like most other car accidents and truck wrecks, nearly every parking lot collision is caused, in one way or another, by negligence. However, that negligence can take many forms, as we'll see in the next section.
Parking Lot Accident Causes
As said above, the vast majority of accidents in parking lots is directly attributable to one or another driver's negligence. While the reasons underpinning these accidents may vary, the result stays the same: injuries, property damage, medical bills, and more.
Distracted Driving
Distracted driving can be a problem even in the low-speed environment of most parking lots. In fact, because drivers may think they're relatively safe in a parking lot, they can tend to drive more distractedly than when on the road.
Louisiana has comprehensive laws forbidding driving while using a cell phone, which is one of the most common distractions on the road. This means that if you've been hit by a distracted driver in a parking lot, you have legal recourse to collect compensation for your damages.
Aggressive Driving
While aggressive drivers are a known hazard on Louisiana's highways and byways, aggressive driving can be just as serious a threat in our parking lots too. Busy shoppers on the weekend, or university students struggling to get to class on time, are all frazzled, impatient, and looking for the best spot. Speeding drivers might hit your parked car, and others might try to steal a spot, causing a collision in the process.
Driving Under the Influence
Drunk driving accidents in Louisiana are higher per capita than for the U.S. as a whole, according to data from the Centers for Disease Control (CDC). In fact, 2.3% of Louisianan adults admit to driving after drinking too much, compared to only 1.7% nationally.
Some parking lots are more likely to be the site of a drunk-driving accident than others. In particular, restaurant and bar parking lots, and those of other alcohol-serving businesses, are at higher risk for these accidents. Driving while drunk can also pose a threat to pedestrians and other drivers, as well as other cars on the road.
Who Has Liability in a Parking Lot Accident?
In most parking lot collisions, the fault for the accident lies on one of the drivers, or sometimes both. However, other parties can also be held liable for parking lot accidents depending on the situation.
For example, if you ran into another driver that you couldn't see because of an obstruction in the parking lot, the owner of that lot could be held partly liable under premises injury law. In order for the owner to be held liable, you'd need to prove that their negligence indirectly caused the accident.
A parking lot is required to have these basic safety features:
Good visibility
Marked lanes and crosswalks
Stop signs and other traffic signs where necessary
Even pavement free of potholes and other damage
Sufficient lighting
More than One Party Can Be At-Fault: Louisiana's Pure Comparative Negligence
Louisiana Civil Code, Article 2323 specifies Louisiana to be a pure comparative negligence state, which is a type of liability governance in personal injury claims. In a pure comparative negligence system, you can recover damages even if you're found to be partially at-fault in an accident.
How does comparative negligence work? After you've received your judgement, the amount you're awarded will decrease to reflect your level of culpability in the accident. For example, say you suffered a fender-bender in a parking lot and were awarded $25,000. If the jury also found you were 15% liable for the accident, 15% of that award would be subtracted—giving you a final settlement of $21,250.
Of course, this can be confusing and complex. That's why it's important to call an experienced Louisiana personal injury attorney after your parking lot accident or car crash.
What to Do After a Parking Lot Accident
Fundamentally, parking lot collisions are similar to other types of car crashes. They can lead to serious injuries, mounting medical bills, property damage, and lost income due to missed work. Because of this, the steps to take after a parking lot accident are similar to those after other car accidents:
Call 911. Even if you've sustained minor injuries or no injuries at all, you should still call 911 for two reasons:

Some injuries can seem minor at first, only to develop into serious or debilitating injuries within a few hours or days. The first responders that arrive on the scene can examine you, treat your injuries, and recommend further medical treatment if necessary.
First responders' medical reports and the police report generated on the scene can serve as evidence in your personal injury claim. These reports can help you demonstrate you suffered fiscal and physical injuries that deserve remuneration.
Finally, if anyone is injured or dies during an accident, or if the property damage is greater than $500, Louisiana law requires you to file a police report. If you don't file a report at the scene, you have 24 hours afterward to file a report and start a paper trail on your damages.

Take photos of the accident and your injuries. Photos will serve as evidence to convince your insurance company or the court of the severity of your damages. Take pictures using your cell phone or camera of the accident scene, including your vehicle, the other vehicle, the surroundings, and your injuries.
Don't accept the initial settlement from insurance. Insurance companies are in the business of making money, not in getting you the full compensation you deserve for your injuries. They'll likely contact you quickly with a low-ball settlement offer. Don't accept the initial offer from your insurance. It will likely be nowhere near enough to cover your medical costs, lost wages, and property damage.
Experienced Parking Lot Accident Injury Lawyers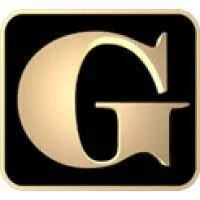 When you've been in a Louisiana parking lot accident, call the legal team at Gordon McKernan Injury Attorneys as soon as possible. We have 679+ years of combined legal experience helping Louisianans recover the compensation they deserve after car accidents, and we can help you too.
Call us at 888.501.7888 for a free consultation today. We won't charge you a dime until we win or settle your case. That's the G Guarantee!
Louisiana Parking Lot Accident Lawyer Near Me
888.501.7888
Areas in Louisiana We Serve
Filing a claim with Gordon Mckernan Injury Attorneys is easy! Simply follow the steps below.
Get Your Free Consultation
Fill out our quick and easy form to find out if your case qualifies. Our consultations are free and confidential, and we are here to help whether you hire us or not! 
An Attorney Will Reach Out
Our team will evaluate your case and decide on the best course of action. One of our lawyers will get back to you promptly and begin the process of winning your case! 
Get Gordon! Get It Done!
Once your case has been evaluated and deemed a good fit for our firm, our team will go to work immediately on gathering evidence, building your case, and getting you the compensation that you deserve.