New Orleans Defective Products Attorneys
When someone makes a purchase, they place their trust in the manufacturers and marketers that the product is generally safe or that they will be adequately warned if it poses any risks. Unfortunately, certain companies, driven solely by profit, disregard the importance of ensuring product safety or fail to inform consumers about potential dangers.
Those who have suffered injuries as a result of such negligent actions should promptly seek the assistance of a New Orleans defective products attorney, who can help them pursue compensation through a defective product lawsuit.
Given the scale of mass production, a single flaw in the design or manufacturing process can jeopardize the safety of numerous individuals. When multiple victims are harmed by defective products originating from a single company, including defective drugs, they have the option to unite their legal claims in a mass tort action. This collective approach allows plaintiffs to pool their resources, share crucial evidence, and collaborate in their quest for justice.
Click to Contact Our New Orleans Defective Product Attorneys Today
Types of Defective Product Cases
Mass Tort Cases vs. Class Action Lawsuits
It's worth noting that mass tort cases are frequently confused with class action lawsuits; however, they possess distinct differences.
In a class action lawsuit, all plaintiffs are treated as a unified legal entity, and any compensation awarded is divided among the entire class.
Conversely, in mass tort cases, each plaintiff individually demonstrates their damages, increasing the likelihood of obtaining the necessary funds to cover medical expenses, lost wages, and other associated costs they have incurred.
Current Defective Products Lawsuits
Unfortunately, there are several ongoing legal cases concerning faulty products involving numerous plaintiffs and defendants. Among the defective products lawsuits currently under consideration are the following:
The 3M Bair Hugger: This is a forced-air surgical warming blanket that plaintiffs claim has resulted in severe post-surgical infections.
3M Earplugs: These earplugs are allegedly ineffective in providing a proper seal, leading to hearing loss.
Philips CPAP Machines: The filters used in these machines have been found to deteriorate and enter the airway, potentially causing cancer.
And more
These are just a few examples of the current defective products lawsuits, but there are several others as well.
Types of New Orleans Product Defects That Cause Injury
Negligence within the supply chain can result in three primary types of product defects: design defects, manufacturing defects, and marketing defects.
While federal law mainly focuses on the first two, issues related to marketing, such as false advertising and failure to warn consumers, can also lead to injuries.
Design Defects:
A design defect occurs when a product's original design is inherently dangerous or poses unreasonable risks to potential users. Such defects typically affect all manufactured products since the flaw exists prior to production.
To establish liability for a defective design, one of the following facts must be proven:
The product's design was unreasonably dangerous even before manufacturing began.
The product's designers should have foreseen the potential harm caused by the design.
It's important to also note that the manufacturer could have used an alternative design that would have maintained the product's intended purpose and been economically feasible to implement. If any of these points can be substantiated, individuals who have suffered injuries, along with other affected users, may have grounds for a defective design claim.
For a free consultation about your legal options, please contact our New Orleans defective products attorneys at Gordon McKernan Injury Attorneys.
Manufacturing Defects:
Manufacturing defects are unintentional flaws that occur during the product's assembly process. While these defects usually affect only a small percentage of the company's products, they can still cause harm to numerous individuals.
Manufacturing defect cases are typically litigated under the legal theory of strict liability, holding the manufacturer responsible for any defects that arise during the manufacturing process, regardless of the precautions taken. To seek compensation for injuries caused by a manufacturing defect, plaintiffs must demonstrate that the defect existed in the product when it left the factory.
Failure to Warn Consumers:
Any party involved in the supply chain, including manufacturers, distributors, wholesalers, and retailers, can be held liable for a faulty product if they fail to provide adequate warnings about its potential risks. Lawsuits can also be filed if following the product's warnings results in an injury.
Types of New Orleans Product Liability Lawsuits
There are generally three main categories of product liability lawsuits.
1. Strict Liability:
The majority of product liability cases are pursued under the legal theory of strict liability. In these claims, the plaintiff only needs to establish two things:
The product is defective.
They were injured as a result of that defect.
If these two conditions can be proven, the manufacturer can be held fully responsible for all damages resulting from injuries caused by the defect. It doesn't matter how much care they took during the manufacturing process.
However, this doctrine applies only if the product was purchased through the chain of distribution, such as from a retail store or wholesaler. Claims related to second-hand or other non-chain purchases of a defective product are not eligible under strict liability.
2. Negligence:
To bring a claim under negligence statutes, the claimant must demonstrate that the manufacturer was negligent either in the design or production of the product, resulting in their injuries. The consumer must show that the defendant had a duty to sell a safe product and that this duty was breached.
To establish a breach of duty, the plaintiff needs to prove that the defendant either knew or should have known about the product's defect before selling it. Additionally, they must demonstrate that their injuries were directly caused by the defective product.
3. Breach of Warranty:
When a product is sold, the buyer relies on two types of warranties:
Express warranty: This is an explicit statement about the product's safety made by the manufacturer or retailer.
Implied warranty: This is the implicit promise that the product if used as intended, will not cause harm.
If a defective product violates either of these warranties, individuals who were harmed by it may be eligible for compensation through a defective product claim.
Legal Differences between Personal Injury and Defective Product Cases:
Personal injury cases and defective product cases have similarities but important differences.
➡️ Defective product cases typically involve a large number of people affected by a common issue, such as toxic products. This is known as a mass tort action and can be beneficial for sharing evidence discovered during the legal process.
The Importance of New Orleans Defective Products Attorneys: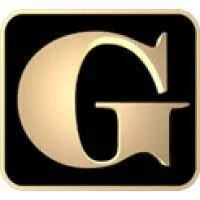 Product liability law is complex, requiring the expertise of an experienced Louisiana defective products
lawyer. When seeking compensation for injuries caused by defective products, it is crucial to have a skilled New Orleans Defective Products attorney on your side. The team at Gordon McKernan Injury Attorneys specializes in litigating both personal injury and mass tort lawsuits.
At our law firm, each New Orleans Defective Products attorney is dedicated to helping our clients receive the compensation they deserve.
➡️ Take Action Today with New Orleans Defective Products Attorneys ➡️
📞 Call a New Orleans defective products lawyer so we can help you get back on your feet and on a path to recovery.
Get Gordon and Get it Done!
New Orleans Defective Product Attorney Near Me
888.501.7888