Motorcycle Accident Attorney in Zachary
You can quickly see why Zachary is growing in popularity day by day when riding a motorcycle throughout the city. From its diverse landscapes to its historic villages, it's truly a motorcyclist's paradise.
However, it's important to note that since motorcycles are smaller compared to cars, trucks, and SUVs, they aren't as easy to noticeable on the road. Moreover, no matter how cautious you are, accidents can happen and you might need to contact one of the motorcycle accident lawyers at Gordon McKernan Injury Attorneys in Zachary if the accident was caused by someone else's negligence.
At Gordon McKernan Injury Attorneys, we believe that responsible motorcyclists shouldn't be forced to pay for the negligent actions of at-fault drivers. Our team has 679+ years of combined legal experience helping residents of Zachary and all of Louisiana get compensation for their injuries, and we're standing by to help you too! Contact us today for a free consultation and get started on the path to healing.
Click to Contact Our Motorcycle Accident Injury Lawyers in Zachary Today
Louisiana Motorcycle Accident Statistics
No hyperbole intended, motorcycle riders have a high risk of getting into an accident on American highways. According to the Insurance Information Institute, in 2019 there were 975 injuries per 100,000 registered motorcycles and a grand total of 84,000 injuries.
Furthermore, due to a lower number of registered motorcycles in 2020 there was a slight decrease in the overall total of injuries which was 83,000. However, the injury rate went up; there were 992 injuries per 100,000 registered motorcycles.
And when looking at the state of Louisiana, which is home to Zachary, a 2019 study shows that it is by far one of the most dangerous states for motorcycle riders. 
Why Motorcycle Crashes Happen in Zachary
Just like with car accidents, there can be any number of reasons why motorcycle wrecks occur here in Zachary, LA. However, there are a number of common causes that stand out more than others including:
#1: Lack of Visibility
Lack of visibility is the top reason for motorcycle accidents. Motorcycle riders near Zachary put themselves at risk every time they enter an intersection or make a left turn since they are less visible than drivers in a car, truck, or SUV. Unfortunately, this can result in head-on collisions, which, according to the NHTSA, account for 76% of all motorcycle crashes.
#2: Alcohol Use
It's never a good or safe idea to operate a vehicle while under the influence of anything. People riding motorcycles are particularly vulnerable to accidents caused by drunk drivers since they lack a car's protective body.
#3: Not Following the Rules of the Road
Everyone is at great risk when traffic laws are not strictly adhered to. Motorcycle accidents can happen anywhere due to actions like lane splitting or failing to keep a close look out.
Speaking of lane splitting, bikers should avoid it not only since it's illegal in Zachary but because the practice is very dangerous. Many riders think it's a fine when in fact around 17% of all motorcycle crashes are due to lane splitting. 
#4: Dangerous Road Conditions
Compared to cars, motorcycles are lighter and more compact. A motorcycle only has two wheels as compared to four, hence it is less stable on slick roads, potholes, and loose gravel. The good news is that by exercising caution and constantly observing the state of the roads, many fatal motorcycle accidents can be prevented.
What to do After a Motorcycle Accident
Every time a traumatic event like a motorcycle accident happens, a person's life could be turned completely upside down. If you can, position yourself in the safest area and go over your body for any wounds in order to protect yourself from additional harm.
Then, if you can, you should take these steps:
Call 911 immediately to seek medical attention and make sure a police report is filed.
Document any damages to yourself and even your motorcycle.
Swap phone numbers and insurance information with anyone involved in the crash
Schedule an appointment with a doctor for a detailed medical evaluation
Document as much evidence of your injuries as you can including: therapy and medical costs, repair bills, and even the clothes you had on.
You shouldn't be discouraged from calling a motorcycle accident attorney if you are unable to take some of the actions outlined above. Depending on the circumstances of the accident, our group of Zachary motorcycle accident lawyers can move quickly to preserve evidence of the collision, such as security film that can strengthen your case.
The Role of a Motorcycle Accident Lawyer
By working with an experienced motorcycle accident lawyer, it's very possible for you to get the compensation you deserve from your insurance company. We can help you get started on your path to healing and get you the compensation you deserve by:
Conducting a full investigation into your motorcycle crash and its causes
Working with financial and medical experts to generate a full accounting of the costs of your injuries
Filing the necessary paperwork for your claim, as well as taking care of the other procedural requirements
Negotiating with the insurance company and other parties' lawyers on your behalf
Arguing your case in court, if a fair settlement is unable to be reached
Get Gordon. Get It Done.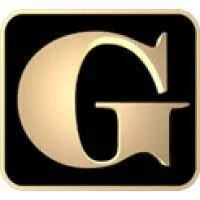 If you've suffered an injury in a motorcycle accident, there is a chance you're entitled to compensation. The motorcycle accident attorneys at Gordon McKernan Injury Attorneys can look over your case and consult you as well as answer any questions. We've helped residents of Zachary and all of Louisiana recover over $2.5 Billion in damages after their accidents—and we're confident we can help you too. Give us a call today at 225.888.8888 for a free consultation. If we don't win your case, you don't owe us a dime—that's the G Guarantee!
Zachary Motorcycle Accident Injury Lawyer Near Me
225.888.8888
Filing a claim with Gordon Mckernan Injury Attorneys is easy! Simply follow the steps below.
Get Your Free Consultation
Fill out our quick and easy form to find out if your case qualifies. Our consultations are free and confidential, and we are here to help whether you hire us or not! 
An Attorney Will Reach Out
Our team will evaluate your case and decide on the best course of action. One of our lawyers will get back to you promptly and begin the process of winning your case! 
Get Gordon! Get It Done!
Once your case has been evaluated and deemed a good fit for our firm, our team will go to work immediately on gathering evidence, building your case, and getting you the compensation that you deserve.