Workers' Compensation Lawyer for Nurses in Louisiana
Healthcare workers are among the most vital professionals in our society, as they provide a necessary service every day to the sick, the infirm, and the injured in Louisiana. This job is not only important, it's stressful and dangerous too: nursing is among the most dangerous occupations in the United States.
As they administer care to their patients, nurses are exposed to a variety of risks that can lead to serious injuries. When they suffer injuries on the job, healthcare professionals are entitled to workers' compensation by law.
However, hospitals and other employers are generally loathe to pay out workers' compensation, and make the process much harder than it needs to be. Given the challenges healthcare workers can face in obtaining workers' compensation, it's important to hire an experienced workers' comp lawyer if you've been injured at work.
Causes of Nursing-related Injuries and Illnesses
A study by the U.S. Bureau of Labor Statistics (BLS) found that nurses suffer job-related illnesses and injuries at a much higher rate than their counterparts in other industries. Due to the nature of their work, nurses and other healthcare workers are at much higher risks of specific types of work-related injuries.
Overexertion
While overexertion is the third-most common cause of injury in the country, it's the most common workplace injury in nursing. Overexertion makes up 45.6% of all injuries and illnesses in the nursing profession, according to the BLS.
Overexertion is an injury resulting from pushing yourself too hard physically. It can happen when health workers are lifting too much, working in an improper space or with improper posture, or performing repetitive motions, which are all common occurrences in a nurse's work day.
Symptoms of overexertion can include inflammation, pain, and discomfort. If it's not addressed, it can lead to tearing muscles, over-stretching tendons, and damaging ligaments.
Slips, Trips, and Falls
Causing a full quarter, or 25%, of all injuries and illnesses on the job, slip, trip, and fall injuries result when a property owner fails to properly maintain their premises or fail to notify workers of temporary conditions like wet floors. Premises injuries are especially common in the fast-paced and ever-changing environment at hospitals, and even if your employer posted the proper signage, you could still receive workers' compensation benefits if you slip and fall while working.
Injuries Caused by Violence
Hospitals must accept everyone in their emergency rooms, including victims and perpetrators of violent crimes. Combined with the fact that many patients are in pain, possibly impaired by drugs or their injuries, and under great amounts of stress, it's no surprise that violence causes 12.2% of all injuries to healthcare workers.
Click to Contact Our Nurses Workers' Compensation Lawyers Today
Common Injuries in Healthcare Jobs
The Occupational Safety and Health Administration (OSHA) reports that hospitals are some of the most dangerous places to work in the country. In fact, the injury and illness rate in hospitals is even higher than those in construction and manufacturing jobs. The most common injuries affecting hospital workers, nurses, aides, orderlies, technicians, and other healthcare workers include
Sprains and strains
Cuts and bruises
Pain from overexertion
Multiple trauma, or sustaining multiple injuries
Back and neck injuries
Are Healthcare Professionals Eligible for Workers' Compensation?
Yes, nurses, doctors, and other healthcare professionals are eligible to receive workers' compensation in the event of a workplace injury, however, they must meet certain eligibility criteria to file a claim. To determine whether you're eligible for workers' compensation benefits after an on-the-job injury, you'll need to answer the following questions:
Is your injury or illness job-related? You should've reported your injury to your employer when it happened. If you didn't report it as soon as possible and include as many details as you can. Any delays in the reporting process can hamper your ability to collect benefits.
Are you classed as an employee by the company you work for? Generally, only employees are eligible to file for workers' compensation. If you're classed as an independent contractor, you could be ineligible to file for benefits—though you could still have grounds to file a claim outside of workers' compensation.
Have you filed before the deadline? Louisiana has statutes of limitations ranging from one to three years after the date of your accident to file a workers' compensation claim to pay for your medical treatment.
Injured at Work? Get Gordon.
If you've been injured at work, you shouldn't be left to fend for yourself while you heal. Workers' compensation insurance is required for most employers in the United States, but many can still drag their feet or try to deny your claim.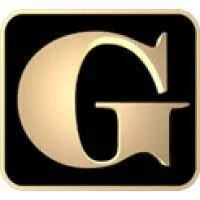 When your employer is giving you the run-around for your workers' comp benefits, you need a legal advocate who will stand up against them on your behalf. The team at Gordon McKernan Injury Attorneys have 679+ years of combined legal experience, and our workers' comp lawyers will fight for you against your employer to get you the compensation you need to heal from your injuries.
After you've been hurt at work, give Gordon McKernan Injury Attorneys a call at 888.501.7888 for a free consultation. A dedicated lawyer will review your case and give you legal advice on how best to move forward.
Healthcare Professionals Workers' Compensation Lawyer Near Me
888.501.7888
Filing a claim with Gordon Mckernan Injury Attorneys is easy! Simply follow the steps below.
Get Your Free Consultation
Fill out our quick and easy form to find out if your case qualifies. Our consultations are free and confidential, and we are here to help whether you hire us or not! 
An Attorney Will Reach Out
Our team will evaluate your case and decide on the best course of action. One of our lawyers will get back to you promptly and begin the process of winning your case! 
Get Gordon! Get It Done!
Once your case has been evaluated and deemed a good fit for our firm, our team will go to work immediately on gathering evidence, building your case, and getting you the compensation that you deserve.