Personal Injury Lawyers in Hammond
If you or a loved one has been the victim of an injury caused by someone else, you deserve answers to your pain, suffering, lost wages, medical costs, and even wrongful death. To find the compensation you need to heal after a devastating accident, call an experienced personal injury lawyer in Louisiana today. Gordon McKernan Injury Attorneys can help you become whole again.
When you've been injured, Gordon McKernan's team of Hammond injury lawyers is here for you. Give us a call at 985.888.8888 to speak to an experienced personal injury attorney about your case. We're here to worry about filing legal paperwork, searching for evidence, and arguing your case, giving you the space you need to recover.
How a Personal Injury Lawyer Can Help Your Claim
When you've been injured in an accident, you might be facing months or even years of disablement due to your injuries. You could also face any or all of the following issues:
Fiscal struggles, such as lost wages and medical bills
Lost wages due to an inability to work for weeks, months, or even the rest of your life
Mobility issues due to broken bones, torn muscles, and other injuries
Overall health—both physical and mental—can suffer as well
However you've been injured, you deserve repayment for the anguish, pain, and suffering you're going through, not to mention the monetary costs. However, your insurance is not in the business of helping you heal: they're in the business of making money. That means they'll probably only offer to pay the minimum required by law, and not what you deserve. You need an experienced personal injury lawyer to get the help you need.
The team at Gordon McKernan Injury Attorneys is made up of experienced Hammond lawyers who genuinely care about our clients' well-being. We know you need more than the minimum settlement offered to move on with your life after a devastating injury. When you call Gordon, a Hammond personal injury lawyer from our team can help you seek damages from the party at fault by filing legal paperwork, negotiating your settlement, and even taking your case to court.
Click to contact our Hammond Personal Injury Lawyers Today
The Get Gordon team in Hammond has extensive experience in multiple types of personal injury claims, including
When to Call a Hammond Personal Injury Lawyer
After an accident, you should first ensure that you and everyone with you is safe from further injury, if you can. Next, call emergency services for the medical attention you need to survive your injuries, and your insurance company to report the injury.
However, do not agree to any settlement offer your insurance company might provide! Call Gordon McKernan Injury Attorneys for a free consultation on the details of your case, including what compensation you could expect for your injuries. We'll also begin working on your case right away.
Call a Hammond personal injury lawyer as soon as you can after suffering a personal injury. Per Louisiana law, most personal injury cases are imposed a one-year statute of limitations. If you wait longer than that to file your claim, your case may not be heard at all.
Remember, insurance companies aren't concerned about your well-being or health. They're only concerned about their quarterly profits. However, the compassionate lawyers with Gordon McKernan Injury Attorneys understand that you need more than the minimum to account for all the pain and suffering you've been through. That's why we provide the G Guarantee: you pay nothing until we win or settle your case.
Why Choose Gordon McKernan Injury Attorneys in Hammond
If you or a loved one has been harmed by a negligent party in Hammond, call Gordon McKernan Injury Attorneys at 985.888.8888 today. Our experienced team of Louisiana personal injury attorneys has helped the people of Hammond, Livingston, Ponchatoula, Covington, and the rest of the Northshore get the compensation they need, and we're ready to help you.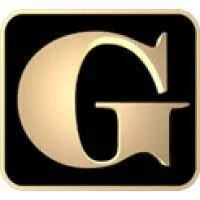 Before you settle with your insurance, call our Hammond law office for a free case evaluation with an experienced attorney. We'll do everything we can to help you recover the maximum compensation for your injuries, so you can properly heal and move on with your life.
Call us toll-free any time at 888.501.7888 to talk about your case. We're here to listen to what happened, give you our considered legal opinion, and get started right away on your case. We've recovered billions of dollars for our clients over years of experience, so we know what it takes to get you every penny you deserve.
Hammond Personal Injury Lawyer Near Me
337.275.3047
Filing a claim with Gordon Mckernan Injury Attorneys is easy! Simply follow the steps below.
Get Your Free Consultation
Fill out our quick and easy form to find out if your case qualifies. Our consultations are free and confidential, and we are here to help whether you hire us or not! 
An Attorney Will Reach Out
Our team will evaluate your case and decide on the best course of action. One of our lawyers will get back to you promptly and begin the process of winning your case! 
Get Gordon! Get It Done!
Once your case has been evaluated and deemed a good fit for our firm, our team will go to work immediately on gathering evidence, building your case, and getting you the compensation that you deserve. 
Frequent Answered Questions