Rental Car Accident Lawyer in Lafayette
Having a rental car available when you need it can make life easier, whether you're traveling for business or pleasure. But what happens if you're involved in a rental car accident?
Who is responsible? How can protect your rights?
A Lafayette rental car accident attorney can help! At Gordon McKernan Injury Attorneys, we can assist in locating the accountable party and securing the compensation you need to move forward as much as possible.
Click to Contact Our Lafayette Rental Car Accident Lawyers Today
Accident Involving a Rental Car? What You Need to Know
Dealing with an accident involving a rental car can indeed be a scary experience. The process of determining liability and compensation tends to be complicated, which is why seeking help from a Lafayette rental car accident lawyer is vital.
One of the most important things to establish is who will be responsible for paying for the rental car after the accident.
If the accident was caused by another driver, their insurance company will be responsible for any damages or injuries resulting from the crash. This is similar to any other car accident situation in Louisiana. However, if you were driving the rental car and caused the accident, things can get more complex.
The compensation liability may depend on whether you purchased additional insurance through the rental car company. If you did, their insurance company will cover the damages or injuries resulting from the accident. But, if you didn't buy insurance through the rental car company, you will have to rely on your primary insurance company.
It's worth noting that in some instances, your insurance policy may cover the costs even if the driver is uninsured or underinsured.
Popular Rental Car Companies in Lafayette
There are several popular rental car companies in Lafayette, Louisiana. Some of the most well-known ones include
Enterprise Rent-A-Car
Hertz Rent-A-Car
Avis Car Rental
Budget Car Rental
National Car Rental
Alamo Rent-A-Car
Keep in mind that there are other rental car companies that operate in Louisiana, so don't hesitate to compare prices, services, and vehicle availability to find the best option for your needs.
A Rental Car Hit Me: What You Should Do
Being involved in a car accident with a rental vehicle can be a stressful experience, but taking the appropriate steps can make a big difference. Here are some important things to do:
Get medical treatment: Even if you don't think your injuries are serious, it's important to call for medical attention. This will ensure that you receive proper treatment and that your injuries are documented.
Contact law enforcement: They will help clear away debris and write a police report which can help prove your claim with the insurance company.
Gather evidence: It's important to write down things like the driver's name, contact info, license plate number, and insurance company. Taking pictures of the accident scene is a good idea too.
Contact the rental company: You should call the car rental company asap because there will be paperwork to fill out. You should also read your own insurance policy and note the car rental's insurance policy.
Speak with a Lafayette Rental Car Accident Lawyer: Anytime you're injured in a crash and someone else is to blame, you should seek legal help. A rental car accident lawyer can communicate with the at-fault party and all the insurance companies involved to ensure you're protected.
Can You Sue a Rental Car Company?
Yes, it's possible to sue a rental car company, but it depends on the circumstances of the case.
If the rental car company is responsible for the accident, you may have a valid legal claim against them. Similarly, if the rental car company failed to disclose important information or knowingly rented a defective vehicle, you may have grounds for a lawsuit.
FYI: Most rental car companies require customers to sign rental agreements that often contain clauses that limit the company's liability. These agreements may also require customers to waive their right to sue in the event of an accident.
If you're considering suing a rental car company, it's important to consult with a qualified Lafayette rental car accident lawyer who can assess the specifics of your case and advise you on the best course of action.
Rental Car Accidents Can Cause Catastrophic Injuries
Truth be told, rental car accidents can turn into catastrophic injuries, such as:
As well as wrongful death
Remember:
1) Keep in mind that rental cars are commonly used by inexperienced drivers, which increases the risk of accidents.
2) There's a possibility that the rented vehicle may not have undergone proper maintenance or inspection, which could lead to mechanical failures and mishaps.
3) Rental car accidents could involve multiple vehicles, which could exacerbate the harm done to the drivers and passengers.
Compensation After a Rental Car Accident
If you've been involved in a rental car accident in Baton Rouge, Louisiana, there are several types of compensation that you may be entitled to receive, including:
1. Medical expenses: You may be entitled to receive compensation to cover the cost of medical expenses, such as hospital bills, doctor's fees, prescription medications, and rehabilitation expenses.
2. Lost wages: If the accident caused you to miss work, you can gain compensation to cover the wages you lost as a result of the accident.
3. Property damage: If the accident caused damage to the rental car, you can receive compensation to cover the cost of repairs or replacement of the vehicle.
4. Punitive damages: In some cases, if the at-fault party acted with negligence, you may be entitled to receive punitive damages, which are designed to punish the at-fault party.
5. Pain and suffering: Physical or emotional pain and suffering? You may be entitled to receive compensation to account for these damages.
Hire a Car Accident Attorney at Gordon Mckernan Injury Attorneys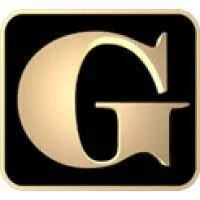 Accidents in rental cars can be scary, but you may be entitled to compensation for your damages if you or someone you know was hurt in one. This is where a Lafayette rental car accident lawyer can assist at !To schedule a FREE consultation, contact us, and we'll go to work on your rental car accident case right away. It's even better with the G Guarantee since you won't have to pay anything unless we win in your case!
Lafayette Rental Car Accident Lawyer Near Me
337.999.9999
Filing a claim with Gordon Mckernan Injury Attorneys is easy! Simply follow the steps below.
Get Your Free Consultation
Fill out our quick and easy form to find out if your case qualifies. Our consultations are free and confidential, and we are here to help whether you hire us or not! 
An Attorney Will Reach Out
Our team will evaluate your case and decide on the best course of action. One of our lawyers will get back to you promptly and begin the process of winning your case! 
Get Gordon! Get It Done!
Once your case has been evaluated and deemed a good fit for our firm, our team will go to work immediately on gathering evidence, building your case, and getting you the compensation that you deserve.