Car Accident Lawyer in Lafayette
No matter how safely you drive, car accidents in central Louisiana are unfortunately a common occurrence. Being victimized by a Lafayette car crash can be an extremely traumatic event that can leave you injured, unable to work, and with extensive medical bills and other costs.
The aftermath of a car crash can be a confusing process, and you shouldn't have to go through it alone. Regardless if you've been in a rear-end collision, sideswipe accident, or another type of car accident, Gordon McKernan Injury Attorneys can help. We'll help you with every step of your case, from filing your claim to arguing your case in court.
Lafayette is the seat of the fifth-most-populated parish in Louisiana. In 2020, drivers in the parish suffered over 1,500 car accidents, many of which resulted in injury. Personal injury cases involving car accidents can be extremely complex, which is why they require a car accident lawyer with the experience and skill to take on the insurance company to recover maximum compensation.
When you hire the legal team with Gordon McKernan Injury Attorneys, we'll work to protect your rights and prevent the insurance company from taking advantage of you. We have over 679+ years of combined legal experience helping Louisianans recover the compensation they need to heal, and we won't charge you a dime unless we win your case!
If you've been injured in a Lafayette car accident, give us a call at 337.999.9999 for a free consultation or fill out our easy-to-use form below.
Click to Contact Our Lafayette Car Accident Injury Lawyers Today
Types of Lafayette Car Accident Injury Claims
After an accident, Louisiana law outlines three distinct paths for seeking compensation. Depending on the injuries you've sustained, their severity, and the circumstances of your auto accident, your claim will be categorized under negligence, product liability, or wrongful death. Figuring out which of these applies to your case is one of the first steps to take after your accident, and it's the first thing we'll do when you give us a call.
Negligence
The most common claim resulting from a car wreck, negligence is the failure to take a necessary action or uphold a duty of care, resulting in harm. A person practicing negligence is one that places you or your passengers in an unsafe situation, leading to a car accident.
Common negligent driving behaviors include drunk driving, aggressive driving, distracted driving, or drowsy driving.
Product Liability
Your car is a collection of thousands of moving parts, any of which could fail at almost any time. If one of these parts fails when due to a fault in its construction and leads to a car accident, you can seek renumeration in a product liability case.
Gordon McKernan Injury Attorneys have helped clients prove that their accidents or injuries were caused by blown-out tires, brake failure, faulty airbag deployments, and other product liabilities. All of these can result in serious injury, so call us if you've been injured by a faulty part during an accident.
Wrongful Death
Tragically, some Lafayette car accidents result in the deaths of the driver or their passengers. If your family member was killed in a Louisiana car accident, you have the right to seek damages under Louisiana's wrongful death statute.
While a wrongful death case won't bring your loved one back, it can help you collect compensation to pay for the costs associated with the burial, the deceased's lost wages, medical expenses, and your loss of consortium.
Most Dangerous Roads and Intersections in Lafayette
Lafayette has a reputation for terrible traffic, and with terrible traffic comes an increased risk of accidents. Every year, police respond to thousands of accidents in Lafayette alone, and the majority of them are at one of the following roads and intersections:
West Congress Street
Ambassador Caffery Parkway, especially the intersection with Johnston Street
West Pinhook Road
Kaliste Saloom Road
Who Is Liable for Car Accident Injuries?
In Louisiana, liability in civil cases is determined by civil courts, using a legal concept called pure comparative negligence. Under this system, one or more party to an accident can be held liable for that accident, and all are eligible for compensation for their damages proportional to their amount of liability.
Applying the doctrine of pure comparative negligence to your Lafayette car accident means two main things:
Multiple parties can owe you compensation for your losses:

Other drivers or passengers contributing to the crash
Employers of working drivers
Government entities that failed to properly maintain infrastructure
Manufacturers or mechanics who made or repaired a faulty part

Even if you're found partially at-fault, you could still be eligible for a portion of your sought damages. For example, if you and another driver are found to share equal blame in an accident costing you $10,000, you can still receive 50% of your losses, or $5,000.
Ideally, everyone involved in a car accident has their vehicle insured. However, this is not always the case, and even when both drivers are insured, the claims process can complicate your journey toward compensation. This complicated system of filing claims and determining liability is a major reason why it's crucial to work with an experienced car wreck lawyer at Gordon McKernan Injury Attorneys!
Compensation You Could Recover After a Lafayette Car Accident
Every personal injury case is different, so having a Lafayette car accident lawyer to examine the evidence in your case is important. Damages you could recover after a car accident include the following:
Past and future medical expenses, including hospital bills, ongoing therapy, assistive devices, and in-home care
Property damage, including the cost of repairs to your vehicle or its replacement
Lost wages, including future wages if you can no longer work
Pain and suffering
If you've lost a loved one in the accident, your family could also be entitled to wrongful death damages including
Funeral and burial expenses
Loss of protection and support from the deceased
Loss of wages and benefits previously provided by the deceased
Loss of consortium with the deceased
In extreme cases, victims are awarded punitive damages—damages intended to punish the defendant and discourage them from repeating their behavior that led to the car accident.
Do I Need a Police Report to File a Car Accident Claim?
While you can file a claim without a police report, Louisiana law requires police involvement in any car accident involving drunk driving, bodily injury, over $500 of property damage, or death.
Even if this doesn't seem to be the case in your accident, a police report can serve as a definitive record of the accident. If you don't have one, you could leave out crucial evidence in your testimony, and the jury will have to weigh your story against the other party's, which could weaken your case.
The reason for filing a police report is simple, having the details of the auto accident documented will serve as your definitive record of the circumstances of your Lafayette car wreck. Even if the damages or injuries sustained are minimal, car accident victims should still file a report.
Start the Healing Process—Call Gordon McKernan Car Accident Lawyers in Lafayette Today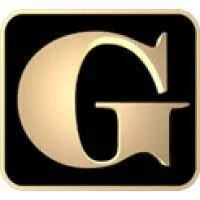 The team of auto accident lawyers at Gordon McKernan Injury Attorneys in Lafayette will begin investigating your auto accident injuries immediately. Call us 24/7 at 337.999.9999 to speak to a car crash lawyer about your case.
Our goal as your Lafayette personal injury attorney is to help you through this traumatic situation and get the financial compensation you deserve to heal from your injuries. Contact our law office to speak to an experienced Lafayette car accident lawyer to recover compensation and Get Gordon today!
Lafayette Car Accident Injury Lawyer Near Me
337.999.9999
Filing a claim with Gordon Mckernan Injury Attorneys is easy! Simply follow the steps below.
Get Your Free Consultation
Fill out our quick and easy form to find out if your case qualifies. Our consultations are free and confidential, and we are here to help whether you hire us or not! 
An Attorney Will Reach Out
Our team will evaluate your case and decide on the best course of action. One of our lawyers will get back to you promptly and begin the process of winning your case! 
Get Gordon! Get It Done!
Once your case has been evaluated and deemed a good fit for our firm, our team will go to work immediately on gathering evidence, building your case, and getting you the compensation that you deserve. 
Frequent Answered Questions