Trusted Lafayette Car Accident Attorney
Car accidents are unfortunately a common occurrence that sometimes cannot be avoided regardless of how safe of a driver you are. Becoming a victim of a car crash in Louisiana can be an extremely traumatic event that may leave you injured, without a vehicle, and with extensive future medical bills or lost wages. 
The aftermath can be confusing and is a process that no one should have to go through alone. Car accidents can take many forms, common types include rear-end collisions or sideswipe car accidents. If you're involved in any type of car accident in Lafayette, LA, Gordon McKernan's personal injury attorneys in Lafayette can walk you through the process of filing a lawsuit and help get the compensation you deserve.
Lafayette, LA is located in the fifth largest populated parish in Louisiana, with over 1,500 reported car accidents in 2020. Personal injury car accident cases are very complex and require a car accident lawyer with the experience and skill to take on the insurance company and fight to get you maximum compensation.
The legal team at Gordon McKernan Injury Attorneys Lafayette will work to protect your rights and prevent you from being taken advantage of by the insurance company. We are so confident in our ability to well-represent you that we won't charge a dime unless we win your case! Check out some of our client results of car wreck cases and see how much you can potentially recover.
If you're a Lafayette car accident victim and need legal representation, simply contact us online or call 225.615.8550 for your free consultation.
Lafayette Car Accident Claim Types
Louisiana state law outlines three distinct paths for seeking compensation following a car accident. Depending on the injuries sustained, severity, circumstances of your auto accident, the claim will be categorized under either negligence, product liability, or wrongful death. With the help of an experienced Lafayette accident injury lawyer from Gordon McKernan Injury Attorneys, our team will help navigate your case after a car accident with ease!
Negligence
Negligence is the most common claim type resulting from a car wreck. A person practicing negligent behavior is one that places you or your passengers in an unsafe situation due to a car accident. A driver can be classified as negligent when practicing drunk driving, aggressive driving, or distracted driving.
Product Liability
Any aspect of your car can fail at any moment, even when you don't even notice it is failing. Faulty parts like a tire blowout, brake failure, or faulty airbag deployment are all classifications of product liability which can cause serious injury.
Wrongful Death
We hope it never happens, but a Lafayette car accident can result in the death of you or a loved one. Under Louisiana Law, the wrongful death statute allows for victims to receive compensation for costs associated with the burial, lost wages, medical expenses, and loss of consortium for the party involved. 
Click to contact our Lafayette Car Accident Injury Lawyers Today
Who is Liable for a Car Accident?
In Louisiana, liability is determined by the civil courts. Using a concept called pure comparative negligence, courts can decide who is at fault after a Lafayette car accident. Under this system, blame can be placed on the sole person or the full party who caused the Lafayette car accident; they can all share a portion of the damages needed to be recovered.
Applying pure comparative negligence to your Lafayette car wreck case means two things:
Multiple parties can owe you compensation for your losses, including:

Other drivers or passengers, if they contributed to the crash
Employers or government entities, if they failed to properly maintain infrastructure
Product manufacturers or auto repair shops, if they made or repaired a faulty part
Or others
Even if you're found partially at-fault, you might still be awarded a portion of the damages you seek. For example, if you and another driver are found to share equal blame in an accident that cost you $10,000, the other driver can be ordered to pay 50% of your losses, or $5,000.
In the ideal scenario, the opposing party would have their vehicle insured. However, the liable party's insurance claim may complicate matters regarding your car accident case. The intricate system of filing for compensation in Lafayette is the sole reason working with an experienced car wreck lawyer at Gordon McKernan Injury Attorneys is crucial!
Compensation You May Recover After a Lafayette Car Accident
Every case is different, So having a Lafayette car accident lawyer to examine the evidence in order to determine how much you can recover is important. The following are some types of recoverable damages from reckless driving that can be recovered after a car accident:
Medical expenses
Property damage
Pain and suffering
Physical therapy costs
Lost wages, including future wages if you can no longer work
If you lost a loved one to the accident, your family might also be entitled to specific, wrongful death damages, including the following:
Funeral and burial expenses
Loss of protection and support
Loss of wages and benefits previously provided by the deceased
Loss of consortium
In some cases, you may be able to recover punitive damages, which are damages intended to punish and discourage them for the behavior that led to the car accident.
Do I Need a Police Report to File a Claim After a Car Accident?
While you can file a claim without a police report, you risk potentially leaving out crucial pieces of evidence for your case. Louisiana law specifies you must contact the police after a car accident that involves drunk driving, bodily injury, property damage, or death. If you do not have a definitive record of the car accident, the jury may have to weigh your description of the scene against theirs, which may not lead anywhere.
The reason for filing a police report is simple, having the details of the auto accident documented will serve as your definitive record of the circumstances of your Lafayette car wreck. Even if the damages or injuries sustained are minimal, car accident victims should still file a report.
Start the Healing Process—Call Gordon McKernan Car Accident Lawyers in Lafayette Today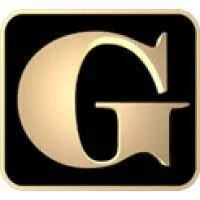 The team of auto accident lawyers at Gordon McKernan Injury Attorneys in Lafayette will begin investigating your auto accident injury immediately. Contact us 24/7 at 225.615.8550 to speak with a car crash lawyer about your case.
Our goal as your Lafayette personal injury attorney is to help you through this traumatic situation and get the financial compensation you deserve to cover the costs incurred from damages, injuries, etc. When you hire our team, know that you are working with the best in the business, you will pay no money unless we win your case. Why wait? Contact our law office to speak to an experienced Lafayette car accident lawyer to recover compensation and Get Gordon today!
Lafayette Car Accident Injury Lawyer Near Me
888.501.7888
Filing a claim with Gordon Mckernan Injury Attorneys is easy! Simply follow the steps below.
Get Your Free Consultation
Fill out our quick and easy form to find out if your case qualifies. Our consultations are free and confidential, and we are here to help whether you hire us or not! 
An Attorney Will Reach Out
Our team will evaluate your case and decide on the best course of action. One of our lawyers will get back to you promptly and begin the process of winning your case! 
Get Gordon! Get It Done!
Once your case has been evaluated and deemed a good fit for our firm, our team will go to work immediately on gathering evidence, building your case, and getting you the compensation that you deserve. 
Frequent Answered Questions