Spinal Cord Injury Accident Lawyer in Louisiana
A spinal cord injury can be one of the most devastating anyone can suffer. These injuries lead to partial or complete paralysis, intense and ongoing pain, and an inability to work or live independently. What's more, a spinal injury also carries skyrocketing medical costs and an uncertain future for you and your family.
The Louisiana personal injury lawyers at Gordon McKernan Injury Attorneys understand the hardships you can face on your path to recovery. We also understand that these victims need someone they can trust to help them through this challenging ordeal. Gordon McKernan Injury Attorneys are here to help you fight for justice and fair compensation.
What Costs Will Louisiana Spinal Cord Injury Patients Incur?
Numerous factors can lead to a damaged spinal cord, but the most common is external trauma. A spinal cord injury involves damage to the spinal cord that results in a loss of mobility, feeling, or function. Typically, spinal cord injuries are caused by accidents involving car crashes, truck wrecks, falls, and gunshot wounds.
Almost all spinal cord injury victims face a significant change in their lifestyle, as well as expensive treatments and rehabilitations. Most spinal cord injury patients need at least the following expensive services and equipment following a spinal cord injury:
Surgery
Rehabilitation therapy, including occupational and physical therapy
Diaphragm pacing
Mobility experts
Medical devices, including wheelchairs
Click to Contact Our Louisiana Spinal Cord Injury Lawyers Today
Types of Spinal Cord Injuries
Spinal cord injuries are often divided into two types:
Incomplete spinal cord injuries involve partial damage to the spinal cord. Your ability to feel and move will depend on the injured area of the spinal cord and the severity of that injury.
Complete spinal cord injuries result in permanent damage to the affected area of the spinal cord. Effects can include permanent paralysis, including quadriplegia and paraplegia.
Where the spinal cord was injured also affects the victim's prognosis and treatment.
Cervical spinal cord injuries affect the head and neck region above the shoulders. This is the most severe level of spinal cord injury, and can result in total paralysis.
Thoracic spinal cord injuries damage the function of the abdominal muscles, mid-back, and upper chest. Usually, hand and arm function remain normal with this spinal cord injury.
Lumbar spinal cord injuries affect the legs and the hips. Those injured may need braces or a wheelchair following this type of spinal cord injury.
Sacral spinal cord injuries affect the pelvic organs, buttocks, backs of the thighs, and hips, which can lead to loss of bowel control and some loss of function in the hips and legs. Victims with this type of spinal cord injury can often walk.
Common Causes Of Spinal Cord Injuries
Louisiana spinal cord injuries typically occur during the following incidents:
Acts of violence
Dangerous conditions
Medical malpractice
Depending on the extent and what part of the spinal cord is damaged, these injuries can result in prolonged or permanent paralysis. If you suffered a spinal cord injury in an accident, contact a Louisiana spinal cord lawyer as quickly as possible. These lawyers can promptly investigate the evidence and figure out what happened and who was at fault.
Symptoms Of A Spinal Cord Injury and Other Consequences
Victims of traumatic accidents can experience spinal shock, a temporary condition that causes a loss in muscle movement, reflexes, and feeling. Other symptoms can appear after spinal shock begins to subside, including
Muscle weakness
Breathing issues
Loss of bowel and bladder functions
Loss of feeling in the arms, chest, or legs
Loss or an altered sensation including the ability to feel cold, heat, and touch
Loss of movement in what's known as a paralysis injury
Exaggerated reflexes or spasms
The intense stinging sensation caused by damage to the nerve fibers
Difficulty coughing or clearing secretions from the lungs
Changes in sexual sensitivity, function, and fertility
If you start experiencing any of the following emergency symptoms after an accident, you need to seek emergency medical help immediately:
Extreme pressure or pain in the back, neck, or head
Incoordination, weakness, or paralysis in any part of the body
Loss of bowel or bladder control
Impaired breathing
Oddly positioned back or neck
Difficulty walking
Problems with balance
Spinal cord injuries can also result in more serious, possibly permanent, side-effects. Paraplegia is the loss of sensation and function in two limbs, while quadriplegia is that loss in all four limbs. Both conditions can lead to further medical complications as well as a life-long dependence on expensive medical devices or live-in help.
Why Should You File a Spinal Cord Injury Claim?
If you suffered a spinal cord injury, you might qualify to pursue certain damages and get compensated for your pain and suffering. In Louisiana, these damages include economic, non-economic, and punitive damages.
Economic damages are easily quantified and include
Medical expenses, including past, current, and future medical bills
Lost wages, including past, current, and future lost wages resulting from an inability to work due to an injury
Personal property damages
Rehabilitation costs
At-home nursing care
Household services, such as childcare services or cleaning services
Other out-of-pocket expenses
Non-economic damages are not easily quantified. They include the following:
Mental anguish
Loss of companionship
Loss of consortium
Loss of enjoyment of life and activities
Loss of reputation
Punitive damages are only awarded in limited situations, and aren't meant to compensate the victim. Instead, they exist to punish the defendant and deter them from repeating mistakes. While Louisiana law allows for punitive damages, Louisiana courts rarely award them except in extreme cases.
What to Do After a Spinal Cord Injury Accident in Louisiana
If you're the victim of a spinal cord injury accident, the first thing you should do is call emergency services. Your spinal cord injury might not be readily apparent, so it's important to be checked by a doctor as soon as possible. The physician can diagnose possible spinal issues and treat your injuries. Their findings will also be included in a medical report, which is important evidence in your claim.
When you call emergency services, also request a police officer at the scene. Their police report from the scene of the accident can also serve as important evidence in your spinal cord injury claim.
Once you've received the necessary medical care for your injuries, the following steps can help establish a strong personal injury claim:
Gather evidence. If possible, have a family member or friend return to the place the accident occurred and take photos or videos. Make sure to take pictures of any dangerous conditions involved, debris left following an accident, and other evidence. All of that can help document what happened.
After the accident, keep a detailed journal of events. Include what happened at the accident, the injuries you suffered, and what type of help and treatments you need. This journal can become vital evidence to demonstrate your pain and suffering in court, so jot down something in it every day.
Watch what you say after your accident, and avoid statements such as "it was my fault" or any apology for the accident. Apologies and similar statements may end up hurting your claim. If your insurance company calls, make sure you only provide it with basic information and refer all further communications to your attorney.
Contact an experienced Louisiana spinal cord injury attorney. Following your spinal cord injury accident, contact a skilled and experienced Louisiana spinal cord injury attorney as soon as possible. Your lawyer can begin investigating what happened, determining who was at fault, and going after all those liable for your spinal cord injury.
Helping Louisiana Residents Focus on Healing
Following a Louisiana spinal cord injury accident, you have enough to worry about. Don't handle these complicated legal proceedings on your own. Instead, contact Gordon McKernan Injury Attorneys today, and let us provide you the legal help you need.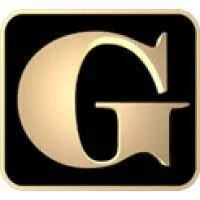 At Gordon McKernan Injury Attorneys, we understand what spinal cord injury victims are going through. We're dedicated to helping them and their families pursue justice and compensation. Our legal team has 679+ years of combined legal experience handling cases involving spinal cord and other injuries to help you pursue the maximum compensation for your injury.
If you or someone you love has had a spinal cord injury due to negligence, call Gordon McKernan Injury Attorneys at 888.501.7888. We'll provide you with a free consultation about your legal options, and help you begin your path to healing.
Louisiana Spinal Cord Injury Lawyer Near Me
888.501.7888
Filing a claim with Gordon Mckernan Injury Attorneys is easy! Simply follow the steps below.
Get Your Free Consultation
Fill out our quick and easy form to find out if your case qualifies. Our consultations are free and confidential, and we are here to help whether you hire us or not! 
An Attorney Will Reach Out
Our team will evaluate your case and decide on the best course of action. One of our lawyers will get back to you promptly and begin the process of winning your case! 
Get Gordon! Get It Done!
Once your case has been evaluated and deemed a good fit for our firm, our team will go to work immediately on gathering evidence, building your case, and getting you the compensation that you deserve.