Slip and Fall Attorney in Shreveport
If you've slipped, fallen, and been injured on someone else's property, they could be held liable for your injuries. Premises liability is a part of personal injury law that deals with a property owner's responsibility for injuries occurring on their property.
In a premises liability case, you'll need to prove that the defendant acted negligently in preventing the accident, maintaining their property, or warning about its dangers. These cases can be complicated, which is why you should hire a competent slip and fall lawyer in Shreveport to help with your case.
Click to contact our Slip & Fall Lawyers in Shreveport Today
Who's Bound Under Premises Liability Law?
Louisiana law demands that property owners perform the upkeep necessary to keep their property free from dangerous conditions. These responsibilities extend to owners of all sorts of buildings and properties, including
Businesses
Homes
Apartments
Malls
Playgrounds
Grocery stores
Department stores
Parking lots
And most other establishments
When owners fail to properly maintain their property or keep it safe, they can be held legally responsible when someone is hurt on that property. However, it's not as simple as getting hurt on someone's property to collect.
Common Injuries From Slip and Fall Accidents
Slip and fall accidents can result in a variety of different injuries that each have their own unique complications, the most common injury claims we see as a result of these accidents include:
Proving Your Slip-and-fall Injuries Were Caused by the Property Owner
In a premises liability case, the plaintiff must prove that the defendant exhibited negligence in preventing injury. This failure can occur through failing to maintain the property or by failing to warn about specific, dangerous conditions on their property.
To prove the property owner liable for your injuries, you'll need to prove one of the following points:
The premises owner or one of their employees must have caused the spill, worn or torn spot, or danger to be underfoot.
The owner of the premises or one of their employees must have known about the danger and done nothing to mitigate it.
The owner or an employee should have known of the danger, because a "reasonable" person caring for the property would have discovered it and removed or repaired it.
While the third situation is the most common of these three, it's also the most difficult to prove. How can you prove that someone should have known something? Usually, the judge or jury will use common sense to determine whether the property owner was careful or negligent and caused your injury.
Premises liability can be a complex area of law, so it's important to find a premises injury lawyer with the experience and drive to get results.
The Most Common Premises Accidents
The most common premises liability cases involve the following types of accidents:
Slip, trips, and falls
Swimming pool accidents, including drowning
Railing and balcony accidents, such as falling from a height
Amusement park accidents
Injury by falling objects
Negligent security
Apartment complex injuries
The risk of falling poses a serious medical issue, according to the National Safety Council (NSC). Property owners should take care to remove hazards that could call slip, trips, or falls, including
Slippery floors caused by water from spills; tracked in mud, rain, or snow; or naturally slick surfaces
Clutter in hallways, aisles, and walkways
Staircases and ramps, especially with loose or broken treads and poor handrails
Uneven surfaces like torn carpet, uneven bricks, or potholes
Badly-lit areas like parking garages, access corridors, and others
Scaffolding and ladders
Slip and Fall Accident Statistics
If you're involved in a trip and fall, you could be gravely injured. In fact, the National Floor Safety Institute (NFSI) reports the following statistics about slips, trips, and falls:
While women are more likely to experience a slip-and-fall accident at work, fatalities are more likely in men. According to the Bureau of Labor Statistics, 5% of job-related deaths for women were attributable to falls, but 11% of deaths for men.
Falls are the leading cause of emergency room visits in the country.
The most common injury resulting from a fall is a bone fracture, happening in about one out of every 20 falls.
Half of all accidental deaths are caused by a fall.
Each year in the U.S., one of every three people over 65 years old will suffer a fall.
For people from the age of 65 to 84, falls are the second leading cause of injury-related death. For people older than 85, they're the leading cause.
What to Do After a Slip and Fall Accident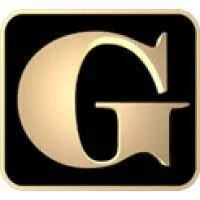 If you've suffered a slip and fall, you should call emergency services immediately to have them assess your injuries. If you can, find or have someone find the property owner for you so you can exchange insurance information. Past that, don't interact with the property owner except through your lawyer.
As soon as possible, contact a Shreveport injury lawyer with Gordon McKernan Injury Attorneys at 318.888.8888 for a legal consultation. We'll discuss the details of your case and determine if you have grounds for a personal injury claim. We'll also guide your claim through insurance and the courts, if necessary.
Shreveport Slip & Fall Accident Lawyer Near Me
888.716.2572
Filing a claim with Gordon Mckernan Injury Attorneys is easy! Simply follow the steps below.
Get Your Free Consultation
Fill out our quick and easy form to find out if your case qualifies. Our consultations are free and confidential, and we are here to help whether you hire us or not! 
An Attorney Will Reach Out
Our team will evaluate your case and decide on the best course of action. One of our lawyers will get back to you promptly and begin the process of winning your case! 
Get Gordon! Get It Done!
Once your case has been evaluated and deemed a good fit for our firm, our team will go to work immediately on gathering evidence, building your case, and getting you the compensation that you deserve. 
Frequent Answered Questions