Train & Railroad Accident Lawyer in Louisiana
Railroad tracks criss-cross Louisiana, transporting goods and passengers. While trains provide vital services to the economy and the well-being of the state and its residents, they can also endanger passengers, pedestrians, and other vehicles' occupants.
If you were injured in a Louisiana train accident, you may be able to pursue compensation through a train accident injury lawsuit. An experienced Louisiana train accident lawyer from Gordon McKernan Injury Attorneys can help you with this process.
Gordon McKernan has fought for the injured in Louisiana for many years, obtaining over $2.5 Billion in damages for our clients in all types of accidents, including those that involve trains. Contact the Louisiana personal injury lawyers today for your consultation.
Click to Contact Our Louisiana Train Accident Lawyers Today
Types of Louisiana Train Accidents
Trains are perhaps one of the safest conveyance systems ever devised, but they still carry their risks. The vast majority of train accidents are caused by negligence, and they can take a variety of forms:
Common Causes of Louisiana Train Accidents
As with most vehicle accidents, train accidents most generally result from human error. Human factors are considered the primary cause of 38 percent of train accidents.
Human errors that can result in a train accident can include
As with motor vehicle accidents, fatigue is a major cause of train accidents. Railroad employees often work long hours and fluctuating schedules that can disrupt the body's instinct to sleep during the nighttime hours. Fatigue causes hazards to railroad employees as it draws away from their ability to focus on the task before them.
Improper braking due to lack of training, inexperience, and distraction.
Traveling at an unsafe speed. All moving vehicles take time and distance to come to a safe stop after the operator has depressed the brakes. The larger and heavier the vehicle is, and the faster it moves, the more time and distance it needs to stop.
Negligent drivers of motor vehicles or pedestrians who attempt to beat the train at crossings or fail to observe warning lights.
Defects to the train or tracks. Issues with tracks account for 28 percent of train accidents, making it the second-most frequent cause of train accidents.
Mechanical or electrical failures. Seventeen percent of train accidents are the result of equipment failures.
Improper maintenance of the train, tracks, crossing signs, or station.
Catastrophic Injuries & How they Relate to Train Accidents
You've probably already gathered at this point that train accidents can result in catastrophic injuries due to the size and speed of trains. Catastrophic injuries sustained in train accidents can include
These injuries can happen to passengers on the train or to people who are involved in an accident with a train, such as pedestrians, motorists, or bicyclists. The impact of a train accident on victims and their families can be heartbreaking and may require intense medical treatment, long-term care, and rehabilitation.
Wrongful Death Claim: Everything You Need to Know
Losing a loved one in a train accident can cause a lot of anxiety and stress. Although it won't bring the person back, filing a wrongful death claim with a knowledgeable train accident lawyer can help you learn your rights and pursue compensation for the loss of your loved one.
5 steps you need to take to file a wrongful death claim in Louisiana after a Train Accident:
1. Get in touch with a train accident lawyer at because they can help you protect your rights and answer any questions you may have.
2. Collect evidence: Once you meet with a train accident lawyer at our firm to go over your case, the next step will be to gather evidence like accident reports, witness statements, and medical records to help build your case as much as possible.
3. Decide who can file: Surviving spouses, children, and parents can file the claim, as well as siblings or other close relatives (this includes adoption as well). FYI: the claim must be filed within one year of the fatal car accident according to Louisiana Civil Code 2315.2.
4. Prove liability: You need to prove the train was responsible for the accident and the death. This can possibly require expert testimony and accident reconstruction.5. Obtain compensation: If you win your wrongful death claim, you may be entitled to compensation for a variety of damages, such as medical expenses, funeral expenses, lost wages, and loss of companionship.
Determining Liability in a Louisiana Train Accident
Liability is one of the most important issues to resolve after a train accident. Liability is a legal responsibility for an action.
In train accident injury cases, you prove liability by showing the following:
The at-fault party owed you a duty of care. The duty of care depends on the at-fault party's role in the accident, but the term generally refers to how a reasonable person would act in similar circumstances.
There was a breach in the duty of care. The breach refers to the actions that the at-fault party took that violated the duty of care.
The breach in the duty of care resulted in the accident, which caused your injury and subsequent expenses and impacts.
Who Is Liable in a Louisiana Train Accident?
As previously mentioned, train accidents are most commonly the result of human error. Just as there are many causes of train accidents, there are many potential liability sources.
Trains are considered common carriers—they offer their transport services available to the public at large. This is opposed to private carriers that transport people or products for a single, contracted client. The common carrier status also means that the company or government-operated agency that runs the train has an increased duty of care to ensure that passengers arrive safely at their destination.
If a factor that the company or agency could have mitigated through greater care caused the train accident, the company and the train's conductor could bear liability.
Some of those factors include
Failing to comply with background checks ensures that railroad staff have not been previously convicted of a violent felony or fails to provide staff with adequate training to do their jobs safely.
Failing to take measures to prevent operator fatigue and appropriately maintain the train's structural parts and tracks.
Failing to ensure that the train station and platform are free from hazards that could injure passengers and that the facility's location contains adequate security to prevent crime at the station.
In addition to the operator of the train and the company or agency that operates the common carrier, liable parties in train accidents can also include
The state agency tasked with maintaining the tracks if a track defect resulted in an injury.
The manufacturer or distributor of defective train parts.
The drivers of other vehicles or pedestrians.
The carrier's worker's compensation policy, if a railroad worker was injured while on the job. A federal worker's compensation program covers most rail workers. It provides wage loss and medical benefits if the employee can prove that the railroad company failed to provide a safe workplace.
The train accident lawyers with Gordon McKernan Injury Attorneys can help you figure out who is liable for your accident and ensure you have the resources you need to recover the compensation you deserve.
How can an attorney at Gordon McKernan Injury Attorneys help with my Louisiana train accident case?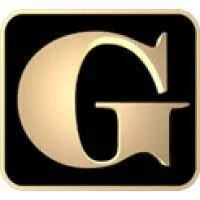 Train accidents are complex affairs that often involve government or carrier liability. If you've been injured by a train, you need an experienced train accident lawyer to navigate the complicated legal landscape. With 679+ years of combined legal experience, we can help collect evidence, file your claim, negotiate with insurance, the train company, and the railroad, and even represent you in court.
Let our Louisiana train accident attorneys at Gordon McKernan Injury Attorneys help you make sense of the train accident claims process. For a free case evaluation, contact us online or by calling 888.501.7888.
Railroad & Train Accident Lawyer Near Me
888.501.7888
Filing a claim with Gordon Mckernan Injury Attorneys is easy! Simply follow the steps below.
Get Your Free Consultation
Fill out our quick and easy form to find out if your case qualifies. Our consultations are free and confidential, and we are here to help whether you hire us or not! 
An Attorney Will Reach Out
Our team will evaluate your case and decide on the best course of action. One of our lawyers will get back to you promptly and begin the process of winning your case! 
Get Gordon! Get It Done!
Once your case has been evaluated and deemed a good fit for our firm, our team will go to work immediately on gathering evidence, building your case, and getting you the compensation that you deserve.