The Difference Between Wrongful Death & Personal Injury
The main difference between personal injury and wrongful death claims is who is able to bring the case. If the victim survives the accident, they can file a personal injury claim in Louisiana themselves. However, if the victim succumbs to their injuries and passes away, their family or estate can file a wrongful death action on their behalf.
However, wrongful death and personal injury cases have one thing in common: they are both caused by the negligence, recklessness, or malice of another party. Any wrongful death could have been a personal injury case, had the victim survived.
An experienced personal injury lawyer should be able to help you, regardless of your situation. Give the compassionate Louisiana wrongful death lawyers at Gordon McKernan Injury Attorneys a call today at 888.501.7888 for a free consultation.
What Is a Personal Injury Claim?
A personal injury claim is filed by the person whose injury has been caused by the at-fault party. Personal injury claims include injuries from a variety of accidents, including
In a personal injury claim, the victim may be able to recover compensation for damages their injuries have generated, including
Medical bills and related costs, such as ongoing treatments and physical therapy
Lost wages due to an inability to work while the victim heals
Loss of future wages, if the victim's injuries render them unable to work
Pain and suffering, mental anguish, and other non-economic damages
What Is a Wrongful Death Claim?
On the other hand, a wrongful death claim is filed by the surviving family of the accident victim. This claim is filed against that person or entity believed to be responsible for the victim's death, and seeks compensation for the following wrongful death damages:
Funeral and burial costs, plus associated costs
Medical bills from the victim's treatment before they died
Lost wages and the loss of future wages the deceased would have provided
Loss of financial benefits the deceased would have provided
Loss of companionship and consortium with the deceased
and others
Under Louisiana law, only specific family members are able to file wrongful death claims. They include relations by blood, marriage, or adoption, though parents who abandoned their children are not eligible to bring a wrongful death action, should those children die in a wrongful death accident. The family members allowed to bring a wrongful death suit include the following:
The surviving spouse or children of the deceased
If there are no surviving spouse or children, the deceased's parents
If there are no surviving spouse, children, or parents, the deceased's siblings
If there are no surviving spouse, children, parents, or siblings, the deceased's grandparents can bring a wrongful death action
Louisiana's Statute of Limitations in Personal Injury and Wrongful Death Cases
For most personal injury and wrongful death cases, the law stipulates a prescriptive period, more commonly known as the "statute of limitations", or time limit for bringing a case, of one year past the original injury. While this deadline can be extended under some very specific circumstances, generally, if you miss this deadline, your case can be thrown out of court.
Experienced Personal Injury Lawyers in Louisiana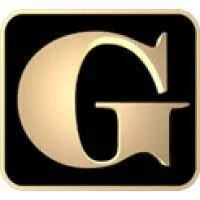 If you or a loved one has been injured or even killed in an accident that wasn't your fault, you could be feeling pain, mourning your losses, and unsure of your next steps. You need an advocate to work on your behalf against the other party and their insurance, who'll try to keep you from the money you need to heal.
Our experienced team of lawyers here at Gordon McKernan Injury Attorneys are passionate Louisiana lawyers specializing in wrongful death and personal injury cases. We've helped recover over for our clients in our decades of Louisiana law practice, and we're confident we can help you too.
Give us a call at for a free consultation about your legal situation and options. We promise we can help you get the compensation you deserve and if we don't win your case, you won't owe us a dime, that's the G Guarantee.