What To Do After Your Loved One is in a Helicopter Crash
Helicopters aren't just for transporting employees to oil rigs on the Gulf of Mexico. Residents all throughout the state of Louisiana use helicopters for many various reasons, some of them being for vacations, emergency transportation, military, law enforcement, employment commuting, or transportation.
Since a helicopter is complex, there are sadly times when a component may fail. When this happens, the results can be catastrophic. Let's take a closer look at what you need to know about helicopter crashes to make sure you're prepared in case you unfortunately experience one.
What Happens to Someone in a Helicopter Crash?
Due to weight, size, speed, and the height it flies above ground, helicopter accidents are a type of aviation accident that typically result in catastrophic injuries or fatal outcomes. If you lost someone in a Helicopter Crash, you will need to pursue a claim with a Wrongful Death Lawyer from Gordon Mckernan Injury Attorneys.
Unfortunately, it's uncommon for victims of these types of accidents to sustain only minor injuries. Furthermore, what happens to someone in a helicopter crash can be life-changing. Some common Helicopter catastrophic injuries include:
Brain injuries also known as traumatic brain injuries (TBIs) can cause headaches, memory loss, difficulty thinking or concentrating, impairment of motor abilities, and other significant, long-term effects.
Internal injuries to organs or other deep tissue can result in transplants or permanent loss of the injured organ.
Spinal cord injuries can turn into various forms of paralysis such as muscle weakness or numbness (paresis), partial paralysis (paraplegia), total paralysis (quadriplegia), or other life-changing complications. Sadly, injuries such as these are often permanent, but with proper medical attention, there's a chance of partial or full recovery.
Dismemberment, like losing one or more limbs, is common in very serious helicopter crash accidents. In a case like this, there's a chance that a limb will have to be amputated in order to save the victim's life, ultimately changing it forever.
How Do I File a Wrongful Death Lawsuit?
Dealing with the loss of a loved one from someone else's negligence or carelessness is severe. The trauma of wrongful death accidents leaves the victim's family in shock, immense grief, and other painful emotions that are difficult to process.
We know nothing can repair a treacherous loss like this one, but we want to be a legal resource as you navigate your "next steps" and options. Follow these steps to file a wrongful death lawsuit in Louisiana:
Step 1: Note that a wrongful death claim —in Louisiana, can only be filed by a specific list of people. The survivors of the victim who are eligible to file are:
The surviving spouse and/or children of the deceased or
If both spouse and children are dead, the surviving parents of the deceased or
If the spouse, children, and parents are dead, the surviving siblings of the deceased or
If the spouse, children, parents, and siblings are deceased, the surviving grandparents of the deceased
All of the above relations also include those relations by adoption.
Step 2: Make sure you file the lawsuit within 1 year of the wrongful death accident because Louisiana has a 1-year statute of limitations on bringing a wrongful death claim to the court.
Step 3: Contact a Louisiana Wrongful Death Lawyer from Gordon Mckernan Injury Attorneys who can take on your claim with confidence and give you legal advice on how to proceed.
Why Helicopters Are Dangerous Explained
Experiencing a helicopter crash is beyond traumatic. The physical and emotional pain accident victims suffer can truly be life-changing. Furthermore, helicopter accidents are more often than not the result of design flaws, mechanical malfunctions, or pilot errors.
Your personal injury attorney can help you determine what exactly caused the helicopter crash so that you can seek compensation from the at-fault party. Some common causes of helicopter crashes include:
Design flaws – It's important that every helicopter is designed in a way that it can handle demanding and harsh environments, with extreme degrees of vibration and stress. So if that wrong metal is used to fabricate a component, it can fail in the middle of a flight and cause catastrophic results.
Mechanical malfunctions – Although helicopter maintenance crews are responsible for ensuring aircrafts operate safely, unfortunately sometimes there are situations where errors are missed. In a situation like this, the error would be due to the mechanic or the manufactured part.
Poor pilot training – It's the responsibility of the helicopter manufacturer to make sure that its Flight Manual and training programs prepare every pilot as best as possible. Without this type of necessary guidance, there's a chance that the pilot may not know how to act if an unfortunate event occurs.
Compensation You Can Recover in a Helicopter Crash
Depending on the accident, several parties can file a personal injury claim to recover damages from a helicopter crash. The person injured, the spouse of the injured party, or the legal guardian, can recover damages from the responsible parties.
For example, if a person is injured in a helicopter accident, the injured party and his or her spouse may be eligible to seek compensation for lost assistance, benefits, and other services that married couples share.
The amount of damages that can be recovered varies greatly between states, countries, and international law. Some venues will only allow you to recover monetary losses, whereas others will acknowledge your need to seek compensation for non-monetary damages as well.
Have You Been in a Helicopter Accident? Get Gordon!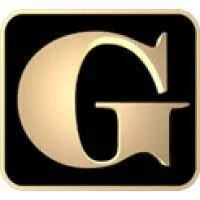 A wrong legal decision could change a potential million-dollar recovery into a recovery of a few thousand dollars. If you or a loved one has been injured in a helicopter accident, you may need the assistance of an attorney.
At Gordon McKernan Injury Attorneys, we help victims of the families of victims gain the maximum compensation following a helicopter accident. Will will review all the details, go over your rights, and let you know how we can move forward. If you would like to schedule a free consultation with us please call us at 225.888.8888. We look forward to helping you gain the most compensation possible!