Car Accident Lawyer in Shreveport
After a car accident, you can end up injured or unable to work, facing mounting medical bills, and unsure of where to turn for help. If you're in this situation, you know how scary it can be. You need an experienced Louisiana car accident lawyer on your side to help you recover needed compensation so you can focus on your health.
However, finding the right Shreveport personal injury lawyer can be hard when you're already dealing with all the fallout from your accident. When you call Gordon McKernan Injury Attorneys, you'll talk to a dedicated car accident lawyer who can walk you through the steps of your claim. We can help you throughout the entire process, from gathering evidence, to making a case, to negotiating with the at-fault party's insurance, and even taking your case to court.
Click to contact our Shreveport Car Accident Injury Lawyers Today
Is It Worth Getting a Shreveport Car Accident Lawyer?
In almost all cases, it is worth hiring an experienced lawyer in Shreveport if you've been in a car accident. A car accident lawyer can help you navigate the complex legal landscape of Louisiana and ensure you get the maximum amount of compensation you deserve for your injuries. Gordon McKernan Injury Attorneys specializes in traffic accident injury cases, and our legal team has 679+ years of combined legal experience helping our clients get the compensation they need to heal, so we're confident we can help you too.
We know what it takes to get the insurance company to cover the full value of your claim. Without a car wreck lawyer on your side, insurance claim adjusters will do everything they can to get you to settle for less than you deserve. Remember: insurance companies are concerned about their bottom line, not your health. The legal team at Gordon McKernan Injury Attorneys cares about our clients, and we'll do everything we can to get you the compensation you need to heal.
How Long Do I Have to File a Car Accident Claim in Shreveport?
According to Louisiana Civil Code, Article 3492, almost all injury lawsuits carry a one-year statute of limitations. Under the law, the prescription "commences to run from the day the injury or damage is sustained," so it's important to file your claim as soon as possible.
You should also file your claim with insurance as soon as you can to ensure that they have a record of your side of the story. However, don't accept any preliminary settlement offer they make without talking to a Shreveport car accident attorney first! A staff lawyer with Gordon McKernan Injury Attorneys can help you determine how much compensation your injuries warrant in your case.
When Should I Call a Lawyer After My Car Accident?
The best time to call Gordon McKernan Injury Attorneys in Shreveport is immediately after your accident. However, if your accident's already happened, it's not too late to get a lawyer on your side.
The sooner you call us at 318.888.8888, the sooner we can start building your case. We'll get started right away, and can help with all of the following:
Collecting evidence from the scene of the crash, police reports, and medical reports
Interviewing witnesses and others involved
Working with medical and financial experts to build a claim capturing your total damages
Negotiating with insurance companies on your behalf
If necessary, arguing your case in court to win the compensation you deserve
Give us a call today for a free, no-risk consultation. We won't charge you a dime until we win or settle your case—that's the G Guarantee.
What Can I Expect for My Shreveport Car Accident Settlement?
Gordon McKernan Injury Attorneys has case results that speak for themselves. Over the years, we've won our clients $2.5 Billion in compensation for their injuries, pain, and suffering.
However, every case is unique, so it's vitally important to give us a call to talk to a dedicated attorney. In the event of an accident in Louisiana, drivers are required to carry insurance covering
At least $15,000 in coverage for physical injuries per person
At least $30,000 total physical injury coverage
At least $25,000 in coverage for property damage
What's a Good Settlement Offer?
When you're missing work due to your injuries, receiving bill after bill, and unsure of your future, any settlement might seem like a good offer at first. However, always remember that insurers are protecting their profits, not your future, so their goal is to get you to settle as quickly and cheaply as possible.
We know that you need much more than the minimum settlement offer to properly heal from your injuries. That's why we're dedicated to helping our clients maximize their compensation to fully reflect the economic and non-economic costs of their injuries.
Proving Liability After a Shreveport Car Accident
In any car accident claim, you need to establish three facts to prove the liable party's fault and responsibility for your damages:
They must have owed you a duty of care
They breached that duty of care through negligence
That breach caused damages to you in an accident
You must build a strong case, with compelling evidence, to prove these three facts and win compensation for your injuries. The Shreveport injury lawyers with Gordon McKernan Injury Attorneys have decades of experience proving these facts for our clients, and we can help you too.
Who Is Liable for a Car Accident?
Louisiana civil courts follow a legal doctrine called pure comparative negligence when determining liability. This means that more than one party can be found responsible for an accident, and each responsible party is liable for a share of the damage based on their share of fault.
What does this mean in your car accident case?
Multiple parties could owe you compensation for your losses if they're all found at-fault. These parties can include, among others,

Other drivers involved in the crash
If those drivers were on the clock, their employers
Governmental agencies who failed to maintain infrastructure
Car manufacturers if they shipped a faulty part

Even if you're found partially liable in the accident, you could still be rewarded damages. For example, if you've suffered $15,000 in damages and are found 30% liable, you could still be eligible for $10,500 in compensation.
With multiple, variously liable parties holding multiple insurance policies, finding fair compensation for your injuries can be complex and time-consuming. That's why you need an experienced Shreveport personal injury attorney to handle your case, guiding it through negotiation and even litigation if need be.
What Kind of Accidents Can Gordon McKernan Help Handle?
When you need a Shreveport car accident lawyer, it's vital you work with a firm that specializes in your specific type of accident. Gordon McKernan Injury Attorneys in Shreveport have experiences in all the following types of claims:
Drunk driving accidents: In Louisiana, we often like to laissez-les bon temps rouler, but some people take it too far. If you've been hit by a drunk driver, you deserve compensation for their negligence.
Fatal car accidents: Tragically, too many car accidents end in wrongful death. If your loved one was killed in a car accident, the Get Gordon team can help.
Head-on collisions: These are some of the most dangerous types of collisions, and they are often fatal. If you've been hurt in a Shreveport head-on collision, call us today.
Hit-and-run collisions: Hit-and-run cases can be hard to resolve, and even tracking down the culprit can be a challenge. We can explain your options and help you hold the hit-and-run driver responsible for your damages accountable.
Rear-end collisions: In heavy traffic, rear-end collisions become more likely. Drivers have a duty to keep a safe distance from other cars on the road, and if you're hurt by someone neglecting this duty, you could be entitled to compensation.
Rollover accidents: When an 18-wheeler loses control of their truck, or when a passenger vehicle takes a turn too quickly, a rollover accident can result. These accidents are extremely dangerous, and if you're involved in one you need dedicated representation from Gordon McKernan Injury Attorneys.
Texting and driving accident: Texting and driving is illegal in Louisiana. If you've been hit by a driver who was texting, you deserve compensation—and a lawsuit may make them think twice about texting in the future.
Red light accidents: The majority of accidents in Shreveport are caused by drivers running red lights. Not only is this practice annoying and unfair: it's also extremely dangerous.
And others: We have a long history of helping our clients win the compensation they need to heal. Give us a call today to find out how we can help your case.
Shreveport Car Accident Injury Attorneys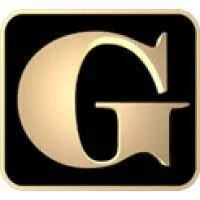 Shreveport is the biggest city in North Louisiana. That means lots of traffic, and with traffic comes an increased risk for traffic accidents. Tragically, around 1,500 car crashes happen every year in Shreveport Parish, which result in over 2,000 injuries.
After you or a loved one has been injured in a car accident, your life is turned upside down. Let us take care of the legal side of things so you can focus on healing from your injuries. Call us today at 318.888.8888 for a free consultation.
Shreveport Car Accident Injury Lawyer Near Me
888.501.7888
Filing a claim with Gordon Mckernan Injury Attorneys is easy! Simply follow the steps below.
Get Your Free Consultation
Fill out our quick and easy form to find out if your case qualifies. Our consultations are free and confidential, and we are here to help whether you hire us or not! 
An Attorney Will Reach Out
Our team will evaluate your case and decide on the best course of action. One of our lawyers will get back to you promptly and begin the process of winning your case! 
Get Gordon! Get It Done!
Once your case has been evaluated and deemed a good fit for our firm, our team will go to work immediately on gathering evidence, building your case, and getting you the compensation that you deserve. 
Frequent Answered Questions