Industrial Accident Lawyer in Zachary, Louisiana
If you live or work near Zachary, Louisiana, it's likely that you either work in the heavy industrial sector or know someone who does. Industries as diverse as manufacturing, food production, oil drilling and refining, and petrochemicals are all based in Louisiana.
In the energy sector, Louisiana ranks second for crude oil production and third for natural gas production in the country. These industries offer hundreds of high-paying jobs, as well as millions of dollars in revenue for our state. However, the jobs they provide are dangerous with high accident rates.
Some of these workplace accidents can be accounted for by the dangerous nature of the jobs. However, too many of them are caused by negligent owners or operators of the plants and factories where the accidents happen. Tragically, management often focuses on profit margins instead of worker safety, and the workers and their families ultimately pay the price.
Unsafe environments in industrial settings, caused by a lack of oversight, training, or safety protocols, can easily cause industrial accidents. These are disasters generally caused by negligence or incompetence that can affect dozens or even hundreds of people. If you or a loved one has been victimized by an industrial disaster, contact one of the personal injury lawyers at Gordon McKernan Injury Attorneys.
Click to contact our Industrial Accident Lawyers in Zachary Today
What Industries Are the Biggest in Louisiana?
Louisiana's economy depends on heavy industry, which employs thousands of Louisianans and generates millions, if not billions, in revenue for the state. There are plenty of industrial businesses that call Louisiana home:
The energy industry employs over 250,000 Louisiana workers, 44,500 of which have a six-figure salary or higher. Companies in this sector include oil refineries like ExxonMobil and Shell as well as natural gas companies, pipeline companies, and others.
According to a report by Industry Select, the manufacturing industry employs over 175,000 people concentrated in the urban centers Baton Rouge, Houma, Shreveport, New Orleans, and Lafayette.
The chemical processing industry, led in Louisiana by industry giants Dow and BASF, is crucial for the plastics, additives, and other chemicals that make up the ingredients to modern life.
Food manufacturing and processing is one of Louisiana's biggest industries—no surprise, with the focus our culture places on food. Food manufacturers in Louisiana include the McIlhenny Company, Reily Foods, and Community Coffee.
Other industries include metal fabrication, industrial machinery, defense, mining, lumber and logging, and more.
While all of these industries provide plenty of opportunity for Louisiana workers, they also provide physically demanding, dangerous jobs that can subject employees to many risks.
Common Louisiana Industrial Accidents
Because of the dangers industrial workers face daily, injuries are fairly common in industrial workplaces. While no job is without risk, the following accidents are much more common in an industrial setting:
Chemical spills
Harmful chemical exposure
Over-exertion resulting in strains or sprains
Machinery malfunction
Common Types of Industrial Injuries in Louisiana
The above accidents can cause serious, even catastrophic injuries—including the following:
If You Were Injured in an Industrial Accident, You Need Someone on Your Side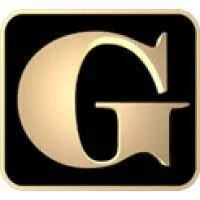 If you or a loved one were injured in an accident at work, you need a personal injury lawyer with the experience and drive to advocate on your behalf. The Zachary industrial accident injury lawyers with Gordon McKernan Injury Attorneys can help whether you're filing a workers' compensation claim, personal injury claim, or aren't sure which fits your case best.
Give us a call at 225.888.8888 for a free consultation about your legal options today. We'll listen to your story and provide legal advice, plus we'll start on your claim right away.
Zachary Industrial Accident Lawyer Near Me
225.888.8888
Filing a claim with Gordon Mckernan Injury Attorneys is easy! Simply follow the steps below.
Get Your Free Consultation
Fill out our quick and easy form to find out if your case qualifies. Our consultations are free and confidential, and we are here to help whether you hire us or not! 
An Attorney Will Reach Out
Our team will evaluate your case and decide on the best course of action. One of our lawyers will get back to you promptly and begin the process of winning your case! 
Get Gordon! Get It Done!
Once your case has been evaluated and deemed a good fit for our firm, our team will go to work immediately on gathering evidence, building your case, and getting you the compensation that you deserve.