Maritime & Offshore Accident Attorneys in Lafayette
In Louisiana, we have a booming maritime industry. Seamen, deckhands, divers, roustabouts, roughnecks, derrickmen, drillers, boat captains, motormen, boatswains, crane operators, floormen, rig mechanics, tool pushers, fishermen, and others who work on or near the water play a vital role in the Gulf states.
Whether you work on a river, lake or even offshore, your job comes with significant risks. Accidents on the waterways, offshore rigs, and platforms of Louisiana are all too common. The flammable substances and heavy machinery used in this line of work can be extremely dangerous. In fact, according to the Centers of Disease Control and Prevention (CDC), contact with equipment is the second leading cause of fatalities in offshore and oil drilling accidents.
The workers involved in these accidents can sustain severe and life-changing injuries. Maritime accidents can result in permanent disability and chronic pain, rendering workers unable to return to their jobs and unable to earn the wages they and their families relied on. In the most tragic cases, workers who suffer fatal maritime accident injuries leave behind a grieving family who might not know where to turn.
If you or a loved one has been hurt in a maritime or offshore accident, those responsible deserve to be held to account. Call the experienced maritime injury lawyers with Gordon McKernan Injury Attorneys at 337.999.9999 for a free legal consultation.
Common Causes of Maritime Injuries
While some accidents at sea are simply tragic accidents, studies have shown that about 80% of maritime accidents are related to negligence, or errors that could've been prevented with the proper safety measures. Contributors to a potentially deadly offshore accident can include
Unmaintained heavy machinery
Badly-maintained protective gear
A lack of protective gear or safety protocols
Long working hours leading to fatigue
Inexperience, or a lack of training
Reckless behavior, including alcohol and drug abuse
Laws Protecting Maritime Workers
Offshore and other maritime jobs are some of the most dangerous jobs in the country. To help protect workers and their families, the United States government has passed multiple laws to protect seamen and their loved ones in the event of an offshore accident.
The Occupational Safety and Health Administration (OSHA) reports that shipyard workers are more than twice as likely to be injured than their counterparts on land. That's why these laws are important.
Longshore & Harbor Workers' Compensation Act
If a shipyard worker is the victim of an accident that leaves them unable to work, they are protected by the Longshore & Harbor Workers' Compensation Act (LHWCA). Longshoremen and harbor workers are at especially high risks for crushing injuries and toxic exposure, due to the heavy machinery and heavy loads they work with.
Not all shore workers are covered by the LHWCA. If you're not sure whether you apply for coverage, call the experienced maritime injury lawyers at Gordon McKernan Injury Attorneys.
Death on the High Seas Act
If someone dies in international waters due to incompetence or negligence, their family can seek compensation under the Death on the High Seas Act (DOHSA). This act was written in 1920 in order to hold shipping companies, oil companies, and other businesses operating on the ocean accountable for keeping their workers safe.
Offshore workers face multiple risks every day while performing their jobs, including
Falling from great heights or overboard
Electric shocks
Chemical burns and other burns
Toxic fume exposure
Piracy
In addition, DOHSA protects passengers aboard vessels on the high seas, such as cruise ship passengers. DOHSA also applies to aircraft disasters over international waters.
Jones Act
Before the Jones Act passed in 1920, shipping industry employees had no legal recourse to recover damages they suffered while working on board a ship. Before 1920, the entire industry was mostly unregulated—meaning workers and their families were on their own to figure out how to move on after a potentially deadly accident.
The Jones Act, however, allows workers who qualify as "seamen" to seek financial compensation from the companies responsible for their injuries at sea, whether those injuries were caused by recklessness, negligence, or a vessel that wasn't seaworthy.
In order to qualify for Jones Act rights and protections, a worker must spend at least 30% of their working time on a ship. If you are unsure whether the Jones Act applies to your case, call the experienced Jones Act lawyers at Gordon McKernan Injury Attorneys for a free consultation.
Why Do I Need a Maritime Injury Lawyer?
Maritime law, also known as admiralty law, is an area of law that's quite different than that which covers accidents on land. Maritime law is complicated and requires an experienced lawyer who specializes in maritime accident cases to navigate it. If you or a loved one has been injured at sea, it's vitally important to secure a maritime accident lawyer who knows the law inside and out.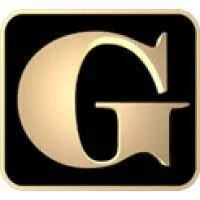 Lafayette's maritime injury lawyers at Gordon McKernan Injury Attorneys have 679+ years of combined legal experience with admiralty law personal injury cases. We know what it takes to help you get compensation for your oil rig accident, tug boat accident, submersible accident, or other maritime accident.
We're particularly experienced with Jones Act claims, so if you've been in an offshore rig accident and are left unable to work, reach out to us for a free legal consultation.
Gordon McKernan Injury Attorneys are committed to each of our clients, so you can trust that we'll do everything we can to help your case. Call our Lafayette maritime law office at 337.999.9999 today.
Filing a claim with Gordon Mckernan Injury Attorneys is easy! Simply follow the steps below.
Get Your Free Consultation
Fill out our quick and easy form to find out if your case qualifies. Our consultations are free and confidential, and we are here to help whether you hire us or not! 
An Attorney Will Reach Out
Our team will evaluate your case and decide on the best course of action. One of our lawyers will get back to you promptly and begin the process of winning your case! 
Get Gordon! Get It Done!
Once your case has been evaluated and deemed a good fit for our firm, our team will go to work immediately on gathering evidence, building your case, and getting you the compensation that you deserve.