Lafayette Wrongful Death Attorneys
Losing a loved one or family member in an accident can be one of the most devastating events of your life. Whatever the events leading to the accident, you could be experiencing all the stages of grief, while at the same time trying to plan a memorial and work out complex financial problems.
If your family member was killed as the result of someone else's negligence, you could be rightfully frustrated or even angry. Nothing can take away the pain and anguish of losing a loved one, but when you're ready to hold them responsible for their actions, the wrongful death lawyers with Gordon McKernan Injury Attorneys are here to help. Until then, you have our deepest condolences and sympathy.
Click to contact our Lafayette Wrongful Death Lawyers Today
What Causes Wrongful Death?
Pretty much every accident has the potential to turn tragic. In fact, nearly every wrongful death case would have been a personal injury case, had the victim survived. In their absence, it's up to their living family to find justice for their wrongs.
While every accident can cause a wrongful death, some are more likely than others. The most common types of wrongful death accidents in Lafayette include car accidents and truck accidents, accidents in the workplace, medical malpractice, defective products, slip and falls, and violent crime.
There are risks associated with every job, but some can be more dangerous than others. Here's some of the risks faced by Lafayette employees every day:
Nurses' injuries can include a greater risk of infection, accidental injections, slips and falls, and stress- and exhaustion-related injuries
Warehouse and plant worker injuries leading to a wrongful death can include heavy falling objects, forklift and other vehicle accidents, harmful chemical exposure, slips and falls, and other industrial accidents
Even retail workers, like cashiers, and those in food service, can fall victim to a wrongful death in the workplace—exposure to criminal activity, harmful chemicals, or defective products can happen in these workplaces, as well as other risks
Injuries from all of these jobs could be eligible for a workers' compensation claim as well, which is why you need to talk with an experienced Lafayette personal injury lawyer to discover your legal options.
Car accidents are among the leading causes of death in Lafayette, especially at the following intersections in town, as reported by The Daily Advertiser:
2400 West Congress Street: 77 accidents
3800 Ambassador Caffery Parkway: 70 accidents
3500 Ambassador Caffery Parkway: 66 accidents
Johnston Street @ Ambassador Caffery Parkway: 62 accidents
4400 Ambassador Caffery Parkway: 58 accidents
3100 Ambassador Caffery Parkway: 58 accidents
1800 West Pinhook Road: 54 accidents
3200 Ambassador Caffery Parkway: 49 accidents
4000 Ambassador Caffery Parkway: 48 accidents
2300 Kaliste Saloom Road: 44 accidents
Contributing factors to these accidents include traffic congestion, distracted driving and impaired driving, and aggressive drivers. When two vehicles of different sizes collide, like in a car and truck accident, car and motorcycle accident, or a car and bike accident, or when any vehicle hits a pedestrian, a fatality is much more likely.
Other Wrongful Death Causes
In Louisiana, wrongful death is defined as someone dying "due to the fault of another," either through negligence or wrongdoing. Wrongful death can be caused by just about anything:
Possible Damages After a Wrongful Death
There are three main types of damages that are generally awarded after a successful wrongful death suit:
Economic damages include the monetary costs borne by the deceased's family, including
Medical bills
Funeral and burial costs
Loss of future income the deceased would have provided
Loss of benefits, such as medical insurance and retirement
Loss of inheritance
Non-economic damages are those that are outside of economic concerns, such as
Emotional anguish, pain, and suffering (also known as a survival claim)
Loss of companionship
Loss of consortium
Loss of the enjoyment of life
Punitive damages are rarely-awarded damages in extreme cases of neglect or wrongdoing. These are intended to punish the defendant and deter them from repeating their behavior.
Who Can File a Wrongful Death Claim?
Louisiana law stipulates a specific set and order of claimants in a wrongful death case. Only these family members are eligible to recover damages in a Lafayette wrongful death lawsuit:
The surviving children or spouse of the deceased or
The surviving parents of the deceased, if there are no spouse or children or
The surviving siblings of the deceased, if there are no spouse, children, or parents or
The surviving grandparents of the deceased, if there are no spouse, children, parents, or siblings
The law defines a statute of limitations of one year on filing a wrongful death claim. The right to file this law suit can pass down the list if someone higher up dies before they bring a suit, but the statute of limitations does not extend in that case.
When Should I Call a Lafayette Wrongful Death Lawyer?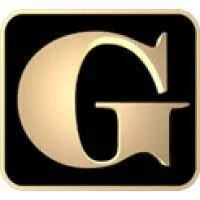 After your family member has been killed in an accident, you deserve justice for their death. Gordon McKernan Injury Attorneys understand that no amount of compensation can bring your loved one back, but a wrongful death settlement can help provide closure, and help you start to put your life back together.
If you're mourning a wrongful death in your family, call Gordon McKernan Injury Attorneys in Lafayette today at 337.999.9999. We provide free consultations, consolation, and legal advice to our clients, and we treat them all like members of our own family. You can trust that we won't rest until we help you get the compensation you deserve—that's why we offer the G Guarantee: if we don't win, you won't owe us a dime.
Lafayette Wrongful Death Lawyer Near Me
888.532.1573
Filing a claim with Gordon Mckernan Injury Attorneys is easy! Simply follow the steps below.
Get Your Free Consultation
Fill out our quick and easy form to find out if your case qualifies. Our consultations are free and confidential, and we are here to help whether you hire us or not! 
An Attorney Will Reach Out
Our team will evaluate your case and decide on the best course of action. One of our lawyers will get back to you promptly and begin the process of winning your case! 
Get Gordon! Get It Done!
Once your case has been evaluated and deemed a good fit for our firm, our team will go to work immediately on gathering evidence, building your case, and getting you the compensation that you deserve. 
Frequent Answered Questions