Baton Rouge Helicopter Crash Attorney
Helicopter crashes are some of the most devastating accidents that can occur. The aftermath can leave victims and their families struggling physically, emotionally, and financially.
As a matter of fact, there are around 20 helicopter accidents per 100,000 flight hours in the United States. This figure serves as a harsh warning of the possible dangers of helicopter flight. It emphasizes the fact that, despite several safety precautions, helicopter accidents still occur at a rate of 20 per 100,000 flight hours.
At Gordon McKernan Injury Attorneys, we understand the complexities of these cases, and our team is here to help you navigate the legal process.
Click to Contact Our Baton Rouge Helicopter Crash Attorneys Today
Causes of Helicopter Crashes
According to the FAA regulations, the majority of helicopter accident cases are caused by pilot error, with the most common errors including inadequate training, poor decisions, and failure to recognize and respond to hazards. However, helicopter crashes can be caused by other factors. For instance, mechanical failure, pilot error, poor weather conditions, and air traffic control errors are some of the most common reasons.
Mechanical failure can be due to a design flaw or a manufacturing defect, while pilot error can be caused by fatigue, lack of training, or negligence.
Poor weather conditions, such as fog, rain, or strong winds, can also lead to helicopter crashes.
Air traffic control errors can result from mishaps, inadequate staffing, or lack of training. 
Why is this information important? Understanding the cause of the crash is crucial in determining liability and seeking compensation for the victims.
Who's Liable in a Helicopter Crash?
Determining who's liable in a helicopter crash can be complicated. Multiple parties, including the pilot, helicopter manufacturer, maintenance crew, and air traffic control, can be held accountable.
An experienced accident lawyer can help you identify all parties responsible for the accident and pursue legal action against them. In cases where the helicopter manufacturer is at fault, our firm will work to show that the manufacturer knew or should have known of the defect or design flaw that caused the accident.
Types of Injuries in a Helicopter Crash
Helicopter crashes can result in severe injuries that can impact the victims' lives forever. Some common injuries include:
traumatic brain injury
spinal cord injury
burn injuries
broken bones
& internal injuries
Victims may also suffer from emotional trauma and post-traumatic stress disorder (PTSD). Our firm has handled numerous helicopter crash cases, and we have the experience and resources to help you recover the compensation you deserve for your injuries.
Compensation for Helicopter Crash Victims
Victims of helicopter crashes and their families may be eligible for compensation for their losses. Compensation may include
Medical expenses
Lost wages
Pain and suffering
Emotional distress
Wrongful death
Plus more.
In cases where the helicopter manufacturer is at fault, victims may also be eligible for punitive damages. Our attorneys will work tirelessly to ensure that you receive maximum compensation for your losses.
Who Can File a Wrongful Death Claim in Louisiana?
According to Louisiana Civil Code §2315.2, certain family members are eligible to pursue a wrongful death claim to recover damages.
These include the surviving spouse and/or children of the deceased, and if they do not exist, the surviving parents, siblings, or grandparents of the deceased. The eligibility also extends to family members by adoption.
It's important to note that the statute of limitations for bringing a wrongful death claim is one year. While the right to bring a claim can be inherited, the statute of limitations remains the same. This means that if your brother died due to negligence, and your sister-in-law passes away later on, you have the right to file a wrongful death claim against the responsible party. However, you must file the claim within one year of the original death.
Why Choose Gordon Mckernan Injury Attorneys?
At Gordon McKernan Injury Attorneys, we have a proven track record of success in handling helicopter crash cases, as well as many other personal injury cases. 
Our injury lawyers are experienced, knowledgeable, and dedicated to helping our clients get the justice they deserve! We'll work tirelessly to:
Investigate your case
Identify the liable parties
& pursue legal action to hold them accountable for their negligence.
We have access to top-notch experts who can provide testimony to support your case and ensure that you receive maximum compensation for your losses. View our contact form online or give us a call asap so we can get you on the road to recovery.
Aviation Accident? Get Gordon!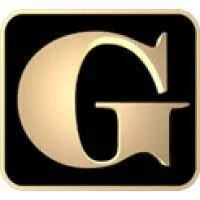 Louisiana helicopter crashes can be catastrophic events that leave victims and their families struggling in various ways. At Gordon McKernan Injury Attorneys, we're here to help you through the legal process and ensure that you receive the compensation you deserve for your losses. 
If you were involved in a helicopter accident in Baton Rouge, contact a Baton Rouge helicopter crash attorney at our firm today. We'll give you a FREE consultation and you'll have the opportunity to experience the G Guarantee! We look forward to helping you as much as possible. Get Gordon and Get it Done!
Baton Rouge Helicopter Crash Attorney Near Me
225.888.8888
Filing a claim with Gordon Mckernan Injury Attorneys is easy! Simply follow the steps below.
Get Your Free Consultation
Fill out our quick and easy form to find out if your case qualifies. Our consultations are free and confidential, and we are here to help whether you hire us or not! 
An Attorney Will Reach Out
Our team will evaluate your case and decide on the best course of action. One of our lawyers will get back to you promptly and begin the process of winning your case! 
Get Gordon! Get It Done!
Once your case has been evaluated and deemed a good fit for our firm, our team will go to work immediately on gathering evidence, building your case, and getting you the compensation that you deserve.