Maritime & Offshore Accident Lawyer in Alexandria
Louisiana has a sizable maritime industry that has an impact not only on our home, the Pelican State, but also on the entire country. Our state is full of hundreds, if not thousands of: divers, seamen, crane operators, roughnecks, drillers, captains, motormen, derrickmen, crane operators, floormen, rig mechanics, roustabouts, tool pushers, boatswains, plus more!
In Gulf Coast states like Louisiana, these women and men are vital to the economy, and they put their lives at risk each day they go into work. Unfortunately, ports, waterways, and offshore installations are uniquely prone to mishaps.
Heavy machinery and flammable substances can make a work environment extremely dangerous. In fact, the Centers for Disease Control and Prevention (CDC) has discovered that fatal contacts with equipment are the second-highest leading cause of death in offshore and oil drilling accidents.
Employees that are involved in maritime accidents may undergo catastrophic injuries, intense chronic injuries, or even permanent disabilities. When this happens there's a high chance they may be unable to continue their work and earn a living. This not only affects the employee, but their spouse and family as well.
The good news is that by filling out a maritime accident injury claim with Gordon McKernan Injury Attorneys, hurt workers can begin the process of gaining compensation for their injuries after an offshore accident. Around 80% of maritime accidents are the result of mistakes or carelessness that could have been avoided with proper safety precautions, so it's important to hold those responsible for the accident accountable.
Click to contact our Maritime Injury Lawyers in Alexandria Today
What Leads to Maritime Accidents in Alexandria?
As the ninth largest city in the state of Louisiana, Alexandria is home to many oil and gas drilling employees who unfortunately suffer injuries in Rapides Parish and the surrounding areas. Many injuries in the fields and along the Red River are the unswerving result of carelessness or protocols that could have been avoided. Some common causes of maritime accidents are:
Insufficient protective gear for the job at hand
Machinery that's been poorly-maintained or not maintained at all
Lack of training leading to inexperience
Safety protocols that have been neglected
Reckless behavior, including horseplay, drug, and alcohol abuse
Poor decision making
Lack of sleep and fatigue due to long hours on the job
Typical Maritime Injuries
According to the Occupational Safety and Health Administration (OSHA), shipyard workers are more likely to gain an injury than their counterparts in construction as well as other land-based industries. Some common maritime injuries include:
Maritime Injury Law
Without a doubt, maritime occupations are some of the most dangerous jobs in the country. Which is why the United States has passed many laws to give seamen and their families an avenue to gain compensation if an injury or death occurs while working.
While it's true that all maritime laws were created with the security and safety of workers in mind, the following three in particular serve to safeguard offshore workers as they go about their activities.
Jones Act
Before the Jones Act, workers in the shipping industry didn't have legal protection for recovering damages from an on-board injury. Better yet, before this law was created, the shipping industry all together was mostly unregulated, which meant that a sick or injured worker had to just try their best to get by.
The Jones Act gives seamen legal rights to seek financial compensation from those responsible for their injuries due to negligence, recklessness, or a vessel that's unseaworthy. To be able to qualify, a worker must spend a minimum of 30% of their time working on a ship. If this is you, get in contact with Gordon McKernan Injury Attorneys for a free consultation about your legal rights.
Death on the High Seas Act
According to the Death on the High Seas Act (DOHSA), if a seaman or other worker is killed in international waters because of another person's negligence, their family is allowed to recover damages from the parties responsible.
Also, DOSHA defends passengers of ships and aircraft in or over international waters as well. The law allows family members of passengers who've died in a preventable accident to seek compensation for the victim's death.
Longshore & Harbor Workers' Compensation Act
The Jones Act only defends workers on ships. However, the Longshore & Harbor Workers' Compensation Act (LHWCA) gives shipyard workers the right to seek compensation for their work injuries as well. The following workers qualify under the LHWCA for compensation after a work injury:
Ship builders
Ship breakers
Longshore workers
Harbor construction workers
Ship repairment
Why Do I Need an Experienced Maritime Attorney?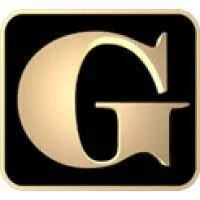 The Alexandria maritime injury lawyers with Gordon McKernan Injury Attorneys are particularly experienced in Jones Act claims, but we've assisted clients with a variety of offshore accident lawsuits. So, if you've been in an accident on a tugboat, oil rig, submersible, jack-up, or other vessel, our maritime attorneys have your back!
Get in touch with the injury lawyers who have a reputation to produce positive results. We're dedicated to each of our clients, and we don't get paid until you do-that's the G Guarantee! Contact us at 318.443.8888 for a free consultation today!
Alexandria Offshore Injury Lawyer Near Me
888.532.1573
Filing a claim with Gordon Mckernan Injury Attorneys is easy! Simply follow the steps below.
Get Your Free Consultation
Fill out our quick and easy form to find out if your case qualifies. Our consultations are free and confidential, and we are here to help whether you hire us or not! 
An Attorney Will Reach Out
Our team will evaluate your case and decide on the best course of action. One of our lawyers will get back to you promptly and begin the process of winning your case! 
Get Gordon! Get It Done!
Once your case has been evaluated and deemed a good fit for our firm, our team will go to work immediately on gathering evidence, building your case, and getting you the compensation that you deserve.