Slip & Fall Attorney in Alexandria
If you've been injured during a slip and fall accident on another person's property, they could be held liable for your injuries through an area of law known as premises liability. This area of personal injury law defines when a property owner is responsible for injuries that occur on their property.
In order to prove that your slip and fall injury was caused by the property owner's negligence, you'll have to prove that they failed to prevent the accident, either through a lack of maintenance or warning about its dangers. Both of these claims can be hard to prove, which is why you need an experienced Alexandria slip and fall injury attorney to help build your case.
Click to contact our Slip & Fall Accident Lawyers in Alexandria Today
Slip-and-fall Accidents Can Cause a Number of Injuries
If you've slipped and fallen at a grocery store, movie theater, work, or someone else's home, you could experience a number of serious injuries and their attendant complications. The most common injury claims that Gordon McKernan Injury Attorneys have seen as a result of these accidents include the following:
Who Can Be Held Responsible Under Premises Liability?
Owners of all sorts of businesses and properties are bound by Louisiana's premises liability laws. Under the law, they are required that owners perform the maintenance and upkeep necessary to keep their property free from dangerous conditions. Owners of all of the following properties can be found negligent and held liable if someone is injured on their property:
Apartment buildings
Businesses
Grocery stores
Malls, department stores, and other retail outlets
Parking lots
Playgrounds
Private homes
and most other establishments
How Do I Prove My Slip, Trip, or Fall Was Caused by the Property Owner's Negligence?
In any premises liability case, the plaintiff must prove that the defendant was negligent in preventing their injury, either through failing to properly maintain the property or failing to warn about a dangerous condition.
After you've been injured in a slip and fall, you'll need to prove that the property owner, the property manager, or one of their employees either:
Must have caused the worn or torn spot, spill, or danger to be underfoot
Must have known about the danger and done nothing to mitigate it
Should have known about the danger because a reasonable person would have discovered it and repaired it
The third situation above is the most common—as well as the hardest to prove. How can you prove that someone should have known about a danger? Usually, the judge or jury in cases like these use common sense to determine negligence, which means you need a lawyer who knows how to present the facts of your case clearly and convincingly.
Most Common Causes for Slip and Fall Accidents
According to the National Safety Council, the risk of falling poses a significant medical issue. In fact, around 8% of job-related deaths, as well as a majority of injury-related deaths for people aged 65 and above, are caused by slips and falls from dangerous condition including
Badly-lit areas such as parking garages or access corridors
Floor clutter in hallways or walkways
Scaffolding and ladders that are poorly-attached
Slippery, wet, or slick floors
Staircases and ramps with poor hand railing or broken treads
Uneven surfaces such as potholes, torn carpet, or uneven paving
What to Do After Suffering a Slip and Fall
Slip-and-fall accidents result in an injury sustained from slipping, tripping, or falling as a result of dangerous conditions on-premises. The slip and fall lawyers at Gordon McKernan Injury Attorneys are experienced advocates dedicated to holding property owners accountable for their negligence. If you or a loved one was harmed because of an unsafe environment, you could be entitled to compensation.
Louisiana law requires businesses to take basic precautions to protect their customers and other visitors from the risk of falls and personal injuries. If you've been injured due to a negligent owner's failure to properly maintain their property, the following actions can help build your case:
Avoid making any statements concerning your fault, the property owners' fault, or anyone else's. Insurance or the courts will decide liability.
Record the names of the property managers and business owners for your records, as well as the contact information of any witnesses.
Take pictures of the scene and your injuries, if you're at all able. Pictures can serve as objective evidence that the situation you were injured in was dangerous.
Seek medical attention, even if you don't think you're badly injured. This is important for two reasons:

Even serious injuries might not present symptoms for hours or even days after an accident. A doctor's examination can catch these injuries before it's too late.
If you fail to visit a doctor, insurance or a jury can see that as evidence that your injuries weren't serious, and deny you the full compensation you need to cover your injuries.
Call Gordon McKernan Injury Attorneys After a Alexandria Slip and Fall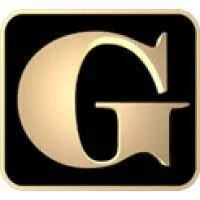 After you or a loved one has been injured in a slip and fall accident in Alexandria call the dedicated injury lawyers with Gordon McKernan Injury Attorneys for a free consultation. When you call us at 318.443.8888, you'll talk to a slip and fall attorney who will listen to your situation and provide advice on how best to proceed.
We'll get started on your case right away, uncovering evidence, interviewing witnesses, and preparing paperwork. We promise that we won't charge you a dime until we win or settle your case. That's the G Guarantee!
Alexandria Slip & Fall Accident Lawyer Near Me
318.443.8888
Filing a claim with Gordon Mckernan Injury Attorneys is easy! Simply follow the steps below.
Get Your Free Consultation
Fill out our quick and easy form to find out if your case qualifies. Our consultations are free and confidential, and we are here to help whether you hire us or not! 
An Attorney Will Reach Out
Our team will evaluate your case and decide on the best course of action. One of our lawyers will get back to you promptly and begin the process of winning your case! 
Get Gordon! Get It Done!
Once your case has been evaluated and deemed a good fit for our firm, our team will go to work immediately on gathering evidence, building your case, and getting you the compensation that you deserve. 
Frequent Answered Questions